Argentina Driving Ideas Guide
Flanked by the Atlantic Ocean in the west and the Andes mountains in the east, Argentina is a country of rare beauty. Argentina is vast, in fact, it is the eighth largest country in the world. It also boasts both the highest point (Cerro Aconcagua — 6960m) and the lowest point (Laguna del Carbon — 105m below sea level) on the South American continent.
Tourism is becoming a major focal point of the Argentinian economy with over 5½ million people visiting the country in 2013. Buenos Aires, the capital, is the most visited city in Argentina, but even if you make this your starting point, the beauty of the rest of the country is just waiting to be discovered.
In fact, Argentina has some of the most scenic roads found anywhere in the world, and for the bold adventurer, the trip of a lifetime awaits. Don't be afraid to hop in a rental car and discover this magnificent, scenic country.
Scenic Drive — Ruta 40 (5000 km) (3 107 miles)
One of the world's most famous roads, Ruta 40 runs along the west of the country in a north-south direction. It runs from Cabo Virgenes in the Santa Cruz Province all the way to La Quiaca in the Jujuy Province, the small matter of around 5000km!
Of course, most tourists will not travel the whole route, although there are stretches that are extremely popular. Many adventure tourists travel the southernmost section of the round through very sparsely populated territory. Please note, some areas of the southern section are not paved.
Although the views along this road are spectacular, pay particular attention to the Fitzroy and Cerro Torres mountain ranges near El Chalten in Southern Patagonia. They are simply breathtaking! Due to its immense length, you may be unsure of where to drive along Ruta 40. For starting out, a trip between Cachi to Cafayate in the Salta Province is a good start!
Scenic Drive — Ruta 42 through National Parque Cardones
Situated between the towns of Salta and Cachi lies Ruta 42. This road is one of those tucked away gems! The views along Ruta 42 are magnificent and even if you never get out of your rental car, you are surrounded by rocky terrain that is close enough to touch.
This is open country filled with beautiful red rock outcrops, incredible fauna and large giant cacti.
The road itself will only take around an hour to travel straight through, but allow more time for photographs!
Buenos Aires to San Antonio de Areco
2 hours 30 mins  (116km) (70 miles) via RN8
Located just 116 km outside the capital, visit San Antonio de Areco in Pampas and get a taste of the traditional rural life of the Gaucho (Argentinian cowboy). The countryside here is filled with estancias or ranches that welcome visits from tourists.
At these estancias, you can ride horses, eat at a traditional asado (Argentinian barbeque) and watch incredible displays of horsemanship from local gauchos. The town itself is filled with shops selling gaucho related tourist trinkets including spurs, belt buckles and other souvenirs. Be sure to visit the Gaucho Museum as well!
Accommodation in San Antonio de Areco includes lodges, bed and breakfast establishments, small hotels and hostels.
Cheaperthancars and Cheaperthanhotels offers great deals for both car rental and accommodation. This saves YOU money that can then be used to make your holiday even more special!
Your Cheaperthancars Team
Cheaper Than Cars
Trust
9.3 / 10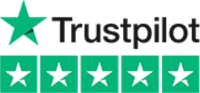 KNOW MORE ABOUT US
Who Are We.
You can search and compare the latest cheap rental car hire rates cheaper than what you can pay directly. For top brands you can pay less ! Rates are fully inclusive or as described ! No credit card fees and free cancellations* in many instances. What you see is what you get. When comparing check all the extra's put on by other operators. We make it easy for you – we just give you the best value with cheap car rental deals including the best brands, and latest car models, with more car rental pick up location depots, than anyone else around the world. Over 30,000 pick- up points and depots Worldwide.
Cheaper Than Cars
Our Advantages
Compare
Brands
Compare 800+ companies
Low Price
Guarantee
Top Brands - Big Savings
Lots of Pickup
Locations
30,000+ Locations Worldwide
WHERE AND WITH WHO WE OPERATE
Locations, Airports & Companies