Cheaper Than Cars
Trust
9.3 / 10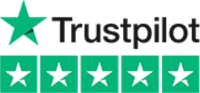 THE URBAN SPEED LIMIT IS
50 kph
|
31.1 mph
THE RURAL SPEED LIMIT IS
100 kph
|
62.1 mph
THE MOTORWAY SPEED LIMIT IS
130 kph
|
80.8 mph
THE FUEL PRICE IS
SEE PRICES
THE ROAD DRIVING SIDE IS THE
Right
THE MINIMUM DRIVING AGE IS
18 years of age
21 years of age to RENT
EMERGENCY SERVICE NUMBERS
112
DOCUMENT
License
IDP
Passport
Insurance
Registration
Austria Driving Ideas Guide
Stately, scenic, cultural, natural are all words that describe this mostly mountainous Alpine country with the main cities of Vienna, Graz and Salzburg being rich in representing what this nation has to offer.  Your Austrian car rental will take you places that are picture perfect and even decadent as you traverse this fascinating part of the world.
Graz
After a good night's sleep and a hearty breakfast in an Austrian accommodation, start exploring this moderately sized city in the south of the country where one quickly realizes its trendiness and vibrancy is a reflection of it being a university town. A recent census indicated that every sixth Graz inhabitant is a student, and being a UNESCO City of Design the buildings, green spaces and general infrastructure work extremely well together.
Dominating the skyline is a large hilltop fortification, Schlossberg, which is also the centre of the charming old sector of town.  There's an elevator if climbing to the top could deter you from making a visit, and while in the area go to the River Mur and visit what locals refer to as "the friendly alien", or the Kunsthaus Graz, which is an uber modern complex that houses art exhibits, entertainment and cafes.  It's just another example of the blending of old and new in the town.
A trip to the town of Piber, 50 km (31 miles), brings you to the breeding and raising grounds of the world-famous Lipizzaner stallions that offer tours, a museum and a fine dining restaurant featuring Austrian and Spanish cuisine.  The area around Graz is also a wine-producing area with many wineries worth visiting, and in Stuebing, 15 km (9 miles), a large open air museum takes the visitor back to various epochs of Austria's living conditions.
Klagenfurt
As it is with many countries that have mountains, the weather is changeable. However, in this town in the southern portion of the nation days are often sunny and mild.  If going to a beach in this landlocked country is on your agenda, Klagenfurt is a good choice by having a large lake with a fully serviced beach.  The town itself is incredibly picturesque and has received numerous awards for being one of Austria's highlights.
Outside Klagenfurt, 21 km (13 miles), is one of Austria's finest examples of its many castles, Hochosterwitz Castle, which has been mentioned in historical documents dating as far back as 860 A.D., and all accounts say it was never captured.  Another trip to Minimundus, 5 km (3 miles), lets you easily "walk" the world and see many of its historical sites in the scale of 1:25 and reproduced in amazing detail.  Think of all the possible selfies!
Kitzbühel
This medieval Tyrolean town in the Alps is quaint, and also exotic.  It is the location of some of the best downhill skiing in the world, and you might be surprised with whom you could be sharing the mountainside.  Parking is outside the centre of town and its streets are lined with prestigious stores.  But even if skiing is not your pleasure, the stunning charm of the town with its chalets and ornate woodwork is worth visiting.  Surprisingly, the town is not that high with an altitude of 760 meters (2,950 feet), so walking and hiking is not as laborious as it is at higher elevations.
As this is Austria where skiing might be regarded a national pastime, visiting Kitzbühel is a top-drawer representation of mountain resorts, and with the money saved with your rental car from Cheaperthancars and accommodation from Cheaperthanhotels it becomes entirely doable, and just think about your bragging rights!
Your Cheaperthancars Team
Austria Driving Rules and Tips
Driving in Austria should be a lovely experience but this doesn't mean you shouldn't make yourself aware of the rules pertaining to the Austrian roads. There are many things you had better read before driving there. Have a look at these top important tips for driving in Austria:
Documentation
It's hugely important to carry certain documents in your vehicle. If you don't then you could face a fine and get your licence taken off you. Be warned. The papers you should remember to bring and keep on your person when driving are:
A valid driver's licence or IDP
Photographic ID
Vehicle insurance, especially if renting a car
A motorway sticker for expressway or highway travel (purchased at the border or most gas stations)
Ownership documents or expression of permission
Age Restrictions
The legal age for driving in Austria is eighteen (18).
Children under twelve (12) who are shorter than 1.5 metres (150cm) must sit in the back seat with the seatbelt securely fastened.
Driving Rules, Laws and Regulations
You must drive on the right in Austria. You will usually find road signs on the right side either next to or above the road. Warning and signs of prohibition consist of a white background bordered by red lines
At a roundabout you must give way to vehicles on your left who are already on it, unless otherwise stated by signs
Dipped headlights must be used at all times when visibility is poor
Using horns is prohibited in Vienna and near hospitals
When approaching a level crossing that bears a white sign with a train engine, vehicles must stop and wait for an audible warning
Another important point to note when driving in Austria is that if the lights of a school bus are flashing yellow, you must not overtake it
Always carry license while driving
Speed Limits and Fines
You must adhere to the following speed limits, unless otherwise stated, when driving in Austria:
130km/h (80mph) on expressways
100km/h (62mph) on open roads/areas outside of built-up areas
50km/h (31mph) in built-up areas
Be aware that radar traps, areas of the road that are used by police to detect speed limits, are ubiquitous in Austria, and on-the-spot fines can be imposed, which you will have no choice but to pay.
There will also be on-the-spot fines for failure to wear a seatbelt securely.
Drunk Driving
Blood Alcohol Content (BAC) of 0.05g/100ml is the legal limit in Austria, and 0.05mg for people who have held a licence for less than two (2) years. If you are found with these levels of alcohol in your blood, or more, you will be subjected to fines and a possible licence suspension.
Parking
To park legally in Austria, you will normally have to purchase a parking voucher, which can be bought in most places. The price of parking in Vienna is higher than the rest of the country.
Paid parking usually applies between the hours of 09:00 — 18:00/22:00 on weekdays and free on Saturdays and Sundays. Parking durations are often restricted.
You must only park on the right side of the street. Parking is not permitted in front of red or yellow lines, within three (3) metres of a fire hydrant nor on white lines or at bus stops.
Parking restrictions in Austria are very strict and well-enforced therefore you must adhere to all of them at all times.
A final parking point to consider is that if you are travelling in or through Vienna, parking is severely limited to a maximum stay of three (3) hours in blue zones, which are indicated by a blue circle with a red border and a red diagonal line.
KNOW MORE ABOUT US
Who Are We.
You can search and compare the latest cheap rental car hire rates cheaper than what you can pay directly. For top brands you can pay less ! Rates are fully inclusive or as described ! No credit card fees and free cancellations* in many instances. What you see is what you get. When comparing check all the extra's put on by other operators. We make it easy for you – we just give you the best value with cheap car rental deals including the best brands, and latest car models, with more car rental pick up location depots, than anyone else around the world. Over 30,000 pick- up points and depots Worldwide.
Cheaper Than Cars
Our Advantages
Compare
Brands
Compare 800+ companies
Low Price
Guarantee
Top Brands - Big Savings
Lots of Pickup
Locations
30,000+ Locations Worldwide
WHERE AND WITH WHO WE OPERATE
Locations, Airports & Companies
LOCATIONS