Austria Driving Rules and Tips
Driving in Austria should be a lovely experience but this doesn't mean you shouldn't make yourself aware of the rules pertaining to the Austrian roads. There are many things you had better read before driving there. Have a look at these top important tips for driving in Austria:
THE URBAN SPEED LIMIT IS
50 kph
|
31.1 mph
THE RURAL SPEED LIMIT IS
100 kph
|
62.1 mph
THE MOTORWAY SPEED LIMIT IS
130 kph
|
80.8 mph
THE FUEL PRICE IS
SEE PRICES
THE ROAD DRIVING SIDE IS THE
Right
THE MINIMUM DRIVING AGE IS
18 years of age
21 years of age to RENT
EMERGENCY SERVICE NUMBERS
112
DOCUMENT
License
IDP
Passport
Insurance
Registration
Documentation
It's hugely important to carry certain documents in your vehicle. If you don't then you could face a fine and get your licence taken off you. Be warned. The papers you should remember to bring and keep on your person when driving are:
A valid driver's licence or IDP
Photographic ID
Vehicle insurance, especially if renting a car
A motorway sticker for expressway or highway travel (purchased at the border or most gas stations)
Ownership documents or expression of permission
Age Restrictions
The legal age for driving in Austria is eighteen (18).
Children under twelve (12) who are shorter than 1.5 metres (150cm) must sit in the back seat with the seatbelt securely fastened.
Driving Rules, Laws and Regulations
You must drive on the right in Austria. You will usually find road signs on the right side either next to or above the road. Warning and signs of prohibition consist of a white background bordered by red lines
At a roundabout you must give way to vehicles on your left who are already on it, unless otherwise stated by signs
Dipped headlights must be used at all times when visibility is poor
Using horns is prohibited in Vienna and near hospitals
When approaching a level crossing that bears a white sign with a train engine, vehicles must stop and wait for an audible warning
Another important point to note when driving in Austria is that if the lights of a school bus are flashing yellow, you must not overtake it
Always carry license while driving
Speed Limits and Fines
You must adhere to the following speed limits, unless otherwise stated, when driving in Austria:
130km/h (80mph) on expressways
100km/h (62mph) on open roads/areas outside of built-up areas
50km/h (31mph) in built-up areas
Be aware that radar traps, areas of the road that are used by police to detect speed limits, are ubiquitous in Austria, and on-the-spot fines can be imposed, which you will have no choice but to pay.
There will also be on-the-spot fines for failure to wear a seatbelt securely.
Drunk Driving
Blood Alcohol Content (BAC) of 0.05g/100ml is the legal limit in Austria, and 0.05mg for people who have held a licence for less than two (2) years. If you are found with these levels of alcohol in your blood, or more, you will be subjected to fines and a possible licence suspension.
Parking
To park legally in Austria, you will normally have to purchase a parking voucher, which can be bought in most places. The price of parking in Vienna is higher than the rest of the country.
Paid parking usually applies between the hours of 09:00 — 18:00/22:00 on weekdays and free on Saturdays and Sundays. Parking durations are often restricted.
You must only park on the right side of the street. Parking is not permitted in front of red or yellow lines, within three (3) metres of a fire hydrant nor on white lines or at bus stops.
Parking restrictions in Austria are very strict and well-enforced therefore you must adhere to all of them at all times.
A final parking point to consider is that if you are travelling in or through Vienna, parking is severely limited to a maximum stay of three (3) hours in blue zones, which are indicated by a blue circle with a red border and a red diagonal line.
Cheaper Than Cars
Trust
9.3 / 10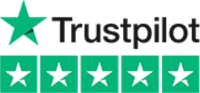 KNOW MORE ABOUT US
Who Are We.
You can search and compare the latest cheap rental car hire rates cheaper than what you can pay directly. For top brands you can pay less ! Rates are fully inclusive or as described ! No credit card fees and free cancellations* in many instances. What you see is what you get. When comparing check all the extra's put on by other operators. We make it easy for you – we just give you the best value with cheap car rental deals including the best brands, and latest car models, with more car rental pick up location depots, than anyone else around the world. Over 30,000 pick- up points and depots Worldwide.
Cheaper Than Cars
Our Advantages
Compare
Brands
Compare 800+ companies
Low Price
Guarantee
Top Brands - Big Savings
Lots of Pickup
Locations
30,000+ Locations Worldwide
WHERE AND WITH WHO WE OPERATE
Locations, Airports & Companies
LOCATIONS