Canada Driving Rules and Tips
If you're planning on a road trip in Canada, either by your own vehicle or a rented car, the overview below will help you be safe on the road, as well as avoid unnecessary complications and fines.
THE URBAN SPEED LIMIT IS
50 kph
|
31.1 mph
THE RURAL SPEED LIMIT IS
80 kph
|
49.7 mph
THE MOTORWAY SPEED LIMIT IS
100 kph
|
62.1 mph
THE FUEL PRICE IS
SEE PRICES
THE ROAD DRIVING SIDE IS THE
Right
THE MINIMUM DRIVING AGE IS
16 years of age
21 years of age to RENT
EMERGENCY SERVICE NUMBERS
911
DOCUMENT
License
IDP
Passport
Insurance
Registration
Documentation
To drive in Canada, you'll need a driver's license issued from your own country. Depending on how long you stay, you may need an International Driving Permit (IDP, a translation of your license into 10 languages). Requirements vary by province; for instance, in Alberta, you can drive with another country's license for up to 12 months as a visitor, while in Ontario, you will need an IDP if you plan on visiting more than 3 months. You will also need proof of insurance; call your insurance company to make sure you are covered in another country. If you are using a rented car, kindly check with your car rental company for specific details.
Age Restrictions
Generally, you must be at least 16 to drive in Canada. In some provinces, such as British Columbia, you must have a learner's permit until you are 17, and even then, you can only have a novice driver's license (a license with certain restrictions). Check the province you will be traveling in for specific age restrictions.
Driving Rules and Regulations
Drive on the right hand side of the road
Always obey road signs (some in French, especially in Quebec)
Overtake from left hand side of the road.
Everyone in the car must be wearing a seatbelt
Electronic devices like mobile phones should not be used
Pull over if emergency vehicle comes with its lights flashing
Always use indicator while turning
Is prohibited to carry radar detectors
Always carry license while driving
Give way to pedestrians at pedestrian crossings
Speed Limits
The normal speed limits on Canadian roads are as follows:
80 km/h (50 mph) on highways
60 km/h (37 mph) on larger roads
50 km/h (30 mph) in neighborhoods
Speeding tickets will cost anywhere from $25 up to $10,000, depending on the province or territory and how fast you were going. Speeding violations are generally double the normal fine in construction and school zones.
Drunk Driving
Drunk driving is taken seriously in Canada. You may not be allowed to enter if you have DUI conviction in your country. The legal limit for Blood Alcohol Content (BAC) is 0.08mg per 100ml; if you are found to have more than this level in your blood, you can be charged with Driving Under the Influence (DUI), even if you are just sitting in the driver's seat, as the car is considered to be under your "care or control," meaning your actions could lead to driving. For a first offense, you will be charged a minimum of $1,000, and you will likely not be allowed to drive in Canada. For a second offense, you could receive jail time or be banned from Canada.
Parking
If you are parking on the street, you should park in the direction the traffic is flowing. Some areas are marked "No Parking" so that snow trucks can clear roadways. Often, you will need to pay for parking or be fined. If you have a disability, you can likely obtain a temporary accessibility parking permit from the province you're visiting.
The sections above are a general guideline to driving in Canada. However, as laws vary by province and territory, check out local laws before visiting.
Cheaper Than Cars
Trust
9.3 / 10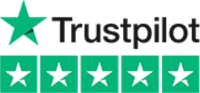 KNOW MORE ABOUT US
Who Are We.
You can search and compare the latest cheap rental car hire rates cheaper than what you can pay directly. For top brands you can pay less ! Rates are fully inclusive or as described ! No credit card fees and free cancellations* in many instances. What you see is what you get. When comparing check all the extra's put on by other operators. We make it easy for you – we just give you the best value with cheap car rental deals including the best brands, and latest car models, with more car rental pick up location depots, than anyone else around the world. Over 30,000 pick- up points and depots Worldwide.
Cheaper Than Cars
Our Advantages
Compare
Brands
Compare 800+ companies
Low Price
Guarantee
Top Brands - Big Savings
Lots of Pickup
Locations
30,000+ Locations Worldwide
WHERE AND WITH WHO WE OPERATE
Locations, Airports & Companies