Cheaper Than Cars
Trust
9.3 / 10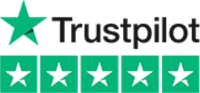 Popular Cars in Edmonton - Airport
Going off road or to some out of the way place? Why not have an adventure with a 4x4 or SUV. Here are some examples to compare prices:
Nissan Pathfinder


7 3
5
Chevrolet Equinox


5 4
5
Chevrolet Suburban


7 3
5
Chevrolet Trax


5 2
3
Ford Escape


5 3
5
Chevrolet Tahoe


7 3
5
Ford Edge


5 4
5
GMC Acadia


7 3
5
Jeep Cherokee


5 3
5
Toyota Rav4


5 3
5
Dodge Durango


7 3
5
Jeep Grand Cherokee


5 4
5
Nissan Rouge


4 3
3
Jeep Wrangler


5 3
5
Are you driving with a large group? See our wide range of 7, 9 and 12-seat people carriers (MPV's) van's and minivans. Here are some examples to compare prices:
Toyota Sienna


8 2
5
Dodge Caravan


7 3
5
Small cars that are easy to park, economy size is ideal for driving in those busy city streets. Here are some examples to compare prices:
Kia Rio


4 1
3
Chevrolet Aveo


5 2
4
Hyundai Accent


5 2
4
Ford Fiesta


5 2
4
Chevrolet Spark


5 2
4
Toyota Yaris


5 2
4
Standard cars are comfortable and big – great for family trips and longer-distance travelling. Here are some examples to compare prices:
Ford Fusion


5 3
2
Toyota Camry


5 4
4
Chrysler 200


5 3
2
Volkswagen Jetta


5 4
4
Nissan Altima


5 3
2
Check out the ideal sports convertible car for you - a great car at a great price. Here are some examples to compare models and prices:
Ford Mustang Convertible


4 2
2
Why not drive around your destination in comfort and luxury – in a luxury executive car. Here are some examples to compare prices and various models:
Cadillac CTS


5 5
4
Chrysler 300


5 5
4
Chrysler 300C


5 5
4
Note: These are indicative examples only. For accurate car comparisons and prices, enter your dates into the search above.
About Edmonton - Airport (YEG)
Address: 1, 1000 Airport Road, Leduc, T9e8b7 , Canada, Ab, Ab
Edmonton International Airport (YEG) serves the city of Edmonton and the wider region of Alberta, Canada, which is known worldwide for its spectacular national parks and pristine forests, including Banff National Park. The airport is located about 18.6 miles (30 kilometers) from Edmonton's city center, where you will find Churchill Square, the Art Gallery of Alberta, and numerous restaurants and shops.
The Edmonton airport is conveniently located next to Canadian Highway 2. From there, it's an easy 30-minute drive to downtown Edmonton. To get to Red Deer, which is known for its numerous ski resorts, you will need to count a one-and-a-half-hour drive from the airport. Calgary, the gateway to Alberta's national parks, is located two-and-a-half hours south of Edmonton. The Edmonton airport has only one terminal, which is spread out over two levels (arrivals are on the ground level).
There are six major Edmonton International Airport car rental companies, including Enterprise, Budget, Avis, Hertz, Thrifty and Alamo, which are located on the ground level of the airport car park. You will find a wide selection of cars from brands including Toyota, Chevrolet and Chrysler. For a business trip, choose an elegant luxury sedan with amenities such as heated leather seats. Families may prefer a more spacious car hire option such as an SUV, minivan or 8—9-person people mover. Single travelers or couples on a budget can go for an affordable compact option, or pick a fun convertible in the warmer months.
Canadian winters can be very cold and snowy, especially in the Alberta region. If arriving in winter, be sure to rent a car that has snow tires and other equipment to safely handle ice and winter conditions. This is especially true if you are not used to driving in inclement winter weather.
It's also a good idea to make sure your airport car rental is fully covered by an insurance plan, which can come in handy during the winter months especially. All major car rental companies offer insurance options, which range from partial to complete coverage.
If you have some extra time during your trip, plan a stop at Elk Island National Park, a bison refuge where you can hike, stargaze or have a family picnic. It's located only 45 miles (73 kilometers) from Edmonton Airport, making it an easy—and well worthwhile—side trip.
Edmonton International Airport has a special clearance process, which is managed by U.S. Customers and Border Protection, for travelers who are flying to or from the United States. If you are flying directly to the United States, give yourself more time than you would normally to pass through this clearance process.
The city of Edmonton has several parking garages where you can safely leave your rental car. There is also on-street parking available in certain areas. Be sure, however, to avoid leaving valuables in your parked car, and check that you have locked it.
Some of the helpful amenities you will find at the Edmonton airport include free Wi-Fi, as well as approximately 60 shops, restaurants and other services for travelers.
KNOW MORE ABOUT US
What We Do
We help Australian's travelling here and overseas get the very best deals on car rental hire in Australia. And not just Australia, but also across the region to New Zealand, the Pacific and internationally to Europe, Asia, Canada, USA, South America and much more.
Here, you can search and compare the latest cheap rental car hire rates cheaper than what you can pay directly. For top brands you can pay less ! Rates are fully inclusive or as described ! No credit card fees and free cancellations* in many instances. What you see is what you get. When comparing check all the extra's put on by other operators. We make it easy for you – we just give you the best value with cheap car rental deals including the best brands, and latest car models, with more car rental pick up location depots, than anyone else around the world. So now Australian's can choose from over 30,000 pick- up points and depots Worldwide and of course, in Australia.
Cheaper Than Cars
Our Advantages
Compare
Brands
Compare 800+ companies
Low Price
Guarantee
Top Brands - Big Savings
Lots of Pickup
Locations
30,000+ Locations Worldwide