Cheaper Than Cars
Trust
9.3 / 10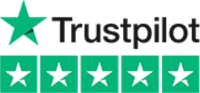 Popular Cars in Toronto
Address: Toronto - Bloor Street (ontario) - 20 Bloor St. East, Toronto, M4w 3g7, Ot. To check for other local car rental hire depot locations in Toronto, select search above.
Going off road or to some out of the way place? Why not have an adventure with a 4x4 or SUV. Here are some examples to compare prices:
Chevrolet Equinox


5 4
5
GMC Acadia


7 3
5
Ford Escape


5 3
5
Jeep Cherokee


5 3
5
Toyota Rav4


5 3
5
Jeep Grand Cherokee


5 4
5
Chevrolet Trax


5 2
3
Ford Edge


5 4
5
BMW X3


5 4
5
Are you driving with a large group? See our wide range of 7, 9 and 12-seat people carriers (MPV's) van's and minivans. Here are some examples to compare prices:
Toyota Sienna


8 2
5
Dodge Caravan


7 3
5
Dodge Grand Caravan


7 3
5
Small cars that are easy to park, economy size is ideal for driving in those busy city streets. Here are some examples to compare prices:
Chevrolet Aveo


5 2
4
Hyundai Accent


5 2
4
Toyota Yaris


5 2
4
Kia Rio


4 1
3
Standard cars are comfortable and big – great for family trips and longer-distance travelling. Here are some examples to compare prices:
Ford Fusion


5 3
2
Volkswagen Jetta


5 4
4
Toyota Camry


5 4
4
Check out the ideal sports convertible car for you - a great car at a great price. Here are some examples to compare models and prices:
Ford Mustang Convertible


4 2
2
Why not drive around your destination in comfort and luxury – in a luxury executive car. Here are some examples to compare prices and various models:
Cadillac CTS


5 5
4
Note: These are indicative examples only. For accurate car comparisons and prices, enter your dates into the search above.
Toronto Driving Ideas Guide
The biggest city in Canada, Toronto is situated on the north western shore of Lake Ontario. Toronto is one of the country's major tourist attractions and is often called the "New York of Canada."
The city itself has a very diverse population with close to 50% of the people living there born outside of its borders. It is also filled with tourist attractions including parks, museums, art galleries and is a shopper's paradise.
Intrepid travellers intent on seeing what lies outside Toronto can use the city as a base and travel by rental car to one of the many spectacular day trips in the surrounding areas.
Toronto to Point Pelee National Park
3 hour 30 mins (220 miles) (355.0 km) to Point Pelee National Park via ON-403 W and ON-401 W
When undertaking this journey, you will probably need two days because of the driving distance involved.  Point Pelee National Park is located at the southernmost tip of Canada. Of course, the journey there is half the fun, and the scenic drive is worth the effort.
As one would expect, this park is the perfect place for outdoor lovers. Activities here include hiking, bike trails, kayaking, canoeing, fishing, camping skiing and ice skating. Or you could simply laze the day away on one of the parks beaches (if the temperature allows!)
Point Pelee is also filled with a large number of animals species, most notably birds. The park is one of the premier bird watching areas on the North American continent and offers guided bird trails.
Accommodation in Point Pelee National Park takes many forms and includes camping, RV sites, bed and breakfast establishments, inns, lodges and small hotels. Some of these options are available in the park itself or the small surrounding towns such as Leamington.
Toronto to Collingwood
2 h 8 min (100miles) (161.5 km) to Collingwood via ON-400 N
The little town of Collingwood should be on your list of day trips outside of Toronto. Collingwood, situated north of the city is the perfect place for a real Canadian winter experience. Here you can ski, snowboard, drive snowmobiles or for the less adventurous, snowshoe through the countryside.
That doesn't mean that Collingwood is not worth a visit during the non-winter months! When the snow melts activities change and includes hiking, zip lining, camping or biking.
Another major attraction in the town is the truly stunning scenic caves that can be found nearby. These are considered to be one of the natural wonders of Canada. There are many to explore, some as deep as 70 feet (21metres)! In fact, even during mid-summer, ice and snow can be found in the deeper sections of certain caves such as the aptly named Refrigerator. The area surrounding the caves also offers many beautiful lookout points. Once you have had your fill of exploring caves, visit the historic "Deer Tribe" village, an indigenous group who have lived in the area for centuries.
Accommodation options in Collingwood include inns, lodges, hotels, self-catering options and bed and breakfast establishments.
Toronto to Niagara Falls
1 h 46 min (80 miles) (128.2 km) to Niagara Falls via Queen Elizabeth Way/QEW
No trip to Toronto would be complete without a visit to Niagara Falls. Considered one of the most beautiful waterfalls in the world, Niagara has many viewing points to see the falls in all their glory.
There are many other attractions in the area as well including steamboat cruises, jet boats, a botanical garden, the Niagara Sky Wheel (which offers some of the best view of the falls) and helicopter trips.
For the closest look at Niagara itself, consider the Caves of Wind tour. Here you will descend 570 feet (175m) by lift into Niagara Gorge and end up a mere 20 feet (6m) from the falls themselves!
Accommodation options in the Niagara Falls region are varied and include resorts, inns, lodges, self-catering units, bed and breakfast establishments and hotels.
With the money you save renting a car with Cheaperthancars or staying with Cheaperthanhotels for your accommodations need, we believe you will have more money to do more when you get there.
Your Cheaperthancars Team
KNOW MORE ABOUT US
What We Do
We help Australian's travelling here and overseas get the very best deals on car rental hire in Australia. And not just Australia, but also across the region to New Zealand, the Pacific and internationally to Europe, Asia, Canada, USA, South America and much more.
Here, you can search and compare the latest cheap rental car hire rates cheaper than what you can pay directly. For top brands you can pay less ! Rates are fully inclusive or as described ! No credit card fees and free cancellations* in many instances. What you see is what you get. When comparing check all the extra's put on by other operators. We make it easy for you – we just give you the best value with cheap car rental deals including the best brands, and latest car models, with more car rental pick up location depots, than anyone else around the world. So now Australian's can choose from over 30,000 pick- up points and depots Worldwide and of course, in Australia.
Cheaper Than Cars
Our Advantages
Compare
Brands
Compare 800+ companies
Low Price
Guarantee
Top Brands - Big Savings
Lots of Pickup
Locations
30,000+ Locations Worldwide