Cheaper Than Cars
Trust
9.3 / 10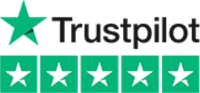 Vancouver Driving Ideas Guide
Vancouver is situated on the west coast of Canada. The city itself is beautiful and lies between the Pacific Ocean and the Coast Mountains.
Vancouver has plenty of tourist attractions and not only its natural beauty. It is filled with cultural venues including museums and art galleries while the garden and parks are always filled with people enjoying life in this metropolis.
However, once you have had your fill of the city, consider hiring a rental car and exploring numerous little gems that can be found near Vancouver. Just driving in this part of the world is worth it for its scenic beauty.
Vancouver to Squamish
1 hour (40 miles) (64.1 km) to Squamish via BC-99 N
Perhaps one of the greatest reasons to visit the town of Squamish is the majestic drive that will get you there. The cliff-side route is one of the most scenic drives in Canada and there are numerous attractions along the way.
These include the Sea to Sky Gondola. This cableway takes you up a 2000m mountainside. The panoramic views once at the top are breathtaking! That's not all that you will find at the summit, however. Hiking trails, a suspension bridge and a restaurant will definitely encourage you to make the trip up the cableway.
Other attractions around Squamish include the Britannia Mine Museum (including an underground train tour), West Coast Railway Heritage Park (with an incredible vintage train collection) and numerous outdoor activities including windsurfing, kite-boarding, hiking, bike trails, river rafting and rock climbing.
Accommodation options in Squamish suit every budget and include camping, inns, lodges, bed and breakfast establishments and hotels.
Vancouver to Fraser Valley
2 h 18 min (100 miles) (161.9 km) to Fraser Valley via Trans-Canada Hwy/BC-1 E
A beautiful rural area filled with farms and wineries, Fraser Valley, is also home to the Fort Langley National Historic Site. This museum documents the history of this fortified trading post from 1827 onwards. It is an ideal attraction for families, and activities include fort tours, costumed re-enactments of historical events, traditional gold panning and artisan workshops.
Many farms and wineries in the valley are open to visitors while outdoor activities can be found everywhere including hiking trails, bike trails, kayaking, canoeing and fishing to name but a few.
For museum lovers, many can be found in the region including the Canadian Museum of Flight and Transportation, CN Station Museum, Brittania Shipyard Historical site and the Aldergrove Telephone Museum.
Accommodation options in Fraser Valley include bed and breakfast establishments, camping facilities, inns, lodges, resorts, motels and hotels.
Vancouver to Harrison Hot Springs
1 hour 30 mins (106 miles) (131.3 km) to Harrison Springs via Trans-Canada Hwy/BC-1 E
A short trip to the east of Vancouver lies the town of Harrison, famous for its hot springs. The springs themselves are the major attraction in the area, but there is so much more to see and do in this small town and surrounds.
Other attractions include skiing, white river rafting, swimming on one of the many beaches on the lake, various water sports, hiking trails, bike trails and off-road trails. There are many other attractions just outside the town itself including the Kilby Historic site, Tugboat Junction Adventure Park and the beautiful Bridal Falls.
Accommodation options at Harrison Hot Springs include resorts, spas, camping area, inns, lodges and hotels.
With the savings you will find at Cheaperthancars and Cheaperthanhotels we believe that you will be able to do so much more when you get there.
Your Cheaperthancars Team
KNOW MORE ABOUT US
What We Do
We help Australian's travelling here and overseas get the very best deals on car rental hire in Australia. And not just Australia, but also across the region to New Zealand, the Pacific and internationally to Europe, Asia, Canada, USA, South America and much more.
Here, you can search and compare the latest cheap rental car hire rates cheaper than what you can pay directly. For top brands you can pay less ! Rates are fully inclusive or as described ! No credit card fees and free cancellations* in many instances. What you see is what you get. When comparing check all the extra's put on by other operators. We make it easy for you – we just give you the best value with cheap car rental deals including the best brands, and latest car models, with more car rental pick up location depots, than anyone else around the world. So now Australian's can choose from over 30,000 pick- up points and depots Worldwide and of course, in Australia.
Cheaper Than Cars
Our Advantages
Compare
Brands
Compare 800+ companies
Low Price
Guarantee
Top Brands - Big Savings
Lots of Pickup
Locations
30,000+ Locations Worldwide