Croatia Driving Rules and Tips
Exploring Croatia by car lets you take sites like the beautiful coastlines at your convenience. The guidelines below will help you on your road trip through Croatia.
THE URBAN SPEED LIMIT IS
50 kph
|
31.1 mph
THE RURAL SPEED LIMIT IS
90 kph
|
55.9 mph
THE MOTORWAY SPEED LIMIT IS
110 kph
|
68.4 mph
THE FUEL PRICE IS
SEE PRICES
THE ROAD DRIVING SIDE IS THE
Right
THE MINIMUM DRIVING AGE IS
18 years of age
21 years of age to RENT
EMERGENCY SERVICE NUMBERS
112
DOCUMENT
License
IDP
Passport
Insurance
Registration
Documentation
You will need the following documents:
A valid driver's license from your home country.
International Driver's Permit, especially if you want to rent a car. You need to purchase this permit in your home country before you leave.
Official photo ID (passport).
Proof of insurance. (Call your insurance company to make sure it will be usable in a foreign country.)
Ownership papers for the car you are driving.
Age Restrictions
You must be 18 to drive and 23 to rent a car.
Driving Rules, Laws, and Regulations
Drive on the right hand side of the road. Pass on the left side.
All people in the car must wear seatbelts.
Do not use your phone while driving.
In the winter, you must have dipped headlights on at all times (from October to March).
Yield to traffic entering a roundabout.
Keep a reflective vest in the car to wear in case of car trouble.
Some roads will be toll roads.
Do not go off the road in rural areas, as there is the possibility of landmines leftover from war.
In emergencies, dial 112. If you need roadside help in English, dial 987.
Speed Limits and Fines
You will find speed limits posted in kilometers per hour. If you are under 24, you are required to drive 10 km/h (6 mph) under the speed limit. Otherwise, follow these guidelines:
50 km/h (31 mph) on Urban areas
90 km/h (56 mph) on Rural areas
110 km/h (68 mph) on Major roads and highways
130 km/h (81 mph) on Motorways
Police are authorized to collect fines on the spot. In some cases, you may receive a 50% discount if you can pay on the spot for a traffic fine. Expect to pay the following fines:
Populated areas: 300 kuna for 10 km/h (6 mph) over the speed limit, up to 15,000 kuna for 50 km/h (31 mph) or more over the speed limit. For excessive speeds, you could face up to 2 months in jail.
Unpopulated areas: 300 kuna for 10 km/h (6 mph) over the speed limit, up to 7,000 kuna for 50 km/h (31 mph) or more over the speed limit.
Drunk Driving
Croatia has a zero tolerance policy when it comes to alcohol and driving if you are under 24. In other words, you cannot have any alcohol in your blood under that age while driving. If you are over 24, the legal limit is 0.05g/100ml or the equivalent of one drink per hour. If caught over this limit, the penalties are as follows:
0.05-0.1: 1,000-2,000 kuna.
0.1-0.15: 2,000-5,000 kuna.
0.15 or over: 5,000 to 15,000 kuna or 2 months in jail. This last category can also be applied if you are under the influence of drugs.
Parking
You will find paid parking zones in urban areas. You must pay to park, or the police can hold your car. During the week, you must pay from 7am to 7 pm and from 7 am to 2 pm on Saturday. You can purchase a ticket from a kiosk to set in your windshield. The prices are as follows (based on how close they are to the city center):
Red zones: 14 kuna with a maximum time of 1 hour.
Yellow zones: 7 kuna with a maximum time of 2 hours.
Green zones: 3 kuna with a maximum time of 3 hours.
Keep in mind these rules of the road, and you'll have a fantastic road trip through Croatia.
Cheaper Than Cars
Trust
9.3 / 10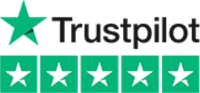 KNOW MORE ABOUT US
Who Are We.
You can search and compare the latest cheap rental car hire rates cheaper than what you can pay directly. For top brands you can pay less ! Rates are fully inclusive or as described ! No credit card fees and free cancellations* in many instances. What you see is what you get. When comparing check all the extra's put on by other operators. We make it easy for you – we just give you the best value with cheap car rental deals including the best brands, and latest car models, with more car rental pick up location depots, than anyone else around the world. Over 30,000 pick- up points and depots Worldwide.
Cheaper Than Cars
Our Advantages
Compare
Brands
Compare 800+ companies
Low Price
Guarantee
Top Brands - Big Savings
Lots of Pickup
Locations
30,000+ Locations Worldwide
WHERE AND WITH WHO WE OPERATE
Locations, Airports & Companies