Cheaper Than Cars
Trust
9.3 / 10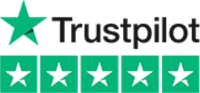 Cyprus Driving Rules and Tips
Driving is one of the best ways to see Cyprus, as it is a small country and the public transportation can be a hit or miss (only buses and taxis). Use the information below to help you when you are driving in the area.
Documentation
You will need the following documents:
A valid driver's license from your country. Driver's licenses from Australia, Canada, Georgia, Iceland, Japan, Liechtenstein, New Zealand, Norway, Russia, Serbia, South Africa, South Korea, Switzerland, Ukraine, United Arab Emirates, United States, and Zimbabwe are good for 6 months; all others are valid for 30 days.
An International Driver's Permit, especially if you don't have an EU license. Buy it in your home country before you leave.
Official photo ID (passport).
Proof of insurance, if renting a car. (Call ahead to make sure you will be covered.)
Ownership papers for the car you are driving or a letter from the owner.
Age Restrictions
You must be 18 to drive a car. You can drive a moped or small motorcycle at 17.
Driving Rules, Laws, and Regulations
Drive on the left hand side of the road; pass on the right.
Road signs are in English.
All people in the car must wear a seatbelt.
Children cannot ride in the front seat.
Use your headlights at dawn and dusk.
Wear a helmet if you are on a motorcycle.
Don't eat or drink while driving; you can be fined 85 euros.
Don't use a phone while driving.
In roundabouts, yield to traffic already in the roundabout.
In smaller towns, streets will be narrow. Signage will be minimal.
Most drivers will be aggressive, so always check for oncoming traffic even if you have the right of way.
Some places will be referred to by two different names, as the signs were changed in recent years.
Roads are generally good, though most are unlit at night. Some smaller roads aren't paved.
You must carry a warning triangle in the car for emergencies.
Insurance may not cover you if you drive in Northern Cyprus (the Turkish occupied part of the country).
Speed Limits and Fines
Follow the speed limit signs as posted, which will be in kilometers per hour. You'll find the maximum speeds below:
50 km/h (30 mph) on Urban areas
80 km/h (50 mph) on Rural areas
100 km/h (60 mph) on Motorways
Speeding fines are based on the percentage you are over the limit, outlined below; you can be fined on the spot. Cyprus also employs a point deduction system if you are in the country for an extended time.
Under 30% over the limit: 1 euro per km/h over.
31%-50%: 2 euros per km/h over.
51%-75%: 3 euros per km/h over.
75% or more: You must go to court.
Drunk Driving
The blood alcohol content (BAC) for Cyprus is 0.05g/100ml, which is about one drink per hour. As a foreign driver, you can be fined on the spot. You may be required to appear in court, or you could even be arrested at the time of the offense. Police do stop people, especially at night, for random alcohol tests.
Parking
Parking meters are located throughout urban areas, paid by the hour.
You can also park where you don't see yellow lines.
Some businesses will have parking lots. You'll also find paid parking lots, where you'll need to pay for a ticket to display in your car. Tickets are valid all day.
Don't forget to grab a pair of sunglasses to take with you, as Cyprus is sunny most of the year.
KNOW MORE ABOUT US
Who Are We.
You can search and compare the latest cheap rental car hire rates cheaper than what you can pay directly. For top brands you can pay less ! Rates are fully inclusive or as described ! No credit card fees and free cancellations* in many instances. What you see is what you get. When comparing check all the extra's put on by other operators. We make it easy for you – we just give you the best value with cheap car rental deals including the best brands, and latest car models, with more car rental pick up location depots, than anyone else around the world. Over 30,000 pick- up points and depots Worldwide.
Cheaper Than Cars
Our Advantages
Compare
Brands
Compare 800+ companies
Low Price
Guarantee
Top Brands - Big Savings
Lots of Pickup
Locations
30,000+ Locations Worldwide
WHERE AND WITH WHO WE OPERATE
Locations, Airports & Companies
AIRPORTS