Cheaper Than Cars
Trust
9.3 / 10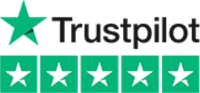 THE URBAN SPEED LIMIT IS
50 kph
|
31.1 mph
THE RURAL SPEED LIMIT IS
90 kph
|
55.9 mph
THE MOTORWAY SPEED LIMIT IS
130 kph
|
80.8 mph
THE FUEL PRICE IS
SEE PRICES
THE ROAD DRIVING SIDE IS THE
Right
THE MINIMUM DRIVING AGE IS
18 years of age
21 years of age to RENT
EMERGENCY SERVICE NUMBERS
112
DOCUMENT
License
IDP
Passport
Insurance
Registration
Czech Republic Driving Ideas Guide
The central European nation Czech Republic is divided into three territories; Bohemia, Moravia and Silesia.  The capital, Prague, in Bohemia is best known, but we'll focus on other cities as a representation of all areas.  In your money-saving Czech Republic rental car travel to all places or focus on a region.  Let's begin our trip.
Cesky Krumlov
A photogenic city in South Bohemia (about 2 hours from Prague) and situated on the Vltava River that bends through the town, there are a number of great locations by the water to have a meal and a beer.  After all, this is the Czech Republic where pilsner beer was first developed.  In keeping with the rest of the country, the town has a superb castle where you can climb to the bell tower for some incredible pictures of the town and countryside.  There's also a large complex of medieval monasteries that can be toured, and remember this is an old town dating from the 13th century so it has some unforgettable Czech Republic accommodations.
As mentioned, beer has a deep history in the Czech Republic and it's where Budweiser began.  In České Budĕjovice, 25 km (16 miles), tour the original brewery that started this beer to become an American legend, and climb the Black Tower for commanding views of the region.
The Šumava National Park, 54 km (34 miles), boasts various topography and is extensive.  Although it is easily reachable from town, the sheer size of the park makes the area around Lake Lipno as the most feasible to see, hike or bike.
Brno
Situated in Moravia, it's the second largest city in the country and a major wine-producing area as witnessed by rows of grape vines in the region.  The city is a blend of historic charm and modern architecture featuring famous Bauhaus design.  World-renowned architect and designer Mies van der Rohe built a family villa at this location in the 1930s that is open to the public. The Náměstí Svobody is a delightful square surrounded with colourful buildings including the somewhat controversial House of the Four Mamlases.
The Caves of the Moravian Karst, 20 km (12 miles), are an absolute must to visit and great material for your GO camera that include a boat trip along an underground river. A drive to Olomouc, 78 km (49 miles), puts you in an area of the country that is pristine and ripe to explore with the region's Jeseniky Mountains that offer events and activities to suit everyone's taste.
Ostrava
When visiting this university and former coal mining town and you want entertainment, be sure to go to Stodolní Street that has been called "the street that never sleeps", with its multitude of bars, clubs and street food vendors. The Silesian Ostrava Castle is not only a fine example of Renaissance architecture, but also features a museum of witches and a torture exhibition.  Prior to renovations, this castle sunk as much as 16 meters (53 feet) into the ground over the centuries due to subsidence from mining activity.
A 30 km (19 miles) drive can bring you to Raduňský Zamek to view a stately chateau situated in an English-style garden and voted one of the most beautiful structures in the Czech Republic, or travel to Opava, 32 km (20 miles) that was the former capital of the Silesian region.  A to-scale model of the solar system is spread over the town and in nearby villages so you can walk or drive to find all the planets.
With your Czech rental car from Cheaperthancars you can fully explore this fascinating country and stay in Czech accommodations from Cheaperthanhotels, knowing that you're saving money to allow you to do the things you really want to do. We really do believe the less you spend the more you can do when you get there.
Your Cheaperthancars Team
Czech Republic Driving Rules and Tips
Lovely mountain scenery, great cities, and romantic getaways are what most people associate with the Czech Republic, but if you're driving, there is much more to think about. So have a look at these top driving tips for when you're driving on Czech roads:
Documentation
Czech law requires that you carry with you, when driving, certain documents which you may be obliged to produce at any time:
A valid Passport
Driver's licence (with photo or IDP)
Registration documents
Insurance documents
Car rental agreement (if appropriate)
Age Restrictions
To drive in the Czech Republic, you must be at least eighteen (18) years old
To be allowed to sit in the front seat, you must be at least twelve (12) years and more than 1.5 metres in height
A child who is under twelve (12) years old must be securely fastened in a rear seat
Driving Rules, Laws and Regulations
You must drive on the right hand side and overtake on the left
Trams must be passed on the right hand side
Dipped headlights must always be on in winter and at any other times when visibility is limited
Only sidelights must be used when waiting at level crossings
Horns must only be used to warn of danger. You are prohibited to use them between 8am and 6pm, or at any time in Prague
At roundabouts, vehicles already on them have right of way
You must carry an official first aid kit in your vehicle
It is forbidden to use expressways without having purchased a vehicle sticker at borders, filling stations or post offices. They can be valid for ten (10) days, one (1) month or one (1) year
You must give-way to pedestrians at crossings.
Speed Limits and Fines
These are the following speed limits that you must adhere to at all times:
130km/hour (81mph) on expressways
90km/hour (56mph) on open roads/outside of built-up areas
50km/hour (31mph) in built-up areas
Also, vehicles with a trailer travelling on open roads are restricted to 80km/hour (50mph).
There are many radars placed on roads in the Czech Republic, which are monitored closely by Police. If you are detected for breaking these speed limits, then fines are often imposed and collected on the spot. You will also have points taken from you, affecting your opportunity to drive again in the Czech Republic.
Drunk Driving
The Czech Republic operates a zero-tolerance towards alcohol and drugs. If you are found with more than 0mg of alcohol in your blood, you will be issued an immediate fine, and will be liable to go to court and face imprisonment for up to three (3) years. Depending on the situation, you may have your licence seized and be unable to drive.
Obligatory routine testing can be carried out at any time.
Parking
Parking in the Czech Republic is only permitted on the right side of the road, but that is not applicable to one-way streets.
You are prohibited to park within 5 metres of - a junction, a public transportation stop, a pedestrian crossing and within 15 metres of a train crossing.
You can be clamped or towed away if you park in restricted places which are clearly marked by yellow lines that strictly prohibit parking.
You will also be towed away if you have parked in a dangerous manner that obstructs anyone or any vehicle. You will have to call 158 to find out where your vehicle has been taken.
Parking in Prague is indicated by green stripes which have a six-hour maximum stay, and orange stripes which have a two-hour maximum stay.
KNOW MORE ABOUT US
Who Are We.
You can search and compare the latest cheap rental car hire rates cheaper than what you can pay directly. For top brands you can pay less ! Rates are fully inclusive or as described ! No credit card fees and free cancellations* in many instances. What you see is what you get. When comparing check all the extra's put on by other operators. We make it easy for you – we just give you the best value with cheap car rental deals including the best brands, and latest car models, with more car rental pick up location depots, than anyone else around the world. Over 30,000 pick- up points and depots Worldwide.
Cheaper Than Cars
Our Advantages
Compare
Brands
Compare 800+ companies
Low Price
Guarantee
Top Brands - Big Savings
Lots of Pickup
Locations
30,000+ Locations Worldwide
WHERE AND WITH WHO WE OPERATE
Locations, Airports & Companies
LOCATIONS