Denmark Driving Rules and Tips
Denmark offers its share of scenic driving routes. For instance, the Marguerite Route covers almost 3,000 km (1864 miles) of the country, including about 200 attractions along the way, as well as scenic views. If you're planning a road trip in Denmark, this guide will familiarize you with some of the rules and regulations.
THE URBAN SPEED LIMIT IS
50 kph
|
31.1 mph
THE RURAL SPEED LIMIT IS
80 kph
|
49.7 mph
THE MOTORWAY SPEED LIMIT IS
110 kph
|
68.4 mph
THE FUEL PRICE IS
SEE PRICES
THE ROAD DRIVING SIDE IS THE
Right
THE MINIMUM DRIVING AGE IS
18 years of age
21 years of age to RENT
EMERGENCY SERVICE NUMBERS
112
DOCUMENT
License
IDP
Passport
Insurance
Registration
Documentation
Before you travel, gather the necessary documents. You'll need the following:
A valid driver's license from your country
Official photo ID (passport)
Proof of insurance (Call your insurance company to be sure you are covered in Denmark)
Proof of ownership if you are bringing your own car or a signed letter from the owner
An International Driver's Permit (IDP) (a translation of your license, which you get in your own country) is nice, but not necessary
Rental documents, if driving a rented car
Age Restrictions
You must be 18 to drive a car in Denmark. However, you can get a tractor/motorized equipment license at 16, which allows you to drive a moped. Drivers over 70-years-old are required to take periodic driving tests to keep their license, so check to make sure your license will be valid if you are above that age.
Driving Rules, Laws, and Regulations
Travel on the right hand side of the road
Pass on the left hand side of the road
Give the right of way to people on bikes
All people in the car must wear a seatbelt
Do not use your phone while driving
Pay attention to road signs
Be sure to stay out of emergency lanes, as you can be fined
You must use a warning triangle if you are stopped for an emergency
Yield to traffic in a roundabout
Speed Limits and Fines
The speed limits in Denmark will be posted in kilometers per hour. Generally, they are as follows:
50 km/h (31 mph) in urban areas
80 km/h (49 mph) in rural areas
130 km/h (81 mph) on 4-lane highways
The fines begin at 1,000 kroner, and they go up to about 7,500 kroner, depending on the percentage you are going over the speed limit. Keep in mind these are minimum fines. Denmark has a day-fine system, meaning the fine can be based on your income. Fines can be demanded on the spot, and radar traps are often used to catch drivers. The speed limits are strictly enforced in Denmark.
Drunk Driving
The legal Blood Alcohol Content (BAC) in Denmark is 0.05 g/100ml, which is basically the equivalent of one drink per hour. You will face the following punishments if caught driving above the limit:
Fines (for a second offense, you will be fined one month of your net salary)
License restrictions (based on a point system; if your BAC is above 0.12, your license can be revoked for 3 years)
Jail time (especially if you are involved in an accident or your BAC is above 0.2).
Car confiscation (multiple offenses)
Parking
You'll be able to find free parking in many cities; however, most of these have a time limit. You'll need a parking disk to show when you arrived, which you can find at post offices, banks, and gas stations. You'll also find private parking lots where you'll have to pay to park. A few more things to keep in mind:
You cannot park on pedestrian crosswalks or in bike lanes
Do not park at a yellow curb, a bus stop, or on motorways
Only park on the right hand side of the street
Keep in mind that the police in Denmark strictly enforce the traffic laws, and you can always be fined on the spot for a violation.
Cheaper Than Cars
Trust
9.3 / 10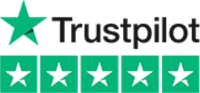 KNOW MORE ABOUT US
Who Are We.
You can search and compare the latest cheap rental car hire rates cheaper than what you can pay directly. For top brands you can pay less ! Rates are fully inclusive or as described ! No credit card fees and free cancellations* in many instances. What you see is what you get. When comparing check all the extra's put on by other operators. We make it easy for you – we just give you the best value with cheap car rental deals including the best brands, and latest car models, with more car rental pick up location depots, than anyone else around the world. Over 30,000 pick- up points and depots Worldwide.
Cheaper Than Cars
Our Advantages
Compare
Brands
Compare 800+ companies
Low Price
Guarantee
Top Brands - Big Savings
Lots of Pickup
Locations
30,000+ Locations Worldwide
WHERE AND WITH WHO WE OPERATE
Locations, Airports & Companies