Cheaper Than Cars
Trust
9.3 / 10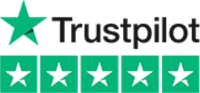 THE URBAN SPEED LIMIT IS
50 kph
|
31.1 mph
THE RURAL SPEED LIMIT IS
90 kph
|
55.9 mph
THE MOTORWAY SPEED LIMIT IS
110 kph
|
68.4 mph
THE FUEL PRICE IS
SEE PRICES
THE ROAD DRIVING SIDE IS THE
Right
THE MINIMUM DRIVING AGE IS
18 years of age
21 years of age to RENT
EMERGENCY SERVICE NUMBERS
112
DOCUMENT
License
IDP
Passport
Insurance
Registration
Estonia Driving Ideas Guide
Facing the Baltic Sea and Gulf of Finland, Estonia's diverse terrain spans rocky beaches, ancient forest and many lakes and include more than 1,500 islands. The countryside is dotted with medieval castles, churches and hilltop fortresses.
Roads in Estonia are good and traffic jam free, so renting a car is a useful choice. Winter and summer trips will take on a very different shape, so plan your visit according to the season — both are beautiful.
Village life varies a lot from region to region and especially on the islands, but Estonia has great food everywhere.
Cruise from Tallinn to Parnu and Ikla along scenic Route 4
Tallinn, the medieval capital of Estonia is a compact, buzzing city, surrounded by fortified walls and shaped by nearly a millennium of outside influence. Tallinn is an inexpensive destination with lively cafés, pubs and clubs offering all the action you need.
The heart of Tallinn is the Old Town with Raekoja plats, the historic marketplace, as its centrepiece. There are several places worth a visit such as the forested island of Aegna, the Lauluvaljak amphitheatre and the 15th century monastery Padise Abbey.
Driving the 175km from Tallinn to Parnu, the famous seaside resort region bordering the Gulf of Riga is an easy trip.  Parnu is an ancient town where a medieval festival and arts and crafts fair are held every summer.  Known as Estonia's 'Summer Capital' Parnu is all about beach life, dozens of festivals, night clubs, big party crowds, concerts and funfairs. The city is also famous for its spas and beautiful parks. Look for one of the quieter courtyard cafes to beat the crowds, while stretching your euro.  A short drive from Parnu you will find the fun Vidzeme seaside spots.
56km south from Parnu is the town of Ikla on the Estonian—Latvian Border. Here walks in the forest, kayak trips on rivers and the sea, riding, fishing, hunting trips, adventurous bog or canoe trips to Soomaa National Park and elsewhere in the county, offer great escapes. In winter, you can partake in skiing, snowshoe and kick sledge trips, or a sledge safari and enjoy a sauna steam.
Drive the famous trade route from Talinn to Johvi, Tartu and Valga
Tallinn to Tartu via Johvi is an excellent 1 or 2-day trip.  The 2 hour drive takes you to the cultural heart of the eastern region with its lovely churches, multicultural atmosphere and festivals. The city's oldest building and the biggest single-nave church in Estonia, the St Michael's, stands out in town. It also provides easy access to the popular tourist sites in Ida-Viru County and along the shores of Lake Peipus.
From Johvi to Tartu is a pleasant 132km drive with great scenery. Tartu is the second largest and oldest city in Estonia, dating back to 1030.  As a university town, it has a fun atmosphere with numerous activities in summer and winter. The best time to visit is in spring and autumn with different student events happening over the city.
From here you can extend your trip to Valga. Valga-Valka is the southernmost town in Estonia straddling the border with Latvia.  The town has a rich history and a versatile cultural scene. Capture the moment, standing with one leg in Estonia and the other in Latvia!
En route to Valga is the small town of Otepaa, known as the 'Winter Capital' of Estonia, attracting skiers and winter sports fans from all over the world.  Otepaa is also a pleasant spot to relax in the spring and summer months when the surrounding countryside, home to the beautiful Lake Puhajarv, offers the perfect setting for walks in the area's gentle lowland hills.
Make Estonia your next destination!  To find the best deals and choices for rental cars and accommodation you need not look further than Cheaperthancars and Cheaperthanhotels. We really do believe that the less you spend on the deals we offer, the more you can do with the hard earned cash when you get there.
Your Cheaperthancars Team
KNOW MORE ABOUT US
Who Are We.
You can search and compare the latest cheap rental car hire rates cheaper than what you can pay directly. For top brands you can pay less ! Rates are fully inclusive or as described ! No credit card fees and free cancellations* in many instances. What you see is what you get. When comparing check all the extra's put on by other operators. We make it easy for you – we just give you the best value with cheap car rental deals including the best brands, and latest car models, with more car rental pick up location depots, than anyone else around the world. Over 30,000 pick- up points and depots Worldwide.
Cheaper Than Cars
Our Advantages
Compare
Brands
Compare 800+ companies
Low Price
Guarantee
Top Brands - Big Savings
Lots of Pickup
Locations
30,000+ Locations Worldwide
WHERE AND WITH WHO WE OPERATE
Locations, Airports & Companies