Cheaper Than Cars
Trust
9.3 / 10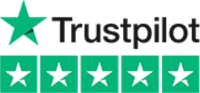 THE URBAN SPEED LIMIT IS
50 kph
|
31.1 mph
THE RURAL SPEED LIMIT IS
80 kph
|
49.7 mph
THE MOTORWAY SPEED LIMIT IS
Variable
THE FUEL PRICE IS
SEE PRICES
THE ROAD DRIVING SIDE IS THE
Left
THE MINIMUM DRIVING AGE IS
17 years of age
21 years of age to RENT
EMERGENCY SERVICE NUMBERS
911
DOCUMENT
License
IDP
Passport
Insurance
Registration
Fiji Driving Ideas Guide
Situated in the South Pacific Ocean, there are 332 islands in the Fiji archipelago although only 110 are inhabited.
Tourism is a major aspect of the Fijian economy with most of the tourist areas found in and around the capital Suva as well as the town of Nadi. The islands themselves are extremely diverse consisting of rainforests, hilly country, many superb beaches, tropical waters filled with coral reefs and various plantations, including coconuts. Fiji is also home to a number of historical and cultural attractions and has a very rich cultural heritage.
Exploring the islands by rental car is a great way to discover Fiji, but road conditions are not always of the highest standard. Travel by night is also not advised.
Kings Road — Suva to Lautoka — Kings Road
3 hours 30 mins (221km) (137 miles)
Although the journey from Suva to Lautoka is served by two roads, Kings Road, although slower, is often the more popular for tourists.
Starting in the capital Suva, this scenic route follows along the Wainibuka River, which offers some beautiful views. Many Fijian villages can be found along the road and numerous viewpoints make for perfect photographic opportunities, especially of the lush green countryside.
Other attractions along Kings Road include Navatu Rock, Udreudre's Tomb and the Naiserelagi Catholic Mission.
The Hibiscus Highway — SuvaSuva to Loa
2 hour 30 mins (69 km) (42 miles)
Located on the island of Vanua Levu, the Hibiscus Highway runs from SuvaSuva all along the eastern coast of the island, and through the Natewa Peninsula and ends in Loa.
This stretch of road passes through rainforests, some hilly terrain and has incredible coastal views. Many sections of the road are unpaved, so it is important to drive with caution, especially if it is raining. Attractions in the area  include beaches, dive spots, adventure tours, the Nakawaga Waterfall and boat cruises.
Accommodation options along the Hibiscus Highway are mainly found in the resort areas such as Koro Sun. These include hotels and the resort accommodation itself.
Suva to Nadi — Queens Highway
3 hour 15 mins (200 km) (120 miles)
The trip from Fiji's capital of Suva to the tourist town of Nadi on the other side of the island is well worth the effort. Not only can you follow the scenic Queen's highway, but there are attractions along the route well worth stopping for!
These include Pacific Harbour, a great place to find local curios, Bavari Beach, with its spectacular views and Natadolda Beach, consider the best beach in Fiji.
Although this is a fairly lengthy drive, make sure you take your camera along, take your time and drink in the scenic beauty along the way!
Cheaperthancars and Cheaperthanhotels not only offers fantastic deals on both car rental and accommodation, but we also put money back in your pocket for you to spend on making memories!
Your Cheaperthancars Team
KNOW MORE ABOUT US
Who Are We.
You can search and compare the latest cheap rental car hire rates cheaper than what you can pay directly. For top brands you can pay less ! Rates are fully inclusive or as described ! No credit card fees and free cancellations* in many instances. What you see is what you get. When comparing check all the extra's put on by other operators. We make it easy for you – we just give you the best value with cheap car rental deals including the best brands, and latest car models, with more car rental pick up location depots, than anyone else around the world. Over 30,000 pick- up points and depots Worldwide.
Cheaper Than Cars
Our Advantages
Compare
Brands
Compare 800+ companies
Low Price
Guarantee
Top Brands - Big Savings
Lots of Pickup
Locations
30,000+ Locations Worldwide
WHERE AND WITH WHO WE OPERATE
Locations, Airports & Companies