France Driving Ideas Guide
As one of Europe's top tourist destination, France is a country of great contrasts, providing an intrepid traveller with practically any type of holiday they might be looking for.
Of course, France is perhaps best known for the jewel in her crown, Paris! This metropolis is a tourist's delight and one of the most visited cities in the world. However, don't just be caught up in the glitz and glamour of the French capital.
France really has so much more to offer including its lush countryside as well as stunning sun-kissed beaches along its coastline, particularly along the Mediterranean.  So hop in your rental car and hit the open road, travelling on some of the country's 40 000 kilometre highway network.
A word of advice, don't be afraid to wander down that small country lane, you never know what amazing adventure awaits you at the end of it.
Paris
Perhaps one of the most famous cities in the world, a visit to France is not complete without a stopover in the "City of Light". Situated on the River Seine, there is so much to see and do in the capital of France, that thorough planning is needed before you even get there.
It depends on where your interests lie as Paris literally has it all. From incredible shopping, gastronomic delights, cultural attractions, Paris has something for everyone.  There a few "must see" attractions, however. Families will love Disneyland Paris, a treasure trove of activities for young and old alike. The views from the Eiffel Tower of the surrounding city are breathtaking and well worth the wait in the queues below. For art lovers, the Louvre Museum is simply a must, while other museums and art galleries can be found throughout the city.
Accommodation in Paris varies significantly, from luxurious hotels and rental apartments to hostels and smaller more intimate pensions; Paris has something to suit every budget.
Côte d'Azur
The "Coast of Blue" is situated on the Mediterranean Sea and more commonly known as the French Riviera to tourists. This stretch of coast is filled with numerous sea-side resorts and just lends itself to discovery at a slow pace by rental car.
Be sure to stop in Nice, not only for the incredible views of the coastline (don't forget your camera), but the town is also filled with a number of memorable art museums and mouth-watering Mediterranean cuisine options at its numerous restaurants.
If you love the sun, wind your way to Saint-Tropez. Not only does it offer beautiful beaches, but it has its own unique fishing village charm. If you want to feel a bit like the rich and famous do, a stop in either Cannes or Monaco will suffice.
Brittany
Situated on the north-eastern coast of the country, Brittany offers a view into country life in France. This region is filled with small coastal fishing villages and very traditional local food. Notable towns in the area include Saint-Malo and Quimper, home to a beautiful Gothic cathedral.
Castles and ancient ruins are scattered around the countryside, sandy beaches, less crowded than those found on the Côte d'Azur, sit all along the Brittany coastline.
Cheaperthancars and Cheaperthanhotels are all about great deals on not only car rental but accommodation as well. These two expenses take up a large part of any holiday budget but we save you money, allowing you to spend more on having FUN!
Your Cheaperthancars Team
Cheaper Than Cars
Trust
9.3 / 10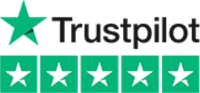 KNOW MORE ABOUT US
Who Are We.
You can search and compare the latest cheap rental car hire rates cheaper than what you can pay directly. For top brands you can pay less ! Rates are fully inclusive or as described ! No credit card fees and free cancellations* in many instances. What you see is what you get. When comparing check all the extra's put on by other operators. We make it easy for you – we just give you the best value with cheap car rental deals including the best brands, and latest car models, with more car rental pick up location depots, than anyone else around the world. Over 30,000 pick- up points and depots Worldwide.
Cheaper Than Cars
Our Advantages
Compare
Brands
Compare 800+ companies
Low Price
Guarantee
Top Brands - Big Savings
Lots of Pickup
Locations
30,000+ Locations Worldwide
WHERE AND WITH WHO WE OPERATE
Locations, Airports & Companies
LOCATIONS