Cheaper Than Cars
Trust
9.3 / 10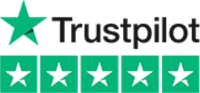 THE URBAN SPEED LIMIT IS
50 kph
|
31.1 mph
THE RURAL SPEED LIMIT IS
80 kph
|
49.7 mph
THE MOTORWAY SPEED LIMIT IS
110 kph
|
68.4 mph
THE FUEL PRICE IS
SEE PRICES
THE ROAD DRIVING SIDE IS THE
Right
THE MINIMUM DRIVING AGE IS
18 years of age
21 years of age to RENT
EMERGENCY SERVICE NUMBERS
112
DOCUMENT
License
IDP
Passport
Insurance
Registration
France Driving Ideas Guide
As one of Europe's top tourist destination, France is a country of great contrasts, providing an intrepid traveller with practically any type of holiday they might be looking for.
Of course, France is perhaps best known for the jewel in her crown, Paris! This metropolis is a tourist's delight and one of the most visited cities in the world. However, don't just be caught up in the glitz and glamour of the French capital.
France really has so much more to offer including its lush countryside as well as stunning sun-kissed beaches along its coastline, particularly along the Mediterranean.  So hop in your rental car and hit the open road, travelling on some of the country's 40 000 kilometre highway network.
A word of advice, don't be afraid to wander down that small country lane, you never know what amazing adventure awaits you at the end of it.
Paris
Perhaps one of the most famous cities in the world, a visit to France is not complete without a stopover in the "City of Light". Situated on the River Seine, there is so much to see and do in the capital of France, that thorough planning is needed before you even get there.
It depends on where your interests lie as Paris literally has it all. From incredible shopping, gastronomic delights, cultural attractions, Paris has something for everyone.  There a few "must see" attractions, however. Families will love Disneyland Paris, a treasure trove of activities for young and old alike. The views from the Eiffel Tower of the surrounding city are breathtaking and well worth the wait in the queues below. For art lovers, the Louvre Museum is simply a must, while other museums and art galleries can be found throughout the city.
Accommodation in Paris varies significantly, from luxurious hotels and rental apartments to hostels and smaller more intimate pensions; Paris has something to suit every budget.
Côte d'Azur
The "Coast of Blue" is situated on the Mediterranean Sea and more commonly known as the French Riviera to tourists. This stretch of coast is filled with numerous sea-side resorts and just lends itself to discovery at a slow pace by rental car.
Be sure to stop in Nice, not only for the incredible views of the coastline (don't forget your camera), but the town is also filled with a number of memorable art museums and mouth-watering Mediterranean cuisine options at its numerous restaurants.
If you love the sun, wind your way to Saint-Tropez. Not only does it offer beautiful beaches, but it has its own unique fishing village charm. If you want to feel a bit like the rich and famous do, a stop in either Cannes or Monaco will suffice.
Brittany
Situated on the north-eastern coast of the country, Brittany offers a view into country life in France. This region is filled with small coastal fishing villages and very traditional local food. Notable towns in the area include Saint-Malo and Quimper, home to a beautiful Gothic cathedral.
Castles and ancient ruins are scattered around the countryside, sandy beaches, less crowded than those found on the Côte d'Azur, sit all along the Brittany coastline.
Cheaperthancars and Cheaperthanhotels are all about great deals on not only car rental but accommodation as well. These two expenses take up a large part of any holiday budget but we save you money, allowing you to spend more on having FUN!
Your Cheaperthancars Team
Documents - Driving Licence or IDP
It is absolutely necessary to equip yourself with all of the available information before getting behind the wheel in your chosen country. A lack of driving knowledge can quickly zap all the fun out of your holiday.
Here is a guide to some of the important rules and regulations when driving in France. Abide by these and you'll be free to enjoy the beautiful French roads and scenery at your own leisure:
Documents - Driving Licence or IDP
It is obligatory to carry your driving license, vehicle registration document and certificate of motor insurance. If the vehicle is not registered in your name, then a letter of permission from the owner is required. In the case of your licence not having your photograph, you must carry your passport to back up the license. Being caught driving without any of these documents will result in a fine and a possible licence suspension. If you are using a rented car, talk with your car rental company for specific details.
Age Restrictions
The minimum age for driving in France is 18. Your licence will not be valid in France if you are under this age.
Driving Rules, Laws and Regulations
Familiarise yourself with the Highway Code
Vehicles are driven on the right hand side of the road
Always wear seat belts at all times
Except hands-free system, use of mobile phones while driving is strictly prohibited
During poor daylight visibility, always use dipped headlights
Always carry your license while driving
Always overtake from the left hand side of the road
Prohibited to carry radar detectors
Only taxis, buses and bicycles can use the bus lanes
Give way to traffic coming from right
Solid and single white lines mean overtaking is prohibited
Emergency vehicles will always be given priority regardless of traffic light
Warning: An instant fine will be issued for using your mobile phone at the wheel.
Speed Limits
The normal speed limits on French roads are as follows:
130km/hour (80mph) or 110km/hour in the rain (a little under 70mph) on expressways
110km/hour on divided highways
90km/hour (55mph) on main roads
50km/hour (30mph) in built-up areas
Warning:  Not adhering to these limits will attract on-the-spot fines and in the case of being caught driving 50km/hour (just over 30mph) over the limit, you will face an instant ban from driving.
Drunk Driving
The tolerated Blood Alcohol Content (BAC) in France is 0.05g/1L which equates to about two glasses of wine. Driving in excess of this amount or failing to cooperate with a breath test will result in a large fine and a driving suspension of around two years. Any subsequent offence will see you off the road for four years. Other more serious offences involving driving under the influence of alcohol could result in imprisonment.
Warning:  Any offence involving drugs will lead to a stretch of jail time for up to nine years.
Parking
A fee is charged for parking. Spaces marked in white are permitted for parking. Parking tickets can be purchased from the machines along the roadsides and should be displayed on the front of the car. The parking sign in the particular area will tell you the time permitted.
Warning: Parking in Paris may be very difficult unless you're staying in a hotel. The majority of roads are pedestrianized and parking for more than 24 hours in the same space is illegal!
KNOW MORE ABOUT US
Who Are We.
You can search and compare the latest cheap rental car hire rates cheaper than what you can pay directly. For top brands you can pay less ! Rates are fully inclusive or as described ! No credit card fees and free cancellations* in many instances. What you see is what you get. When comparing check all the extra's put on by other operators. We make it easy for you – we just give you the best value with cheap car rental deals including the best brands, and latest car models, with more car rental pick up location depots, than anyone else around the world. Over 30,000 pick- up points and depots Worldwide.
Cheaper Than Cars
Our Advantages
Compare
Brands
Compare 800+ companies
Low Price
Guarantee
Top Brands - Big Savings
Lots of Pickup
Locations
30,000+ Locations Worldwide
WHERE AND WITH WHO WE OPERATE
Locations, Airports & Companies
LOCATIONS
AIRPORTS
A
B
C
D
E
&nbsp
F
&nbsp
G
H
&nbsp
I
&nbsp
J
&nbsp
K
&nbsp
L
M
N
O
&nbsp
P
Q
R
S
T
U
&nbsp
V
W
&nbsp
X
&nbsp
Y
&nbsp
Z
&nbsp