Paris Driving Ideas Guide
When you visit Paris it feels like you are in the center of everything. Art, fashion, architecture, culture, and of course all of the little details that make Paris seem like the capital of romance. Known as The City of Lights, in some ways Paris is all the more beautiful by night, when even the iconic Eiffel Tower is illuminated. Spend your days at the Louvre (although they say it takes four days to see all of it), the Musee D'Orsay, Notre Dame Cathedral, walking the Champs Elysees and exploring the Arc de Triomphe, or simply relaxing at one of the many sidewalk cafes. Take your time in Paris, there is much to see and even more to do.
Paris to Versailles:
43 min to Versailles (21.3 km)
You simply cannot go to Paris without a daytrip to Versailles, even if you think that exploring an old castle is just not on your bucket list, you are likely mistaken. The grandeur and opulence, even extravagance of the Palace of Versailles is unmistakable and will leave you in awe. Although Versailles is fairly close to Paris, allow for enough time to slowly take in the sites, including the Hall of Mirrors, a 73 meter (240 foot) gallery lined with 357 mirrors and commissioned in 1678 by Louis XVI. Besides being a spectacular and even entrancing site, it is also the place where the Treaty of Versailles was signed in 1919.
After taking in the sumptuous state apartments, take the time to wonder through the meticulously designed gardens. It was Andre Le Notre who transformed what was once a marshland into the manicured gardens which include a series of fountains.
Paris to La Route du Champagne (Epernay to Reims):
1 hour 39 (142 km): Paris to Epernay:
32 min (29.3 km): Epernay to Reims:  
France is responsible for many fine things, French Kissing, French Fries, the Moulin Rouge and Champagne. So during a trip to Paris, you really do owe it to France to pay homage to the picturesque region from where this bubbly is made. After all, without champagne, how would we celebrate anything? The car ride along the Route du champagne may be one of the more beautiful you've ever experienced, with rolling vineyards as far as the eye can see.
The La Route du Champagne (The Champagne Route) consists of an abundance of champagne houses, northeast of Epernay is the Vallee de la Marne circuit, which generally charge less than the other champagne circuits. Here you'll find that the champagne is mostly made from a combination of grape varieties, Pinot Noir, Pinont Meunier and Chardonay. If you're unfamiliar with these or other grapes, a trip to the La Route Champagne will certainly educate you.
Find that you take a liking to one of these or other areas surrounding Paris? At Cheaperthanhotels we have places to stay in and near large cities all over Europe and from the list of very reasonably priced accommodation, you are likely to find a number that suit your budget.
Here at Cheaperthancars, we believe in an ethos of, when travelling, spend less and do more. By this we mean that by spending less on accommodation and rental cars, you'll be able to allocate your hard earned cash to more important things, such as day trips out of the city and activities in and around Paris on which memories are made. Head on over to our accommodation website at Cheaperthanhotels where you'll find a large amount of very affordable options, and here with rental cars that will get you to where you want to go without breaking the bank.
Your Cheaperthancars Team
Cheaper Than Cars
Trust
9.3 / 10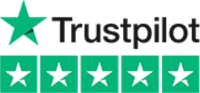 KNOW MORE ABOUT US
Who Are We.
You can search and compare the latest cheap rental car hire rates cheaper than what you can pay directly. For top brands you can pay less ! Rates are fully inclusive or as described ! No credit card fees and free cancellations* in many instances. What you see is what you get. When comparing check all the extra's put on by other operators. We make it easy for you – we just give you the best value with cheap car rental deals including the best brands, and latest car models, with more car rental pick up location depots, than anyone else around the world. Over 30,000 pick- up points and depots Worldwide.
Cheaper Than Cars
Our Advantages
Compare
Brands
Compare 800+ companies
Low Price
Guarantee
Top Brands - Big Savings
Lots of Pickup
Locations
30,000+ Locations Worldwide
WHERE AND WITH WHO WE OPERATE
Locations, Airports & Companies
LOCATIONS