Cheaper Than Cars
Trust
9.3 / 10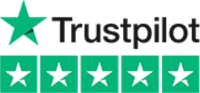 Popular Cars in Berlin
Address: Berlin - Train Station - Spandau - Seegefelder Strasse 16 Gegenueber Bahnhof Bln-spandau, Berlin, 13597. To check for other local car rental hire depot locations in Berlin, select search above.
Going off road or to some out of the way place? Why not have an adventure with a 4x4 or SUV. Here are some examples to compare prices:
Opel Antara


5 4
5
Hyundai ix35


5 4
5
Mercedes GLE


5 6
5
Ford Kuga


5 4
5
Are you driving with a large group? See our wide range of 7, 9 and 12-seat people carriers (MPV's) van's and minivans. Here are some examples to compare prices:
Mercedes Vito Traveliner


9 4
5
Volkswagen Sharan


7 2
5
Volkswagen MultiVan


7 1
5
Mercedes Viano


7 2
5
Ford Transit


9 4
5
Ford Galaxy


7 2
5
Small cars that are easy to park, economy size is ideal for driving in those busy city streets. Here are some examples to compare prices:
Volkswagen Polo


5 2
5
Audi A1


5 2
5
Opel Corsa


5 2
3
Standard cars are comfortable and big – great for family trips and longer-distance travelling. Here are some examples to compare prices:
Opel Insignia Estate


5 5
5
Mercedes CLA


5 4
4
Skoda Superb


5 4
4
Check out the ideal sports convertible car for you - a great car at a great price. Here are some examples to compare models and prices:
Mercedes SLK Convertible


2 4
2
Why not drive around your destination in comfort and luxury – in a luxury executive car. Here are some examples to compare prices and various models:
Audi A6


5 4
4
Note: These are indicative examples only. For accurate car comparisons and prices, enter your dates into the search above.
Berlin Driving Ideas Guide
There are so many reasons to visit Berlin, monuments to its recent past, including the remains of the Berlin Wall and the Holocaust Memorial; Architecture that includes Mies van der Rohe's Neue Nationalgalerie and modern architecture such as the Pergamon Museum. Known for its music scene in the 1980's, Berlin still maintains a thriving nightlife. If you're an artist or even vaguely interested in contemporary art, then Berlin is the place for you, as artists of every nationality flock to this city to be a part of the active art scene. Join them by immersing yourself in galleries, both big and small, join artists in the art quarters, view open studios and attend gallery openings.
Berlin to The Briesetal:
32 min (27.5 km) to The Briesetal via
From Berlin, take the RE3 to Gesudnbrunnen, then get on to the S1 to Birkenwerder and there you'll find The Briesetal.
Berlin may be one of the most exciting cities in the world, but don't forget that the German countryside is one of rolling hills, wide open rural spaces and a pleasant climate. There are plenty of places to go hiking and plenty of opportunities for long walks; the 66-Lake Trail in The Briesetal is just one of them.
Along the dark forested river valley trail you'll come across an old cemetery, as quaint as a cemetery can be. Continue following the track and you'll find yourself traversing a boardwalk over a marsh and swampy waters that are covered in water lilies! Continue along the river trail and it'll lead you towards flat fields at the end of the walk, near to a +600-year-old church close to Wensickendorf.
This is another pleasant way to get some exercise in after all of the beer and German pastries that you're likely to have consumed during your trip.
Berlin to Buckow:
1 hour 4 (53.4km) to Buckow via B1/B5
Buckow is part of the picturesque Markische Schweiz Region, which is a nature park. Buckow itself is a Spa Town, following the teachings of Sebastian Kneipp who employed hydrotherapy and herbalism. The 1500 that make up the population of Buckow also regularly hold a marketplace.
One of the main attractions to Buckow is the Brecht-Weigel House, where the famed poet and playwright Bertolt Brecht and his wife, the actress Helene Weigel, spent their summers. The charming estate also includes the small garden house where Brecht withdrew to work on his writings.
Berlin is one of the most affordable cities in Europe so it is not shocking that travelers on a budget flock to it. But plan wisely and your budget can stretch that much further. At Cheaperthanhotels we offer a wide selection of accommodation, where you'll find a simple, clean spot to lay your head and store your luggage while visiting Berlin and the surrounds.
At Cheaperthancars we have a variety of reasonably priced rental cars to get you out and about. There are a number of scenic drives in Germany where you'll find fairytale style castles, woods that inspired the Grimm brothers to write Little Red Riding Hood and astonishing scenery. Renting a car, means, that you can hop in anytime, according to your own schedule.
When you think back to your trip, you'll remember all the fun things you did, the people you met and the events that moved you. It is unlikely that you'll recall the accommodation you stayed in, where you spent the minority of your time. So why not save your cash, spend it on those activities rather than on expensive accommodation. Use Cheaperthanhotels to find discount accommodation deals.
Your Cheaperthancars Team
KNOW MORE ABOUT US
What We Do
We help Australian's travelling here and overseas get the very best deals on car rental hire in Australia. And not just Australia, but also across the region to New Zealand, the Pacific and internationally to Europe, Asia, Canada, USA, South America and much more.
Here, you can search and compare the latest cheap rental car hire rates cheaper than what you can pay directly. For top brands you can pay less ! Rates are fully inclusive or as described ! No credit card fees and free cancellations* in many instances. What you see is what you get. When comparing check all the extra's put on by other operators. We make it easy for you – we just give you the best value with cheap car rental deals including the best brands, and latest car models, with more car rental pick up location depots, than anyone else around the world. So now Australian's can choose from over 30,000 pick- up points and depots Worldwide and of course, in Australia.
Cheaper Than Cars
Our Advantages
Compare
Brands
Compare 800+ companies
Low Price
Guarantee
Top Brands - Big Savings
Lots of Pickup
Locations
30,000+ Locations Worldwide