Germany Driving Rules and Tips
Germany has the highest accident rate of any European country because it has more traffic than any other country, as well. Therefore, you need to know the rules of the road to stay safe while driving as a tourist.
THE URBAN SPEED LIMIT IS
50 kph
|
31.1 mph
THE RURAL SPEED LIMIT IS
100 kph
|
62.1 mph
THE MOTORWAY SPEED LIMIT IS
130 kph
|
80.8 mph
THE FUEL PRICE IS
SEE PRICES
THE ROAD DRIVING SIDE IS THE
Right
THE MINIMUM DRIVING AGE IS
18 years of age
21 years of age to RENT
EMERGENCY SERVICE NUMBERS
112
DOCUMENT
License
IDP
Passport
Insurance
Registration
Documentation
You should always carry the following documents while driving:
Driver's license
Proof of insurance, especially when renting a car
Recommended to carry an International Driver's Permit (IDP) from home country
Ownership Document
Age Restrictions
The minimum age for a full license in Germany is 18. A person who is 17-years-old may have a license to drive with a parent or adult in the car.
Driving Rules, Laws and Regulations
You will drive on the right hand side of the road
Use of mobile phones is prohibited
Everyone in the car must wear a seatbelt
Children under 12-years-old must ride in the backseat
Pedestrians have the right-of-way at crosswalks
Do not follow the vehicle in front too closely
Always carry license while driving
Speed Limits and Fines
Unless otherwise stated, following speed limits must be adhered:
130 km/h (81 mph) on the Autobahn
100 km/h (62 mph) on highways
50 km/h (31 mph) in city
Speeding fines start at 15 euros in cities and 10 euros in the country. They increase incrementally depending on how fast you are going above the speed limit and can be as much as 680 euros.
Drunk Driving
Germany has fairly strict laws for drunk driving. You can be in trouble for a Blood Alcohol Content (BAC) as low as 0.03g/100ml (if it changes your behavior). Penalties can include not being allowed to drive in Germany, as well as hefty fines. Generally, it is best to not drive at all after drinking.
Parking
In most places, you'll be able to park on the streets. Do not block driveways or roadways; also, do not park too close to an intersection.  However, you may need a special parking sign (Parkscheibe) to place on your car, available at gas stations. With it, you signal to the police when you left the car. Follow the signs to pay for parking; in some places, you may need to park with two of your wheels off the street.
The sections above will help you drive your best while in Germany. Remember to check for any local regulations in the areas you will be traveling.
Cheaper Than Cars
Trust
9.3 / 10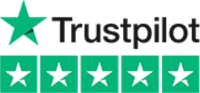 KNOW MORE ABOUT US
Who Are We.
You can search and compare the latest cheap rental car hire rates cheaper than what you can pay directly. For top brands you can pay less ! Rates are fully inclusive or as described ! No credit card fees and free cancellations* in many instances. What you see is what you get. When comparing check all the extra's put on by other operators. We make it easy for you – we just give you the best value with cheap car rental deals including the best brands, and latest car models, with more car rental pick up location depots, than anyone else around the world. Over 30,000 pick- up points and depots Worldwide.
Cheaper Than Cars
Our Advantages
Compare
Brands
Compare 800+ companies
Low Price
Guarantee
Top Brands - Big Savings
Lots of Pickup
Locations
30,000+ Locations Worldwide
WHERE AND WITH WHO WE OPERATE
Locations, Airports & Companies
LOCATIONS