Germany Driving Ideas Guide
In a word, Germany is colourful.  What is meant is that there are so many things to see and do and in so many interesting locations that there's hardly a town where you can't find something in your German car rental.  Here are three cities certainly worth discovering.
Berlin
Until the end of the Cold war, this city was split in two by a heavily guarded wall that bore the city's name and all that remains today are graffitied portions for sightseers and is definitely worth an Instagram. With the city's unification came an abundance of German accommodation making it possible to stay in affordable and some very interesting lodgings.
Near the wall is the Topography of Terror exhibition with free admission and offers an insight into atrocities that occurred during the Nazi period.  Berlin is Germany's capital city and the government building (Reichstag) is open to the public where it's possible to go up to the glass dome and get a 360° view of the flat cityscape.
Less than an hour's drive is Potsdam, 35 km (22 miles), where the ruler Frederick the Great had his palace (Sanssouci) surrounded with amazing gardens and very worthy of many selfies.  Another destination is Peacock Island (Pfaueninsel), 30 km (19 miles) on highway A115 that is truly magical and relaxing for walkers and lovers with a short ferry ride, castles and strutting peacocks.
Cologne
Situated on the Rhine River, follow your nose to the Schokolade, a chocolate museum and factory, but only if you really love this delicacy made from cocoa, which happily includes a mega number of people.  If you need to have one photo of a cathedral on your trip, the Gothic structure in Cologne would certainly rank up there.  Also, riding the cable car across the river makes you truly appreciate just where you are at the moment and requires a digital capture.
Cologne is on the fringe of the famous Mosel wine-producing area. Travel about 38 km (24 miles) along the Rhine River through Bonn, Ludwig van Beethoven's birthplace, and in about 1 ¼ hours you're surrounded by wineries, schlösser and stunning scenery.
Another area southwest of Cologne is Phantasialand in Bruhl, 26 km (16 miles), one of Germany's largest theme parks that boasts having Europe's longest theme-based underground ride.
Frankfurt
This German city has photogenic charm with one of its main pleasures being able to sit in the town square, the Römerberg, with a beer and people-watch.  This city is a great starting point for some of the extremely picturesque areas nearby such as Rudesheim, 65 km (40 miles), in a wine making area with its storybook-like buildings and vineyards that roll into the Rhine River with castle ruins perched above.
Driving south to Heidelberg, 88 km (55 miles), brings you to the red sandstone Heidelberg Castle overlooking the town and is accessed via funicular.  Just by walking through the town, particularly the old portion makes it understandable why authors such as Mark Twain were inspired here.  Also of interest is the Student Jail that saw its last offender from Heidelberg University about a century ago, and be sure to get Instagrammed with your face inside the monkey's head at the entrance to the bridge.  It's all about doing the things you want to do by using your rental car from Cheaperthancars to get there.
At Cheaperthancars and Cheaperthanhotels we believe that the less you spend on our deals, the more you will to spend when you get there.  Enjoy your trip to Germany
Your Cheaperthancars Team   
Cheaper Than Cars
Trust
9.3 / 10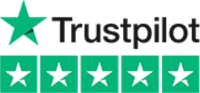 KNOW MORE ABOUT US
Who Are We.
You can search and compare the latest cheap rental car hire rates cheaper than what you can pay directly. For top brands you can pay less ! Rates are fully inclusive or as described ! No credit card fees and free cancellations* in many instances. What you see is what you get. When comparing check all the extra's put on by other operators. We make it easy for you – we just give you the best value with cheap car rental deals including the best brands, and latest car models, with more car rental pick up location depots, than anyone else around the world. Over 30,000 pick- up points and depots Worldwide.
Cheaper Than Cars
Our Advantages
Compare
Brands
Compare 800+ companies
Low Price
Guarantee
Top Brands - Big Savings
Lots of Pickup
Locations
30,000+ Locations Worldwide
WHERE AND WITH WHO WE OPERATE
Locations, Airports & Companies
LOCATIONS