Cheaper Than Cars
Trust
9.3 / 10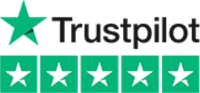 Munich Driving Ideas Guide
Sitting on the banks of the Isar River, Munich is the capital of the world famous Bavarian region of Germany.
Munich while a thoroughly modern 21st-century city still retains its cultural heritage and the old town section maintains a very traditional feel. The city is filled with numerous attractions including traditional 19th-century avenues, in particular Brienner, Ludwig and Maximilian. These streets are filled with ancient churches such as the Frauenkirche, as well as other beautiful architecture and museums.
Of course, Munich is famous for the Oktoberfest, a celebration of all things Bavarian, especially beer. Beer halls however, are open in the city throughout the year, including the Hofbräuhaus, which when filled, holds 2500 beer-swilling patrons!
Munich is the perfect base to explore the beautiful Bavarian region by rental car, with some excellent attractions in relative proximity to the city.
Munich to Starnberger Lake
45 minutes (39.8 km) (25 miles) via A95
Germany's fifth largest inland lake, Starnberger was created by melting ice glaciers from the Alps. This is one of the primary recreational sites for the residents of Munich and has many varied attractions.
Of course, various watersports take place on the lake although many walking trails and bicycle tracks encircle it as well. Boat tours or a hot air balloon trip are a great way to experience the lake in its entirety.
For the more energetic, a walk to the top of Ilkahöhe affords incredible views of the area and the Bavarian Alps. A beer garden at the top also makes it well worth the effort!
Accommodation options at Starnberger Lake include hotels, rental apartments, bed and breakfast establishments and resort options.
Munich to Füssen
1 h 53 minutes (133.0 km) (82 miles) via A96
The small town of Füssen lies to the south-west of Munich and is a mere 5km from the Austrian border. The town has a population of around 15 000 people and is well known for its violin making.
For lovers of ancient buildings, Füssen is the perfect place to visit if you love castles. The town is surrounded by many of them, built at varying times in history. The most famous of these is Hohenschwangau only situated around 3km outside of the town. Tour the castle and its grounds at your leisure or perhaps undertake a guided tour.
The area around the town is filled with lakes, paths and forests and is an excellent place to spend the day exploring or relaxing.  Visit the small spa at Bad Faulenbach and see a beautiful artificial waterfall that has been constructed there.
Accommodation options near Füssen include hostels, hotels, inns and bed and breakfast establishments.
Munich to the Bavarian Alps
1 h 31 minutes (104.0 km) (64 miles) via A95
The Bavarian Alps are some of the most scenic vistas to be found in Germany.
The whole area is filled with numerous attractions from various national parks (including the Bavarian Forest National Park), river rafting, treetop trails, hiking trails, mountain biking tracks, fishing, different water sports and of course skiing at mountain resorts in the area.
There are numerous ancient castles that can be visited throughout the region, while the view from the Zugspitze (Germany's highest mountain), is just breath taking. At over 2961 metres (9717 feet) high, the summit can be walked to, but a far easier option is to make use of a convenient cable car.
Accommodation options in the Bavarian Alps include a full range of choices such as hotels, bed and breakfast establishments, inns, lodges and of course resorts of varying kinds.
Cheaperthancars and Cheaperthanhotels not only offers fantastic deals on both car rental and accommodation, but we also put money back in your pocket for you to spend on making memories!
Your Cheaperthancars Team
KNOW MORE ABOUT US
What We Do
We help Australian's travelling here and overseas get the very best deals on car rental hire in Australia. And not just Australia, but also across the region to New Zealand, the Pacific and internationally to Europe, Asia, Canada, USA, South America and much more.
Here, you can search and compare the latest cheap rental car hire rates cheaper than what you can pay directly. For top brands you can pay less ! Rates are fully inclusive or as described ! No credit card fees and free cancellations* in many instances. What you see is what you get. When comparing check all the extra's put on by other operators. We make it easy for you – we just give you the best value with cheap car rental deals including the best brands, and latest car models, with more car rental pick up location depots, than anyone else around the world. So now Australian's can choose from over 30,000 pick- up points and depots Worldwide and of course, in Australia.
Cheaper Than Cars
Our Advantages
Compare
Brands
Compare 800+ companies
Low Price
Guarantee
Top Brands - Big Savings
Lots of Pickup
Locations
30,000+ Locations Worldwide