Cheaper Than Cars
Trust
9.3 / 10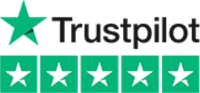 THE URBAN SPEED LIMIT IS
50 kph
|
31.1 mph
THE RURAL SPEED LIMIT IS
90 kph
|
55.9 mph
THE MOTORWAY SPEED LIMIT IS
110 kph
|
68.4 mph
THE FUEL PRICE IS
SEE PRICES
THE ROAD DRIVING SIDE IS THE
Right
THE MINIMUM DRIVING AGE IS
17 years of age
21 years of age to RENT
EMERGENCY SERVICE NUMBERS
112
DOCUMENT
License
IDP
Passport
Insurance
Registration
Hungary Driving Ideas Guide
Situated in Europe, Hungary is surrounded by seven other European countries and is an excellent gateway to explore the central part of the continent.
Hungary is a beautiful country offering many diverse landscapes mountains, rivers, lakes and vast plains. It is also home to Lake Balaton, the largest lake in Central Europe. In terms of tourism, Hungary is the 15th most visited country in the world, with Budapest often considered to be the most beautiful city on earth!
Hungary has much to offer the intrepid tourist and Budapest is the perfect base to explore the Hungarian countryside by rental car.
Budapest to Lake Balaton
1 hour 26 mins  (135 km) (84 miles) via M7
Lake Balaton is one of the more popular tourist destinations in the country and not found too far from Budapest.
Known as the "Hungarian Sea" to locals, the lake offers varied attractions. Of course, many of these are linked to the water itself and include a number of watersports, sailing and swimming.
The lake is also famous for its beaches. The more popular included Zamárdi, Balatonfüred and Balatonakali. Small resort towns are found around the lake and offer varied accommodation including hotels, bed and breakfast establishments, self-catering cottages and guest houses.
Scenic Drive — Kékestető
(12 km ) (7 miles) — Kékestető Mountain Pass
Situated near the town of Gyöngyös, the Kékestető mountain pass is roughly a 1000m above sea-level. It is found in the Matra mountain range. The pass itself moves through an incredibly beautiful part of the mountains and other than their obvious beauty, the road winds through lush green forested areas.
Once at the top, discover the massive 176m high TV tower as well as an excellent restaurant. Lastly, don't forget to spend some time on the observation deck to see some incredible views over the region.
Budapest to Szentendre
30 mins (22km) (13 miles) via Route 11
Located a mere 30 mins from central Budapest, the small town of Szentendre should be first on your list of day trips outside the capital. This quaint town is filled with beautiful cobblestone streets, restaurants, art galleries and the Skanzen open air museum. This museum is extremely popular as it gives a fascinating insight into the traditional Hungarian way of life including traditional dress. It also details other aspects of the country, including its beautiful architecture.
Make sure you visit various lookout points situated in the town that look over the famous Danube River and try some lángos, a traditional fried dough.
Cheaperthancars and Cheaperthanhotels are the leaders in providing cheap rental car options as well as budget accommodation. We help you to enjoy your vacation by ensuring your hotel bookings and car rentals are the cheapest available, putting money right back into your pocket!
Your Cheaperthancars Team
Hungary Driving Rules and Tips
Hungary is a small country but manages to have a diverse landscape; therefore driving there can be a bit of a challenge. A lot of the roads are expressways and there are many different aspects of the driving experience in Hungary to be aware of. Read on to find a simple driving guide full of useful tips and laws before you go venturing off into the unknown.
Documentation
A valid driving licence with photo (or IDP) which has been held for at least one year
Vehicle insurance certificate
Passport or ID card
Vehicle insurance documents if you are renting a car
Age Restrictions
The minimum driving age in Hungary is 18 (eighteen)
Children under 12 (twelve) or 1.5m are not allowed to travel in the front
Children under the age of 3 (three) must be placed and fitted in an appropriate car seat.
Police can stop any vehicle at any time to check they are not in violation of any of these laws.
Driving Rules, Laws and Regulations
Driving is done on the right hand side of the road
At intersections, you must give way to traffic on the right
At roundabouts, you must give way to traffic on the left hand side
Headlights must be used at all times on roads outside of town
Public transport and pedestrians always have right of way
Driving on expressways requires drivers to have bought a tax sticker that are available at post offices and most petrol stations
It is forbidden to park in disabled spaces
Mobile phones are forbidden unless they have headsets
Speed Limits and Fines
Speed limits in Hungary can change depending where exactly you are but keep these figures in mind as a general average and you shouldn't go wrong:
130 km/hour (80mph) on freeways
110km/hour (68mph) on dual carriages
50km/hour (31mph) in towns and villages
30km/hour (18mph) in some residential areas
Be well aware of signposting to keep right in terms of speed limits. On-the-spot fines will be given to those who fail to adhere to the limits. These can be paid at post offices or by bank transfer and never in cash. Each offence will have a fixed fine attached.
Failure to accept an on-the-spot fine will result in the amount being doubled.
Vehicles may be impounded and withheld from drivers until the amount is paid in full.
Drunk Driving
Hungary operates a zero-tolerance policy on drink driving. This means that no amount of alcohol should be consumed before getting behind the wheel.
If a driver is found to have 0.5mg/l or more in their system the consequences could be a driving ban and/or time in prison.
A fine is automatically given to those found with lower levels in their system.
Parking
There are a lot of free zones for parking in Hungary's tourist areas. However, you should expect it to be very busy, especially in Budapest and other city centres.
Paid parking in Budapest, and most other city centres, is between 08:00 and 18:00 Monday to Friday, 24 hours in some places, 08:00 - 12:00 on Saturdays and free on Sundays. Charges will be signposted where tickets must be purchased straight away and displayed clearly behind the windscreen.
Parking is permitted on the right hand side of a one-way street.
Parking fines are issued in a blue envelope containing a yellow bill. This must be paid at a post office or the car company office.
Illegal parking will result in a wheel clamp and a fine for it to be released.
KNOW MORE ABOUT US
Who Are We.
You can search and compare the latest cheap rental car hire rates cheaper than what you can pay directly. For top brands you can pay less ! Rates are fully inclusive or as described ! No credit card fees and free cancellations* in many instances. What you see is what you get. When comparing check all the extra's put on by other operators. We make it easy for you – we just give you the best value with cheap car rental deals including the best brands, and latest car models, with more car rental pick up location depots, than anyone else around the world. Over 30,000 pick- up points and depots Worldwide.
Cheaper Than Cars
Our Advantages
Compare
Brands
Compare 800+ companies
Low Price
Guarantee
Top Brands - Big Savings
Lots of Pickup
Locations
30,000+ Locations Worldwide
WHERE AND WITH WHO WE OPERATE
Locations, Airports & Companies
LOCATIONS