Cheaper Than Cars
Trust
9.3 / 10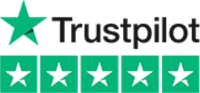 THE URBAN SPEED LIMIT IS
50 kph
|
31.1 mph
THE RURAL SPEED LIMIT IS
80 kph
|
49.7 mph
THE MOTORWAY SPEED LIMIT IS
100 kph
|
62.1 mph
THE FUEL PRICE IS
SEE PRICES
THE ROAD DRIVING SIDE IS THE
Right
THE MINIMUM DRIVING AGE IS
18 years of age
21 years of age to RENT
EMERGENCY SERVICE NUMBERS
112
DOCUMENT
License
IDP
Passport
Insurance
Registration
Iceland Driving Ideas Guide
A stunningly beautiful island situated in the Atlantic Ocean, Iceland is fast becoming a very popular tourist destination. Despite its name, the island has a fairly mild climate in parts. In fact, the word Iceland is Icelandic for "island".
Iceland is fairly desolate but still incredibly beautiful. Most tourist visit during the summer, as more daylight hours are available to discover this incredible destination. Many spend their time in the capital Reykjavik although there is much to see and do around the rest of the island.
Iceland is just waiting to be explored by rental car, in fact many attractions including numerous glaciers and volcanoes are easily accessible.  Other than these, Iceland has three national parks, as well as a host of other attractions including Blue Lagoon, the Golden Falls, Geysir (hot geysers) and Jokulsarlon glacial lagoon. Iceland is famed for its Ring Road (or Route 1) that encircles the Island. Many adventurous travellers have spent a fair number of days (you will need at least 10) to travel the whole route.
Ring Road — South West Attractions — Reykjavik to Vik
2 hours 30 mins (186 km) (115 miles)
The south-west of the country, near Reykjavik is filled with many attractions, all easily accessible by rental car and perfect for a day trip outside the capital. This area is fairly flat and filled with farmlands.
Attractions include the Hvita River (perfect for white water rafting), Hekla volcano, Myrdalsjokull and Eyjafjallajokull glaciers, Seljalandsfoss and Skogafoss waterfalls (one of the islands most popular attractions) and the small coastal town of Vik with its amazing black volcanic beach.
Accommodation can be found in many small towns such as Vik and include lodges and guest houses and bed and breakfast establishments.
Ring Road — South East Attractions — Reykjavik to Skaftafell
3 hours 30 mins (319 km) (198 miles)
Travelling further east along the Ring Road will take you through the south-east of the island. One of the major attractions in this region is the Skaftafell National Park, a beautiful region of lush, green landscapes as well as some glaciers. Attractions in the park include various hiking routes as well as the Svartifoss or Black Waterfall, which is surrounded by dark basalt columns.
Other worthwhile locations include the magnificent Jokulsaron glacial lagoon and the small town of Kirkjubaerjarklaustur, home of only 150 people.
Ring Road — North Attractions — Reykjavik to Akureyri
4 hours 32 mins (379 km) (235 miles)
A trip to Akureyri, the capital of the north can be considered, although it is a far distance and you probably will need overnight accommodation.
Attractions in the north include Myvatn lake, filled with numerous hot springs, caves and an abundance of Icelandic birdlife. The town of Akureyri is the premier destinations for skiers in the country and is situated on its own fjord. Finally, the 'gateway to hell' or Dimmuborgir is an imposing collection of rock formations, hence its nickname.
Cheaperthancars and Cheaperthanhotels are the leaders in providing cheap rental car options as well as budget accommodation, saving you money and helping you to enjoy your vacation.
Your Cheaperthancars Team
Iceland Driving Rules and Tips
To see some of the best sites in Iceland, you'll need to take a car. Iceland doesn't have a train system, though you can see some areas by bus. Nonetheless, if you want to get around by car, the following information will help you when driving in Iceland.
Documentation
You will need the following documents:
A valid driver's license from your country.
International Driver's Permit, especially if you don't have an EU license. Buy it in your home country before you leave.
Official photo ID (passport).
Proof of insurance if using a rented car (Call ahead to make sure you will be covered.) You may need a third-party proof of insurance, such as a green card, if you are not from a recognized country.
Ownership papers for the car you are driving or a letter from the owner.
Age Restrictions
The legal age to drive in Iceland is 17. You must be 21 to rent a car.
Driving Rules, Laws, and Regulations
Drive on the right hand side of the road; pass on the left.
A dashed line means you can pass, while a solid line means you can't; all center lines are white.
Many roads will be unpaved, especially in rural areas.
Use your headlights at all times, even during the day.
Though road hazards will be marked, signs will not offer lower speeds; you must decide on a safe speed.
All people in the car must wear a seatbelt.
Use a hands-free set if you want to talk on your cellphone.
Share the road; Iceland has an abundance of bicyclists. Also, be ready for livestock (such as sheep) on the road.
You can bring your own car by ferry from Europe.
Icelanders aren't particularly aggressive drivers, and they don't pass very often.
Call 112 in case of emergencies.
Speed Limits and Fines
Like many countries, speed limits will be posted in kilometers per hour. Generally, the top speeds are as follows:
30 km/h (18 mph) on Residential
50 km/h (35 mph) on Other urban areas
80 km/h (48 mph) on Unpaved rural roads
70-90 km/h (42-54 mph) on Highways
Speeding fines go up based on how many kilometers per hour you are over the speed limit, as well as the speed zone. Be aware that police can demand on-the-spot fines. Generally, the fines are as follows:
5-10 km/h over: 5,000 króna.
11-15 km/h: 10,000 króna.
16-20 km/h: 15,000 króna.
21-25 km/h: 20,000 króna.
26-30 km/h: 25,000 króna.
31-35 km/h: 45,000 króna, plus 3 months of license suspension.
36-40 km/h: 55,000 króna, plus 3 months of license suspension.
41-45 km/h: 70,000 króna, plus 3 months of license suspension.
Fines can be much higher in higher speed zones.
Drunk Driving
Iceland's legal Blood Alcohol Content (BAC) limit for driving is 0.05g/100ml, the equivalent of one drink per hour. However, many residents insinuate that the police are even stricter than that level; if they even smell alcohol on your breath, you can face a penalty, such as:
100,000 króna fine
Loss of license
Jail time
Parking
Most parking in the city will be pay-to-park and one of several options:
Hotel parking: It may or may not be free. Some charge as much as 2,000 króna per day.
Pay-and-display: Buy a ticket, and display it on your windshield. You can pay for a whole day and use a credit card.
Meters: These only take coins. Expect to pay about 250 króna per hour.
Parking garages: They are often only open during the week.
Overall, driving in Iceland should be a safe and pleasurable experience. Respect other drivers and the posted road signs, and you should be fine.
KNOW MORE ABOUT US
Who Are We.
You can search and compare the latest cheap rental car hire rates cheaper than what you can pay directly. For top brands you can pay less ! Rates are fully inclusive or as described ! No credit card fees and free cancellations* in many instances. What you see is what you get. When comparing check all the extra's put on by other operators. We make it easy for you – we just give you the best value with cheap car rental deals including the best brands, and latest car models, with more car rental pick up location depots, than anyone else around the world. Over 30,000 pick- up points and depots Worldwide.
Cheaper Than Cars
Our Advantages
Compare
Brands
Compare 800+ companies
Low Price
Guarantee
Top Brands - Big Savings
Lots of Pickup
Locations
30,000+ Locations Worldwide
WHERE AND WITH WHO WE OPERATE
Locations, Airports & Companies