Cheaper Than Cars
Trust
9.3 / 10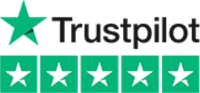 THE URBAN SPEED LIMIT IS
50 kph
|
31.1 mph
THE RURAL SPEED LIMIT IS
100 kph
|
62.1 mph
THE MOTORWAY SPEED LIMIT IS
120 kph
|
74.6 mph
THE FUEL PRICE IS
SEE PRICES
THE ROAD DRIVING SIDE IS THE
Left
THE MINIMUM DRIVING AGE IS
17 years of age
25 years of age to RENT
EMERGENCY SERVICE NUMBERS
112
DOCUMENT
License
IDP
Passport
Insurance
Registration
Ireland Driving Ideas Guide
Kiss the Blarney Stone; find a leprechaun and his pot of gold are fun reasons, if not mythical ones, to visit Ireland.  In fact, the art of storytelling is rampant and many monumental sites have two explanations, the credible and the long tale. The north and south divided island offers some incredible features that make it tangibly unique, and provides some great drives in your Ireland rental car, just watch out for sheep that have little regard for roads. Time to go.
Londonderry
Tucked up in the northern part of Northern Ireland, and familiarly known simply as Derry, this city offers old world charm with the contemporary.  The whole island is dripping in history, but Derry is the only city that has a wall around its inner periphery still completely intact and can be walked.  If you prefer to have a pictorial representation of the city's history, just outside the 17th century walls on the tourist trail, street artists have depicted scenes of the past on walls and buildings.  Ireland accommodations are plentiful in this city with something for every preference.
To experience some truly incredible scenery, the 198 km (123 miles) Antrim Coast Road, also known as the Causeway Coastal Route, is a continuous revelation of jaw-dropping sights and ranks up there with some of the world's best coastline trips.  It's possible to even see Scotland in certain areas on a clear day.  Beginning this drive in Derry you'll be able to do this easily in a day if you only go as far as the Giant's Causeway, 64 km (40 miles), a volcanic rock formation that disappears into the ocean.  By all means continue for loads of breathtaking scenery, but you'll need to find an inn for the night if you're staying in Derry.
Sligo
What might be considered Ireland's version of Australia's Ayers Rock, this town has Table Mountain, or Benbulben, as a distant backdrop.  Be sure to ask a local about some of the legends that abound for this geographic wonder.  With world-class golf courses in the area, immense sand beaches and numerous walking trails, this town is up to the task of delivering a wonderful vacation.
A car ride to nearby Benbulben, 16 km (10 miles) is an Instagram opportunity for great photos with the ever-changing colours of this mountain depending on the time of day.  There are paths up the mountain for incredible views over the countryside.  Travelling a little further north is Donegal, 64 km (40 miles), with some of the highest sea cliffs in Europe found in this region.  The most difficult part is deciding when to turn around and head back.
Cork
Many cities around the world lay their claim to fame for some product or industry, and for Cork it's butter.  Cork butter was made and sent to far off locations beginning in the 19th century, and it was at the Cork Butter Market where transactions were finalized.  Today, although butter isn't sold at the Market, it is now a museum detailing what was an important industry.  The Cork City Gaol is also defunct, but again this oppressive building that resembles a castle can be toured.  Since you're so close, why not get your dose of charm from the Blarney Stone, 8 km (5 miles), but it's not as easy as you might think.
When in Cork, the famous Ring of Kerry Drive can't be missed that passes among storybook landscapes, by waterfalls, and through towns perched on the coastline.  To find the road travel to Killarney, 85 km (53 miles), and 179 km (111 miles) later you're back to where you started.  The roads are often very narrow so it's definitely not a trip you want to hurry, but you won't regret it and keep your camera poised.
If there ever were a country where a car is important, Ireland would be it with so much to see in relatively short distances.  When you use Cheaperthancars you're getting affordability and reliability, and when teamed up with Cheaperthanhotels it's truly an economizing combination. We really do believe that the less you spend, the more you can afford to do when you get to Ireland for your trip.
Your Cheaperthancars Team   
Ireland Driving Rules and Tips
With beautiful countryside of Ireland, driving a car to explore Ireland has to be one of the best ways. But narrow roads and infrequent shoulders might leave you a little fearful of driving. Not to worry, this guide will provide you with some important facts pre-trip so you can face the roads free of anxiety.
Documentation
Full and valid driving licence from country of residence
Vehicle registration certification
Valid insurance documents, for a rented car
Vehicle roadworthy certificate
Age Restrictions
The minimum age for driving a vehicle in Ireland is 17 (seventeen) years of age
Children under 12 (twelve) years old are not permitted to sit in the front
Children under 3 (three) years old who are under 150cm must use the correct child seat
Children over 3 (three) years old must travel in the back with standard seatbelts
Driving Rules, Laws and Regulations
Driving is done on the left hand side of the road
Headlights must be used appropriately and when necessary
Vehicles turning right should give way to vehicles turning left if turning into the same road
At roundabout, vehicles on the right should be given priority
At pedestrian crossings, a blinking amber light means you may proceed if the crossing is free from pedestrians
Pay the tolls at two points in Dublin before entering the expressways
Green arrows at traffic lights take precedence over other lights
Speed Limits and Fines
The following speed limits should be strictly adhered to when driving your vehicle in Ireland:
120km/hour (74.5mph) on expressways
100km/hour (62mph) on national roads
80km/hour (50mph) on regional roads
50km/hour (31mph) in urban areas
There may also be special speed limits around schools and other locations of 30km/hour (18mph).
Any driver who fails to adhere to these speed limits is subject to the penalty point system in Ireland, affecting future driving in this country.
It is illegal for anyone to use speed meter detectors. If found to be doing so, your vehicle will be seized.
Not adhering to the speed limits will incur a fixed charge with penalty points. You will have 28 days to pay the fine.
Drunk Driving
For fully licenced drivers, 50mg of alcohol per 100ml of blood is the legal Blood Alcohol Content (BAC) limit. For professional and learner drivers the limit is 20mg.
Police in Ireland have the authority to carry out random breath tests at any time.
If you are found to be below a certain limit, you will be issued with a fine to be paid within 28 days.
Found above a certain level, you will be issued with a fine and possibly spend time in prison.
You could face the maximum fixed penalty fine or 6 months in prison or both. You will also have your licence revoked.
Parking
Parking charges in Ireland can vary depending on where exactly you are.
There are different parking types throughout Ireland which include; disc parking, permit parking, pay and display, and other car parks.
If you are issued with a parking fine, it must be paid to the correct authority within 28 days. Failure to pay within the specified time will result in an increase in the amount. If another 28 days pass, then you will be taken to court that might result in penalty points and another fine.
KNOW MORE ABOUT US
Who Are We.
You can search and compare the latest cheap rental car hire rates cheaper than what you can pay directly. For top brands you can pay less ! Rates are fully inclusive or as described ! No credit card fees and free cancellations* in many instances. What you see is what you get. When comparing check all the extra's put on by other operators. We make it easy for you – we just give you the best value with cheap car rental deals including the best brands, and latest car models, with more car rental pick up location depots, than anyone else around the world. Over 30,000 pick- up points and depots Worldwide.
Cheaper Than Cars
Our Advantages
Compare
Brands
Compare 800+ companies
Low Price
Guarantee
Top Brands - Big Savings
Lots of Pickup
Locations
30,000+ Locations Worldwide
WHERE AND WITH WHO WE OPERATE
Locations, Airports & Companies