Cheaper Than Cars
Trust
9.3 / 10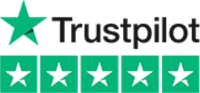 THE URBAN SPEED LIMIT IS
50 kph
|
31.1 mph
THE RURAL SPEED LIMIT IS
90 kph
|
55.9 mph
THE MOTORWAY SPEED LIMIT IS
130 kph
|
80.8 mph
THE FUEL PRICE IS
SEE PRICES
THE ROAD DRIVING SIDE IS THE
Right
THE MINIMUM DRIVING AGE IS
18 years of age
21 years of age to RENT
EMERGENCY SERVICE NUMBERS
112
DOCUMENT
License
IDP
Passport
Insurance
Registration
Italy Driving Ideas Guide
One of the most visited countries in the world, Italy is not only naturally beautiful but filled with cultural attractions, ancient ruins and incredible cuisine.
From the hustle and bustle of Rome to the tranquil countryside in Tuscany, Italy is just waiting to be explored. With over 6700 kilometres of highway, exploring this Mediterranean masterpiece at your leisure by rental car is a must!
So we thought we would help you and suggest a few areas that should not be missed as you travel through beautiful Italy!
Rome
No trip to Italy is complete without a visit to Rome, the capital of the country and home to a number of UNESCO World Heritage Sites. Rome is a tourist's dream with plenty to see and do! For lovers of all things historical, Rome is truly a treasure trove of attractions.
Not only is it filled with some of the best museums in Europe (if not the world), it has many ancient buildings to discover. These include the Pantheon, the Colosseum, the Roman Forum and St Peter's Basilica.
No doubt you will feel a little hungry after a day spent exploring ancient ruins. No need to worry as Rome is a gastronome's delight! Mediterranean flavours are the order of the day and no doubt you will have a full belly by the time your tired body climbs into bed.
Accommodation in Rome is varied and includes hotels, backpackers lodges and holiday apartments to name a few.
Tuscany
Now this is where a rental car is well worth it! Take a long, slow drive through the Italian countryside as you wind your way to Tuscany, one of the most famous regions in Italy.
The Tuscan region is not all about its scenic beauty and food. Tuscany is home to some of Italy's most recognisable tourist attractions including the Tower of Pisa (careful it doesn't fall on you) and the statue of David, carved by Michelangelo which can be found in Florence.
A trip to the small town of Vinci, a mere 45 kilometres from Florence brings you to Leonardo da Vinci Museum. Probably the most famous Tuscan of them all, Da Vinci's Museum is filled with many of his works (including his inventions) and has an excellent library as well.
Amalfi Coast
Set in the south-west Campania region of the country, the Amalfi coast is the perfect stretch to explore at your own leisure. This area of Italy is filled with spectacular views, cliff top fishing villages and incredible beauty. The lure of the Mediterranean is strong here but expect to find a more rural feel as the people of the region depend on the sea for their livelihoods.
Nearby attractions include the ruins of Pompeii, Mount Vesuvius, the beautiful town of Sorrento as well as the multitude of small fishing villages in the region, each with their own unique charm, traditional food and excellent wine!
Cheaperthancars and Cheaperthanhotels offer great deals for both car rental and accommodation. This saves you money that can then be used to make your holiday even more special!
Your Cheaperthancars Team
Italy Driving Rules and Tips
Before hitting the road in Italy, one must know the ins and outs of all the matters pertaining to driving on the beautiful yet sometimes crazy Italian roads. If you equip yourself with such knowledge now you'll be sure to have a fun and enjoyable experience when you're there. Why not follow this simple guide, complete with facts and figures to keep yourself safe:
Documentation
Before you rent or take a car to Italy, you will need to know what documents you are legally required to have on your person when in control of a vehicle. You will need to carry:
Driver's licence or IDP
Car insurance documents
Photographic proof of ID
Ownership or permission to drive the vehicle
Age Restrictions
The minimum age for driving in this country is eighteen (18) years.
Children of four (4) years or under must be seated in a standard regulation safety seat.
Children under twelve (12) years of age must be seated in the back with a fastened seatbelt.
Driving Rules, Laws and Regulations
You drive on the right hand side of the road
Keep right and overtake on the left
Overtaking is prohibited at bends, at the top of a hill, places of restricted visibility and intersections
Always carry license while driving
Should obey traffic signs
On the autostrada (expressway), you must drive with your lights on
Give priority to pedestrians
Keep lights on while driving on dual carriageways and other roads during reduced visibility
Speed Limits and Fines
Under normal road conditions the following speed limits apply at all times:
130km/h (80mph) on expressways.
110km/h (68mph) on highways.
90km/h (55mph) on roads outside cities/built-up areas.
50km/h (31mph) on roads in cities/built-up area.
Failing to adhere to these speed limits will incur fines that you will have to either pay within 60 days or immediately, depending on the situation, but whatever the case, you'll have no choice but to pay.
Drunk Driving
Blood Alcohol Content (BAC) of 0.05mg/100ml is the legal blood-alcohol limit in Italy, but 0mg for those who have been driving less than three years. Police in Italy may carry out random alcohol tests on drivers. Failing a blood-alcohol test has serious consequences. The vehicle will be seized, the driver will be fined and have their licence confiscated, and in more serious cases, the driver may also be imprisoned.
Parking
Blue road signs indicate paid parking zones, which provide some hours of free parking every day and on Sundays, this all depends on the area. Blue stripes indicate limited parking and there will be a ticket machine.
If a vehicle is parked on a pavement it will be clamped. Freeing your vehicle will involve a fine. If the vehicle is obstructing traffic then it will be towed away, which will also involve a fine to release it.
The international sticker for disabled parking can be used in specially marked zones, indicated by yellow lines and the yellow wheelchair symbol.
A final note is that all of these rules apply to everyone without exception. Keep this in mind while driving and you'll be sure to enjoy your time spent traveling on the Italian roads, be it in the city or countryside.
KNOW MORE ABOUT US
Who Are We.
You can search and compare the latest cheap rental car hire rates cheaper than what you can pay directly. For top brands you can pay less ! Rates are fully inclusive or as described ! No credit card fees and free cancellations* in many instances. What you see is what you get. When comparing check all the extra's put on by other operators. We make it easy for you – we just give you the best value with cheap car rental deals including the best brands, and latest car models, with more car rental pick up location depots, than anyone else around the world. Over 30,000 pick- up points and depots Worldwide.
Cheaper Than Cars
Our Advantages
Compare
Brands
Compare 800+ companies
Low Price
Guarantee
Top Brands - Big Savings
Lots of Pickup
Locations
30,000+ Locations Worldwide
WHERE AND WITH WHO WE OPERATE
Locations, Airports & Companies
AIRPORTS
A
B
C
D
&nbsp
E
F
G
H
&nbsp
I
&nbsp
J
&nbsp
K
&nbsp
L
M
N
O
P
Q
&nbsp
R
S
T
U
&nbsp
V
W
&nbsp
X
&nbsp
Y
&nbsp
Z
&nbsp