Cheaper Than Cars
Trust
9.3 / 10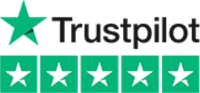 Popular Cars in Milan
Address: Milan - Central Train Station - Via Vittor Pisani 7, Milan, 20124. To check for other local car rental hire depot locations in Milan, select search above.
Going off road or to some out of the way place? Why not have an adventure with a 4x4 or SUV. Here are some examples to compare prices:
BMW X5


5 6

5
Volkswagen Tiguan 4WD


5 4

5
Dacia Duster


5 4

5
Audi Q3


5 3

5
Nissan Qashqai


5 4

5
Renault Kadjar


5 3

5
Fiat 500X


5 3

5
Jeep Compass


5 4

5
Jeep Renegade


5 2

5
BMW X1


5 4

5
Land Rover Discovery


5 6

5
Are you driving with a large group? See our wide range of 7, 9 and 12-seat people carriers (MPV's) van's and minivans. Here are some examples to compare prices:
Mercedes Vito Traveliner


9 4

5
Renault Espace


7 2

5
Fiat Ducato


9 4

5
Ford Galaxy


7 2

5
Volkswagen Caravelle


7 2

5
Renault Trafic


9 4

5
Opel Vivaro


9 4

5
Mercedes Vito


9 4

5
Citroen C4 Grand Picasso


7 1

5
Fiat Talento


7 2

5
Peugeot 5008


7 2

5
Citroen Jumpy Spacetourer


9 4

5
Small cars that are easy to park, economy size is ideal for driving in those busy city streets. Here are some examples to compare prices:
Volkswagen Polo


5 2

5
Toyota Yaris


5 2

5
Lancia Ypsilon


4 2

5
Ford Fiesta


5 2

5
Renault Clio


5 2

5
Citroen C3 Aircross


5 2

5
Citroen C3


5 2

5
Fiat Panda


4 2

5
Toyota Yaris Hybrid


5 2

5
Kia Rio


5 2

5
Kia Picanto


4 2

5
Opel Corsa


5 2

5
Standard cars are comfortable and big – great for family trips and longer-distance travelling. Here are some examples to compare prices:
Audi A4


5 4

4
Mercedes CLA


5 4

4
Volkswagen Passat Estate


5 5

5
Audi A4 Estate


5 5

5
Skoda Octavia Combi


5 5

5
Check out the ideal sports convertible car for you - a great car at a great price. Here are some examples to compare models and prices:
Fiat 500 Convertible


4 1

2
Mini Cooper Convertible


4 2

2
Why not drive around your destination in comfort and luxury – in a luxury executive car. Here are some examples to compare prices and various models:
Mercedes E Class


5 4

4
BMW 5 Series


5 4

4
Note: These are indicative examples only. For accurate car comparisons and prices, enter your dates into the search above.
Milan Driving Ideas Guide
Style is the word that comes to mind when visiting Milan, the locals seem to have this innate quality in spades. Milan is an international capital of design and fashion and is the place to go to shop (Italian designers are known for their impeccable tailoring), and to dine on the best of Italian cuisine.
While in Milan, make your way to Leonardo da Vinci's famous mural, The Last Supper, or the Teatro alla Scala, the grand 2800 seat theatre, the Duomo, the opulent Gothic cathedral, and the Parco Sempione, if you need a little bit of greenery.
While Milan is a splendid place for a trip, don't discard the surrounding towns which have much to offer as well.
Milan to Parma:
1 hour 24 to Parma (124 km)
Yes, you guessed it Parma is home to parma ham and parmesan cheese, to delicacies that Italian chefs would be at a loss without.  Stroll through cobbled streets to find markets and café's built in the Art Nouveau style to lunch on these and other culinary delights topped off with the local Sangiovese wine. The cost of a meal at an inexpensive restaurant will cost you the same as a bottle of midrange wine, if you choose to spoil yourself with a three course meal, you're looking at twice that amount.
Nothing processes a large lunch better than a walk, so once you've had your fill, head down to the many historic sights, including the bapistry and cathedral which is known for incorporating the Romanesque and Gothic architecture, which is very unusual.
The town of Parma also produced Giovanni Verdi and Lamborghinis, as if parma ham wasn't enough of a contribution to the world.
Milan to Lake Maggiore:
1 hour 39 to Lake Maggiore (105 km)
Travel northwest from Milan and you'll find yourself on the magnificent Lake Maggiore, the second largest lake in Italy. Located on the southern side of the Alps and surrounded by the Mediterranean vegetation that the mild climate of the area produces, Lake Maggiore is a spot for budding photographers if ever there was one. Fans of Ernest Hemingway might remember that in his novel, A Farewell to Arms, the two lovers were forced to row across the vast Lake Maggiore in order to escape the Italian Carabinieri.
But if you feel that a day trip to Parma, Lake Maggiore or any of the other magical towns around Milan (including Lake Como where George Clooney lives), why not book accommodation with us when you book one of our rental cars? Our ethos for accommodation is the same as for our car rentals, we want you to spend less on the vehicles and accommodation we have to offer and more on exploring the surrounding towns, or enjoying Milan, or however you choose to spend the money you save on a good deal.
Be sure to check out our specials as well, such as our savings of up to 25% off for stays of 5 days or longer at one of our well priced hotels and accommodation. We also understand that when travelling, plans can change spontaneously which is why, under certain conditions, we don't charge for cancellations. With over 30,000 pick up locations, we'll be able to reserve a car for you at a company around Milan, for your convenience.
KNOW MORE ABOUT US
What We Do
We help Australian's travelling here and overseas get the very best deals on car rental hire in Australia. And not just Australia, but also across the region to New Zealand, the Pacific and internationally to Europe, Asia, Canada, USA, South America and much more.
Here, you can search and compare the latest cheap rental car hire rates cheaper than what you can pay directly. For top brands you can pay less ! Rates are fully inclusive or as described ! No credit card fees and free cancellations* in many instances. What you see is what you get. When comparing check all the extra's put on by other operators. We make it easy for you – we just give you the best value with cheap car rental deals including the best brands, and latest car models, with more car rental pick up location depots, than anyone else around the world. So now Australian's can choose from over 30,000 pick- up points and depots Worldwide and of course, in Australia.
Cheaper Than Cars
Our Advantages
Compare
Brands
Compare 800+ companies
Low Price
Guarantee
Top Brands - Big Savings
Lots of Pickup
Locations
30,000+ Locations Worldwide