Cheaper Than Cars
Trust
9.3 / 10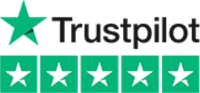 THE URBAN SPEED LIMIT IS
50 kph
|
31.1 mph
THE RURAL SPEED LIMIT IS
80 kph
|
49.7 mph
THE MOTORWAY SPEED LIMIT IS
110 kph
|
68.4 mph
THE FUEL PRICE IS
SEE PRICES
THE ROAD DRIVING SIDE IS THE
Left
THE MINIMUM DRIVING AGE IS
18 years of age
21 years of age to RENT
EMERGENCY SERVICE NUMBERS
199
DOCUMENT
License
IDP
Passport
Insurance
Registration
Jamaica Driving Ideas Guide
Jamaica is the fifth largest island in the Caribbean and covers an area of roughly 4,240 square miles.
Montego Bay is a very popular destination on the island. "MoBay" as it is known to the locals is one of Jamaica's prime holiday destinations. Many cruise ships also dock in the harbour, and this leads to an influx of tourists, especially during the summer season. There is so much more to the island with a number of other beautiful attractions scattered throughout. So grab your car rental vehicle and head out into the countryside to find those hidden gems in the Jamaican Landscape.
Montego Bay to Kingston
2 hours 20 min (180 km) (112 miles) via A1
Kingston is the capital of the island. It is considered the cultural centre of the country and is divided into two distinct districts, "uptown" and "downtown". Of course, the "uptown" area is where most of the tourist attractions can be found, although many other excellent activities and places of interest are dotted throughout the city.
Places of interest include the Bob Marley Museum, the National Gallery of Jamaica, the famous pirate city of Port Royal and both the Hope zoo and botanical gardens. Of course, the city has many famous beaches including those at Hellshire and Lime Cay.
Kingston accommodation is mostly found in the form of guest houses throughout the city. These are relatively inexpensive although for a more luxurious options you could consider a local resort or hotel, especially if you intend to extend your stay. Other choices include self-catering cottages or lodges.
Kingston to Negril
3 hours 10 mins (241 km) (150,6 miles) via A2
Negril is famous for both incredible white, sandy beaches that stretch on for 7 miles as well as its crystal clear, almost lukewarm sea water. The sea itself is almost always calm, making it the perfect place for a relaxing swim or snorkelling expedition.
The city is also home to Rick's Café, rated in the top 10 bars in the world. Not only is the café set in a stunning location atop a cliff, but courageous patrons often jump off the cliff into the clear waters below! Negril sunsets are world renowned and are best watched while sitting in a glass bottomed boat on the Caribbean Sea. Other activities include numerous water sports, a tour of the Appleton Rum Estate and tourists markets selling local exotics. Be sure to try some local Jamaican cuisine at one of the many restaurants found in the city.
Kingston to Ocho Rios
1 hour  (76km) (54 miles) via Highway 2000
"Ochi" as the locals know it is the third largest city in Jamaica. It is filled with resorts and another favourite anchoring point for cruise ships entering the Caribbean. James Bond creator, Ian Fleming once lived in the area, and the aptly named James Bond Beach is an attractive place to visit. Of course, much like the rest of Jamaica, the beaches of Ocho Rios have numerous activities for the adventurous.
Ocho Rios, however, has many hidden attractions that offer something different. Every wanted to swim with dolphins, well you can at Dolphin Cove, although not for free. A trip to climb the waterfall at Dunn's River is a must. These 900 feet falls are easily conquered when part of a human chain climbing them. For the very adventurous, a white water rafting experience awaits outside town on the White River.
KNOW MORE ABOUT US
Who Are We.
You can search and compare the latest cheap rental car hire rates cheaper than what you can pay directly. For top brands you can pay less ! Rates are fully inclusive or as described ! No credit card fees and free cancellations* in many instances. What you see is what you get. When comparing check all the extra's put on by other operators. We make it easy for you – we just give you the best value with cheap car rental deals including the best brands, and latest car models, with more car rental pick up location depots, than anyone else around the world. Over 30,000 pick- up points and depots Worldwide.
Cheaper Than Cars
Our Advantages
Compare
Brands
Compare 800+ companies
Low Price
Guarantee
Top Brands - Big Savings
Lots of Pickup
Locations
30,000+ Locations Worldwide
WHERE AND WITH WHO WE OPERATE
Locations, Airports & Companies
LOCATIONS