Cheaper Than Cars
Trust
9.3 / 10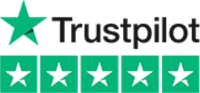 Lithuanian Driving Ideas Guide
Quirky and vibrant, Lithuania (Lietuva) is one of Europe's best-kept secrets and holds many surprises. Inland, lush forests watch over lakes amongst the pine trees, and coastal wetlands.
Lithuania is justly proud of its unfailing treasures of folklore, with countryside tourism becoming extremely popular in recent years. The main ethnographic regions still differ by dialects, ways of life, behaviour styles and cuisine. It is great fun to attend the folk craft fairs organised during the many festivals.
Fancy exploring this diverse country by car?  The condition of roads is good, and on your way you will find many cafés and restaurants, as well as fuel stations.
Head for the Baltic Coast - Vilnius via Kaunas and Siauliai to Klaipeda
The capital, Vilnius, is a relatively small city and many of its main sights can be reached on foot.  It boasts one of the largest Old Towns in Europe. Vilnius is a mecca for artists, with mysterious courtyards, worn cobbled streets and crumbling corners, overshadowed by baroque beauty beyond belief. The Old Town has an abundance of cafés, souvenir shops and fancy boutiques.
The 100km drive from Vilnius to Kaunas, the second largest city in Lithuania, has plenty to see along the way. Kaunas is situated on the banks of the Nemunas River and has a compact Old Town, a crazy collection of artistic and educational museums, and a rich history of its own. But it is also known as an uninhibited, freewheeling party place. Its sizeable student population provides it with plenty of vibrant, youthful energy giving it that extra bit of spice.
From Kaunas, the 200km drive to Klaipeda takes you through stunning scenery along the way.  En route, do stop at the odd Hill of Crosses near the town of Siauliai.
Klaipeda, Lithuania's gateway to the Baltic Sea, is a historic seaport and resort town.  Spend a few hours and you'll be justly rewarded.  The Old Town of Klaipeda has a wonderful theatre square with numerous old streets and buildings. The Danė River flows across the city centre, cutting the city into two distinct parts, offering relaxing spots along its banks.
Day trips from Klaipeda, including Nida, the place of wandering dunes
The country's majestic Baltic coastline is home to a unique stretch of white sand known as the Curonian Spit - an island about 0.3 - 2.8 km wide and 100 km long, separating the Courland Lagoon from the Baltic Sea. It has been a famous summer destination for centuries and can be reached by ferry.
The Curonian Split stretches for over 50kms connecting the settlements of Juodkrante, Preila, Pervalka and Nida. Here you will find the unique Neringa resort, the 'Hill of Witches' near Juodkrante and Nida, which is furthest at about 50km from Klaipedia.
The small Nida pier is home to a number of boats for rent on an hourly basis, or offer tourist trips. Lots of small colourful wooden houses are dotted around the main village, surrounded by forest, water and the "Great Dune'.
This famous dune, on the outskirts of Nida, buried 14 villages underneath its wandering weight before reforestation managed to control it. Climbing the great dune sounds much harder than it is. Depending on your fitness level, you can climb up the wooden stairs and come back through the forest, or vice versa.  Alternatively, the dune is also accessible by car or by one of the many bikes available for rent, although the road takes a huge detour. Make sure you capture the epic moment on top of the dune! And before leaving Nida, stop at one of its many restaurants for a traditional beetroot soup with potato dumplings.
Get more out of your visit to Lithuania with our help.  For the best deals and choices for rental cars and accommodation you need not look further than Cheaperthancars and Cheaperthanhotels. We really do believe that the less you spend on these things, the more you can do when you get there.
Your Cheaperthancars Team
KNOW MORE ABOUT US
Who Are We.
You can search and compare the latest cheap rental car hire rates cheaper than what you can pay directly. For top brands you can pay less ! Rates are fully inclusive or as described ! No credit card fees and free cancellations* in many instances. What you see is what you get. When comparing check all the extra's put on by other operators. We make it easy for you – we just give you the best value with cheap car rental deals including the best brands, and latest car models, with more car rental pick up location depots, than anyone else around the world. Over 30,000 pick- up points and depots Worldwide.
Cheaper Than Cars
Our Advantages
Compare
Brands
Compare 800+ companies
Low Price
Guarantee
Top Brands - Big Savings
Lots of Pickup
Locations
30,000+ Locations Worldwide
WHERE AND WITH WHO WE OPERATE
Locations, Airports & Companies