Cheaper Than Cars
Trust
9.3 / 10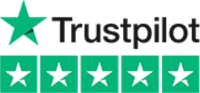 THE URBAN SPEED LIMIT IS
50 kph
|
31.1 mph
THE RURAL SPEED LIMIT IS
60 kph
|
37.3 mph
THE MOTORWAY SPEED LIMIT IS
Variable
THE FUEL PRICE IS
SEE PRICES
THE ROAD DRIVING SIDE IS THE
Left
THE MINIMUM DRIVING AGE IS
18 years of age
23 years of age to RENT
EMERGENCY SERVICE NUMBERS
112
DOCUMENT
License
IDP
Passport
Insurance
Registration
Malta Driving Ideas Guide
The Maltese archipelago lies virtually at the centre of the Mediterranean with around 300 days a year sunshine. Boasting beautiful beaches, a thriving nightlife and 7,000 years of intriguing history that include megaliths and medieval dungeons, Malta is an exciting, affordable destination.
Malta is the largest of the 3 islands, with Gozo being a lot smaller and more rural, and the largely uninhabited Comino with picture-perfect beaches and one hotel.
The countryside is dotted with medieval towers, wayside chapels and the oldest known human structures in the world. The Maltese Islands also attract a large percentage of water-sports fans and sun seekers.  Just the place for adventure-seeking visitors on a budget.
Rent a car and find the hidden spots
Even though Malta and Gozo are small, renting a car is the recommended way to explore the Islands.  Public transport is readily available, but can be cumbersome and expensive.
Since Malta is an island of seaside resorts such as St Paul's Bay, you can walk the seafronts stopping to pose for that poster-perfect photo. You'll also find some great night-life with plenty of stylish restaurants, bars, and a youthful crowd at locations such as St. Julian's and Paceville. A winding coastal road connects the southern towns with the northern parts and the ferry going to Gozo - a 30km stretch of road that can take many hours to explore.
During February you'll also be able to enjoy the fireworks, masked balls and all-night parties that make up Malta's Carnival - a tradition that's been running for five centuries. Maltese just love their festivals!
For a theme park with a difference, head to Anchor Bay to explore the charming Popeye Village which was the set for the Robin Williams film in 1980. And on the way there, you can make a small detour to see the ancient fortified city of Rabat and Mdina.
While on your way, make sure to try the local pies called 'pastizzi', to be found in every Maltese village and town. Served hot, these are delicious.
Entertainment on the whole is not expensive, but if you intend visiting several heritage sites, remember to get a cheaper Multipass obtainable from any of the sites.
Valetta, well-preserved 16th century city
Valetta, Malta Island's capital, has a waterfront city skyline to rival that of Venice. Arguably the best preserved city of its kind in the world, this remarkable 16th century creation of the Knights of St John is also a Unesco World Heritage city.
The capital today is still one of the most concentrated historic areas in the world. Valetta has not experienced urban sprawl and is therefore a gem of a city. The baroque architecture, impressive historical sites, quaint shops and restaurants all make Valletta a fascinating place to explore.
Get hooked on Gozo
Gozo is a 20 minute ferry trip from Malta.  The ferry terminals are in Circewwa in northern Malta and Mgarr in south Gozo.  You simply drive up to the terminal, pay for your ticket and drive onto the ferry.
The charm of the island makes itself apparent as soon as you arrive.  The best part about Gozo is the food, beaches, diving, snorkeling, water-sports, hiking and cycling — all very affordable or free.  From the Blue Hole and Azure window in the East to the bustling tourist town of Marsalforn in the north-west, you will love the air of tranquility even in the busy market street of its capital, Victoria, and in the harbours when the day's catch comes in.
The magical islands of Malta will capture your imagination and will leave you with a lifetime of memories to share.
For a totally different adventure with a historical flavour, Malta should be your next value-for-money destination. To top that, the best deals in car rentals and accommodation is now available from Cheaperthancars and Cheaperthanhotels.
Your Cheaperthancars Team
KNOW MORE ABOUT US
Who Are We.
You can search and compare the latest cheap rental car hire rates cheaper than what you can pay directly. For top brands you can pay less ! Rates are fully inclusive or as described ! No credit card fees and free cancellations* in many instances. What you see is what you get. When comparing check all the extra's put on by other operators. We make it easy for you – we just give you the best value with cheap car rental deals including the best brands, and latest car models, with more car rental pick up location depots, than anyone else around the world. Over 30,000 pick- up points and depots Worldwide.
Cheaper Than Cars
Our Advantages
Compare
Brands
Compare 800+ companies
Low Price
Guarantee
Top Brands - Big Savings
Lots of Pickup
Locations
30,000+ Locations Worldwide
WHERE AND WITH WHO WE OPERATE
Locations, Airports & Companies
AIRPORTS