Cheaper Than Cars
Trust
9.3 / 10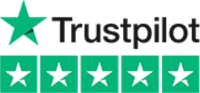 THE URBAN SPEED LIMIT IS
30 kph
|
18.6 mph
THE RURAL SPEED LIMIT IS
90 kph
|
55.9 mph
THE MOTORWAY SPEED LIMIT IS
100 kph
|
62.1 mph
THE FUEL PRICE IS
SEE PRICES
THE ROAD DRIVING SIDE IS THE
Right
THE MINIMUM DRIVING AGE IS
18 years of age
23 years of age to RENT
EMERGENCY SERVICE NUMBERS
911/066
DOCUMENT
License
IDP
Passport
Insurance
Registration
Mexico Driving Ideas Guide
With its lengthy coastlines along the Gulf of Mexico, Caribbean Sea and the Pacific Ocean, Mexico offers a varying playground for tourists. Rich in both history and culture as well as a gastronome's delight, Mexico is a popular tourist attraction for visitors around the world.
Popular attractions include the capital Mexico City, the beaches of Cancun, Riviera Maya and Cozumel, the resort at Puerto Vallarta, Guadalajara (an excellent place to visit for traditional Mexican culture, history and museums) and central Mexico, home of various Mayan pyramids.
Although some areas of Mexico are considered dangerous for tourists, keeping to the populated regions should not cause any concerns. Rental car hire is available at many of these locations, allowing for the exploration at your own pace.
Cozumel
The island of Cozumel, just off the Yucatan peninsula is well worth a visit. Not only is this one of the most popular destinations in Mexico. renowned for its scuba diving, but the scenic drive around the highway surrounding the island is acknowledged as one of the most beautiful in the world.
The highway itself runs very close to the golden sands of the numerous beaches on the island, with the ocean waves lapping a mere hundred metres away.
Accommodation in Cozumel is varied but mostly includes hotels and resort accommodation although lodges can be found on the island.
Cancun to Merida
3 hours 7 mins (303 km) (185 miles) via Mexico 180D
This lengthy trip takes you from the hustle and bustle of tourist orientated Cancun into the interior of the Yucatan Peninsula. Along the way, there are numerous little towns and stops that are well worth the time investigating. Here you can find a traditional Mexican way of life, shop for curios and try local food or tequila!
Merida itself is has a unique colonial charm and is filled with historical attractions including the Plaza Mayor, the Gran Museo museum, Merida Cathedral, Merida Art Museum and many other historical buildings and museums.
Merida to Uxmal
1 hour (84 km) (52 miles) via Mexico 261
Once in Merida, a trip to the ruins at Uxmal are a must. This famous Mayan pyramid complex, a UNESCO World Heritage Site dates back to around 600 AD.
Noteworthy attractions in the ruins include the Pyramid of the Soothsayer, which is over 35m tall, Temple 1, which has its date of origin chiselled into a door lintel (569 AD), the Queen of Uxmal sculpture as well as the Uxmal museum.
Cheaperthancars and Cheaperthanhotels are the leaders in providing cheap rental car options as well as budget accommodation. We help you to enjoy your vacation by ensuring your hotel bookings and car rentals are the cheapest available, putting money right back into your pocket!
Your Cheaperthancars Team
Mexico Driving Rules and Tips
Driving in Mexico may be something drivers are wary of; however once you are aware of the general rules and regulations, then driving in this beautiful part of the world is certainly something to be enjoyed.
However, it is important to note that certain parts of the country should be avoided, especially during darkness hours, so be sure to heed any travel advice before you leave, and to monitor the situation whilst you're away.
Let's look at the specifics.
Documentation
If you have a valid driving license or international license, then you are able to drive in Mexico. If your license isn't in English then obtain a translation called International Driver Permit (IDP). You should carry your license at all times. You should also carry a proof of car ownership with you at all times. If you are renting a car, it is advised to purchase car insurance.
Age restrictions
The legal driving age is 18, and this applies to both natives and foreign drivers.
Driving Rules
Avoid driving at night and stick to the main roads if alone
Follow speed limits
Always wear seatbelts
Except hands-free system, mobile phones should not be used
Drive on the right hand side of the road
Keep to the right except when passing
Always use indicator while turning
Always carry license while driving
Speed limits
Mexico has both high speed and low speed roads, however both are policed by speed limits. Autopistas are a divided high speed road with restricted access, with four or more lanes, and supercarreteras are two lane roads. Low speed roads with open access, will display particular limits for that area, and be sure to adhere to any changes to the limit. The normal speed limits on Mexico roads are as follows:
The maximum speed on divided high speed roads is 110km/h (68mph).
The maximum speed on low speed roads with open access is 100km/h (62mph).
Drunk driving
Drunk driving is illegal in Mexico and the Blood Alcohol Content (BAC) is 0.08mg/per 100ml. Police are very keen on this and will take a very dim view, including imprisonment or fines if caught.
Parking
While parking in residential areas, do it safely and do not cause obstruction. When parking in town or city centres, park in designated spots that will often be metered. If you see a sign with an E in a red circle with a line though it, do not park there. If caught, your car could be impounded.
Once you know the Mexican rules, driving around this large, diverse and colourful country isn't a difficult task. Simply use your common sense and heed travel advice, to truly enjoy everything Mexico has to offer.
KNOW MORE ABOUT US
Who Are We.
You can search and compare the latest cheap rental car hire rates cheaper than what you can pay directly. For top brands you can pay less ! Rates are fully inclusive or as described ! No credit card fees and free cancellations* in many instances. What you see is what you get. When comparing check all the extra's put on by other operators. We make it easy for you – we just give you the best value with cheap car rental deals including the best brands, and latest car models, with more car rental pick up location depots, than anyone else around the world. Over 30,000 pick- up points and depots Worldwide.
Cheaper Than Cars
Our Advantages
Compare
Brands
Compare 800+ companies
Low Price
Guarantee
Top Brands - Big Savings
Lots of Pickup
Locations
30,000+ Locations Worldwide
WHERE AND WITH WHO WE OPERATE
Locations, Airports & Companies
AIRPORTS