Cheaper Than Cars
Trust
9.3 / 10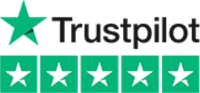 Namibia Driving Rules and Tips
Namibia is a widespread country. However, cars are used more often than planes in getting around to different areas, though you can also take minibuses or trains. Away from the main roads many visitors to Namibia opt for  4x4.  Nonetheless, the guide below will help you become acquainted with the driving laws in Namibia if you want to explore by any vehicle.
Documentation
You will need the following documents when driving in Namibia:
A valid driver's license from your country.
International Driver's Permit, particularly if your license isn't in English. Purchase it in your home country.
Official photo ID (passport).
Proof of Insurance if driving a rented car. Call to make sure you are covered.
Car Insurance Certificate: If you are crossing into Namibia in your car, you can get one at the border (free).
Ownership papers for the car you are driving or a letter from the owner.
Age Restrictions
You must be 23 to rent a car (with a year of experience), though the legal age to drive is 18.
Driving Rules, Laws, and Regulations
Drive on the left hand side of the road; pass on the right.
Road signs are similar to most European systems.
Everyone in the car must wear a seatbelt.
Use a hands-free set if you want to talk on your cellphone.
Gas stations generally only accept cash. Fill up when you can, as gas stations can be infrequent and fuel shortages do happen.
Main roads will be paved, while some other roads will be gravel. A few roads will be dirt. Be aware that you may not be able to do the speed limit on dirt or gravel roads. On a gravel road, you can flip the car if you have to swerve to avoid livestock or take a curve too fast.
Don't overestimate how much you can drive in a day; most likely, you won't be able to drive as far as you think you can due to road conditions.
Rain can cause flooding on some roads.
Be ready for abundant wildlife on the roads.
You will run into toll roads.
Don't follow other cars too closely on gravel roads, as your car can be damaged.
Pay attention to your engine's temperature, as it can overheat.
Speed Limits and Fines
Speed limits will be posted in kilometers per hour. Generally, they are as follows:
60-80 km/h (37-50 mph) on Urban roads
120 km/h (75 mph) on Paved freeways
100 km/h (62 mph) on Gravel freeways
Fines range from about 500 Namibian dollars to 3,500 Namibian dollars, depending on how fast you are going and in what speed zone. Cameras and radar are both used to catch speeders.
Drunk Driving
The legal Blood Alcohol Content (BAC) limit in Namibia is 0.05g/100ml. Police can set up roadblocks to check for drunk drivers. You can face hefty fines or even significant prison time for driving above the legal limit. Remember, 0.05 is the equivalent of about one drink an hour.
Parking
Don't park in zones marked with red and white.
You can only park for a little bit in yellow and white zones.
Motorcycle parking is marked with diagonal white lines.
You can be fined or your car can be clamped if you are parked too long in the wrong spot.
Traffic isn't a huge problem in Namibia, so you'll likely have more trouble with livestock than with cars. In rural areas, in fact, it may be several hours before you see another car, human being, or gas station. Always be prepared with enough gas and water when traveling long distances.
KNOW MORE ABOUT US
Who Are We.
You can search and compare the latest cheap rental car hire rates cheaper than what you can pay directly. For top brands you can pay less ! Rates are fully inclusive or as described ! No credit card fees and free cancellations* in many instances. What you see is what you get. When comparing check all the extra's put on by other operators. We make it easy for you – we just give you the best value with cheap car rental deals including the best brands, and latest car models, with more car rental pick up location depots, than anyone else around the world. Over 30,000 pick- up points and depots Worldwide.
Cheaper Than Cars
Our Advantages
Compare
Brands
Compare 800+ companies
Low Price
Guarantee
Top Brands - Big Savings
Lots of Pickup
Locations
30,000+ Locations Worldwide
WHERE AND WITH WHO WE OPERATE
Locations, Airports & Companies