Cheaper Than Cars
Trust
9.3 / 10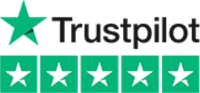 THE URBAN SPEED LIMIT IS
50 kph
|
31.1 mph
THE RURAL SPEED LIMIT IS
80 kph
|
49.7 mph
THE MOTORWAY SPEED LIMIT IS
130 kph
|
80.8 mph
THE ROAD DRIVING SIDE IS THE
Right
THE MINIMUM DRIVING AGE IS
18 years of age
19 years of age to RENT
EMERGENCY SERVICE NUMBERS
112
DOCUMENT
License
IDP
Passport
Insurance
Registration
Netherlands Driving Ideas Guide
With over 16 million people, on an area of just over 41,000km², the Netherlands is a densely populated country with its gorgeous capital, Amsterdam, being just one of many interesting cities.
Once a great naval power, this small nation boasts a wealth of cultural heritage and is famous for its painters, windmills, clogs, flowers and low-lying lands. Its well-preserved highly cosmopolitan character, welcoming attitude to travelers and many sights, make it a unique destination to discover.
It is possible to travel through the Netherlands on a limited budget, allowing you to fully experience a wide variety of activities and authentic Dutch cuisine, with maximum enjoyment and minimal cost.
The compact nature of the country makes it very easy to get around by road, and renting a car is still the best way to explore it. The motorways are free to use and the secondary roads take you past pretty villages and the beautiful countryside. Watch out for cyclists tough. They have right of way at all times!
Explore Amsterdam and Haarlem  - a short drive can last a long time!
Amsterdam, the capital, offers enough sightseeing attractions in its city limits to keep you busy for days. A tour boat will take you along canals for views of towering 17th-century canal houses and churches. Alternatively, act like a local and hop on a bicycle. The combination of laid-back establishments, vibrant nightlife and sobering history, gives Amsterdam its charged personality.
The medieval city of Haarlem, just 20 minutes' drive from Amsterdam Central Station, is a sightseer's paradise and is also known as the country's best shopping destination. At the heart of Haarlem is the famous Grote Markt (Big Market).  Hosting regular festivals, concerts and markets, the Grote Markt is the hub of daily life in Haarlem.  Go there on a Saturday when the finest street market in the country rolls out its wares.
Cruising the countryside is fun
To experience the rural side of the country you have to drive through the smaller towns and villages.  On the way you can drop in at Utrecht, the university town with a history that dates back to Roman times, but with lots of action all year.
Make time to stop at some of the numerous smaller towns.  Lisse hosts the Keukenhof Gardens - the most famous flower festival in the world. Delft and Arcen are adorable towns with fantastic restaurants and bakeries - perfect for a stopover on the way.
Why not plan to attend one of the country's distinctive events to experience lively authentic Dutch culture. Carnival season in February is when Maastricht has some of the country's rowdiest parties, and in March has a Jam in the 'Dam festival for rock-music enthusiasts, featuring bands from all over the world.
Catch the flowers and windmills
You don't have to travel far outside Amsterdam to see flat flower fields and towering windmills that makes the countryside stand out in Europe. Take a 40 km drive along the Flower Route (Bloemen Route or Bollenstreek Route), which departs from Haarlem and ends in Leiden, taking you to the densest concentration of flower fields. From May throughout the summer, the landscape will treat you to miles of flowers, and posing with the tulips is a must-have photo. Be sure to roll down your windows to breathe in the scent of fragrant lilies.
Zaanse Schans - just north of Amsterdam - is the historic windmill town.  Once packed with more than 1,000 windmills, it is now an open-air museum that hosts 13 of these historic windmills. Working windmills can be spotted throughout the country.
To have the time of your life in vibrant, colourful Netherlands, go and find the best deals and choices for rental cars and accommodation on Cheaperthancars and Cheaperthanhotels. We really do believe that the less you spend on your rental cars and accommodation the more you can afford to do when you get there.
Your Cheaperthancars Team
The Netherlands Driving Rules and Tips
The Netherlands is a great place to explore by car, especially those parts not connected by public transport. But before journeying off onto the Dutch roads to admire the spectacular countryside, you will have to have a half-way decent knowledge of what it's like to drive there. Here are some vital bits of information before setting off:
Documentation
When driving in The Netherlands, it's obligatory to carry:
A valid driving licence (with photo or IDP)
The vehicle registration document
All insurance documents pertaining to the vehicle, including car rental
Age Restrictions
You must be at least eighteen (18) years old to drive
Children under twelve (12) years old are prohibited to sit in the front
Children up to five (5) years old must be sat securely in an age-appropriate seat
Children under 1.35 metres must be placed in a child seat
Driving Rules, Laws and Regulations
You must drive on the right hand side and overtake on the left
Right of way is given to buses pulling out
All traffic coming from the right has right of way (including bicycles)
Be aware of cyclists who are allowed to ride abreast
Trams have priority except at major junctions
Pedestrians at a crossing have right of way
Vehicles with sirens or flashing lights always have priority
Basically, trams, buses and cyclists have priority
Speed Limits and Fines
The following speed limits must be adhered to at all times, unless otherwise indicated:
50km/hour (31mph) in the city and/or built up areas
80km/hour (50mph) on regional roads
100km/hour (62mph) on national roads
130km/hour (81mph) on expressways
Speed limits can vary throughout the Netherlands, especially on the expressways, so the best thing to do is make sure you always check the signposts on every road. Lower speeds might also apply in some speed zones.
Drunk Driving
In the Netherlands, the Blood Alcohol Content (BAC) is 50mg/100ml. For novice drivers (those who are driving for less than five years), the limit is 20mg. Depending on the seriousness of the offence, drunk drivers are usually fined and made to attend a course.
Drivers who are discovered to have more than 130mg will have their licence revoked. This is also applicable to novice drivers with 50mg. Serious offences such as death by drunk driving can mean up to six years imprisonment.
Breath tests can be carried out by the police at any time, and are obligatory. Failure to comply can result in more offences against you, and hence more charges.
Parking
Black and white or yellow curbs mean that parking is prohibited.
Due to the cities, above all Amsterdam, being quite congested, there is a Park and Ride scheme that is in place in most areas. This scheme allows the driver to park their vehicle outside of their desired location and use public transport to get there.
In most urban areas, parking comes at a charge. You will need to pay at a machine by the roadside and display the ticket clearly in the windscreen of your vehicle. Failure to do so will result in a fine and possibly your vehicle being towed away, which will incur extra charges.
Blue zones mean that in order for you to park, you will need to purchase a parking disc. You can get these from police stations, tobacco shops and motor club shops.
KNOW MORE ABOUT US
Who Are We.
You can search and compare the latest cheap rental car hire rates cheaper than what you can pay directly. For top brands you can pay less ! Rates are fully inclusive or as described ! No credit card fees and free cancellations* in many instances. What you see is what you get. When comparing check all the extra's put on by other operators. We make it easy for you – we just give you the best value with cheap car rental deals including the best brands, and latest car models, with more car rental pick up location depots, than anyone else around the world. Over 30,000 pick- up points and depots Worldwide.
Cheaper Than Cars
Our Advantages
Compare
Brands
Compare 800+ companies
Low Price
Guarantee
Top Brands - Big Savings
Lots of Pickup
Locations
30,000+ Locations Worldwide
WHERE AND WITH WHO WE OPERATE
Locations, Airports & Companies
LOCATIONS