LEADING CAR RENTAL BRANDS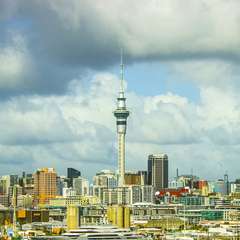 Auckland New Zealand Skyline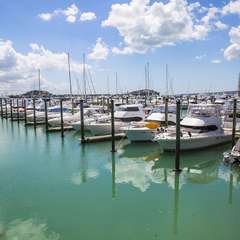 Ferries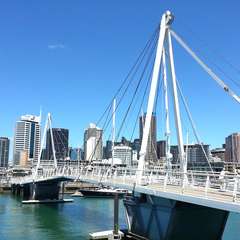 Bridge
Popular Rental Cars in Auckland
Address: Auckland - Downtown - 206 Victoria Street West, Auckland, 1010, Xx. To check for other local car rental hire depot locations in Auckland, select search above.
Going off road or to some out of the way place? Why not have an adventure with a 4x4 or SUV. Here are some examples to compare prices: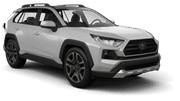 Toyota Rav4


5 3

5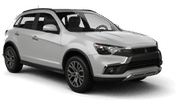 Mitsubishi Outlander


5 3

5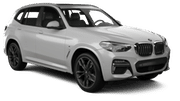 BMW X3


5 5

5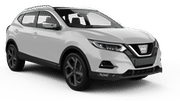 Nissan Qashqai


5 3

5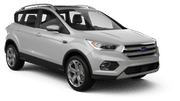 Ford Escape


5 3

5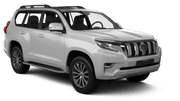 Toyota Prado


5 5

5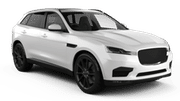 Holden Trax


5 3

5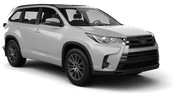 Toyota Highlander


5 5

5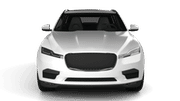 Toyota Rav4 (2015 - 2020)


5 3

5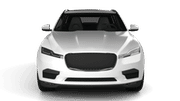 Toyota Highlander (2015 - 2020)


5 6

5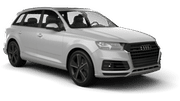 Audi Q7


5 6

5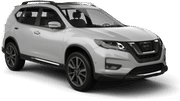 Nissan X-Trail


5 3

5
Are you driving with a large group? See our wide range of 7, 9 and 12-seat people carriers (MPV's) van's and minivans. Here are some examples to compare prices: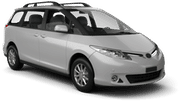 Toyota Previa


7 4

5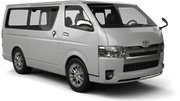 Toyota Commuter


12 6

4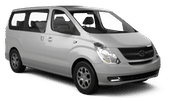 Hyundai iMax


8 3

4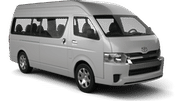 Toyota Hiace


8 2

4
Small cars that are easy to park, economy size is ideal for driving in those busy city streets. Here are some examples to compare prices: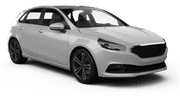 Holden Spark


5 2

3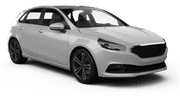 Toyota Yaris


5 2

5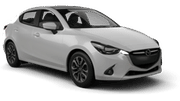 Mazda Demio


5 2

5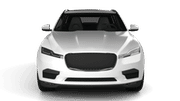 Toyota Yaris (2015 -2020)


5 2

3
Standard cars are comfortable and big – great for family trips and longer-distance travelling. Here are some examples to compare prices: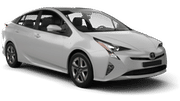 Toyota Prius


5 3

5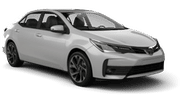 Toyota Corolla


5 4

5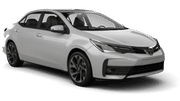 Toyota Allion


5 4

5
Note: These are indicative examples only. For accurate car comparisons and prices, enter your dates into the search above.
Auckland Driving Ideas Guide
Auckland is as big and busy as it gets in New Zealand. Aside from the city sites of the Sky Tower and a sea of skyscrapers, harbour and bustling foreshores, there is a wealth of intriguing places to visit just a short drive away.
So if you have plans to rent a car in Auckland, we suggest that you take some time aside to drive out of this grand metropolis and into the surrounding lands.  You won't be disappointed.
We picked some favourite drives handpicked by the locals.
Tawharanui Regional Park
About 90 kms or just over an hours' drive from Auckland on a narrow peninsula, this coastal regional park has lots to see with native animals, plants and spectacular views across to Kawau Island.
When you arrive expect to see rare bellbirds, kereru and kaka that are becoming plentiful in this area again.
Along the way through Matakana, you might want to plan a stop at one of the cafes as there are no areas to buy food in the park itself.
West Coast Scenic Drive
A three hour round trip from Titirangi to Swanson will take you through the Waitakere Ranges, with some some of the best views of Auckland and its bays. We recommend that if you want to get the most out of this you save it for a clear day.
Along the way you may also see two narrow gauge tramlines called the Rainforest Express and the Waitakere Tramline.
Awhitu Peninsula
Only one and a half hours from the centre of Auckland you will find yourself in a truly rural setting with plenty of beaches, narrow roads and spectacular views alongside the mighty Tasman Sea on the west side, and the calm waters of Manukau on the east side.
When you get there we recommend that you jump out of your rental car and head up to the renovated lighthouse. There are a number of other things to when you get there like visiting the grounds of the historic Brooks Homestead just up the road from Kauritutahi Beach with its wharf. If you're looking for something more relaxing you could just set your picnic out and take in the scenery.
Whatipu
A 40km windy drive from Auckland's CBD will have you on one of the wildest and most deserted beaches on the West Coast.   Along the way, take in the luscious dairy farmland scenery.
When you get there we suggest you walk northwards along the beach to the caves renowned for their incredible acoustics used by bands for performances.
At Cheaperthancars and Cheaperthanhotels we have a large range of deals and discounts on rental cars and accommodation. We believe that when you spend less you really will have more to do with the savings when you get there.
Your Cheaperthancars Team