Cheaper Than Cars
Trust
9.3 / 10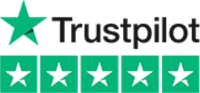 Popular Cars in Hamilton - Airport
Going off road or to some out of the way place? Why not have an adventure with a 4x4 or SUV. Here are some examples to compare prices:
Toyota Highlander


5 5
5
Toyota Rav4


5 3
5
Holden Trax


5 3
5
Are you driving with a large group? See our wide range of 7, 9 and 12-seat people carriers (MPV's) van's and minivans. Here are some examples to compare prices:
Hyundai iMax


8 4
4
Kia Carnival


7 4
5
Small cars that are easy to park, economy size is ideal for driving in those busy city streets. Here are some examples to compare prices:
Toyota Yaris


5 2
3
Standard cars are comfortable and big – great for family trips and longer-distance travelling. Here are some examples to compare prices:
Toyota Corolla Hatch/Sedan


5 4
5
Note: These are indicative examples only. For accurate car comparisons and prices, enter your dates into the search above.
Introduction to Hamilton Airport:
The Hamilton International Airport HLZ  is an airport located 14 kilometres south of the city of Hamilton in the Waikato region, in New Zealand. It is sited at Rukuhia, which was the name of the Royal New Zealand Air Force base on that site during World War II. In the year to 30 June 2011 the airport had 316,000 domestic and 46,000 international passengers.Hamilton is the tenth busiest airport in New Zealand by passenger traffic.
Nearest Fuel / Gas stations:   2 -3 fuel / gas stations
Gull Petrol Station - 82-84 Ohaupo Rd, Melville, Hamilton 3206, New Zealand
BP Connect Glenview - 216 Ohaupo Rd, Glenview, Hamilton 3206, New Zealand
Z Eastside - 116 Grey St, Hamilton East, Hamilton 3216, New Zealand
Caltex Cambridge Diesel Stop - 45 Allwill Dr, Cambridge 3493, New Zealand
Airport Info:
Phone Number: +64 7-848 9027
Address:  Airport Rd, Hamilton, Rukuhia 3282, New Zealand
Website URL: www.hamiltonairport.co.nz
New Zealand Driving Rules and Tips
Drivers in New Zealand don't have to know much about the country to realise that it is large, and that means big distances between towns and cities. The best way to truly appreciate the landscapes within this beautiful and natural part of the world is to drive, but of course, for foreign visitors, this can throw up all manner of questions and new rules to follow.
New Zealand Driving Ideas Guide
For a small country it packs almost every variation of topography, and for a visitor it really boils down to what type of environment is preferred.  Being just around 1600 km (1000 miles) from end to end, many make the mistake that they will see it all within a vacation period and although it's possible, the frequency of points of interest along the way would provide See more info
KNOW MORE ABOUT US
Who Are We.
You can search and compare the latest cheap rental car hire rates cheaper than what you can pay directly. For top brands you can pay less ! Rates are fully inclusive or as described ! No credit card fees and free cancellations* in many instances. What you see is what you get. When comparing check all the extra's put on by other operators. We make it easy for you – we just give you the best value with cheap car rental deals including the best brands, and latest car models, with more car rental pick up location depots, than anyone else around the world. Over 30,000 pick- up points and depots Worldwide.
Cheaper Than Cars
Our Advantages
Compare
Brands
Compare 800+ companies
Low Price
Guarantee
Top Brands - Big Savings
Lots of Pickup
Locations
30,000+ Locations Worldwide
WHERE AND WITH WHO WE OPERATE
Locations, Airports & Companies
LOCATIONS
AIRPORTS
A
B
C
D
E
&nbsp
F
&nbsp
G
H
I
J
&nbsp
K
L
&nbsp
M
N
O
&nbsp
P
Q
R
S
&nbsp
T
U
&nbsp
V
&nbsp
W
X
&nbsp
Y
&nbsp
Z
&nbsp