Cheaper Than Cars
Trust
9.3 / 10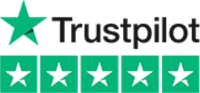 THE URBAN SPEED LIMIT IS
50 kph
|
31.1 mph
THE RURAL SPEED LIMIT IS
100 kph
|
62.1 mph
THE MOTORWAY SPEED LIMIT IS
100 kph
|
62.1 mph
THE FUEL PRICE IS
SEE PRICES
THE ROAD DRIVING SIDE IS THE
Left
THE MINIMUM DRIVING AGE IS
18 years of age
21 years of age to RENT
EMERGENCY SERVICE NUMBERS
111
DOCUMENT
License
IDP
Passport
Insurance
Registration
New Zealand Driving Ideas Guide
For a small country it packs almost every variation of topography, and for a visitor it really boils down to what type of environment is preferred.  Being just around 1600 km (1000 miles) from end to end, many make the mistake that they will see it all within a vacation period and although it's possible, the frequency of points of interest along the way would provide a frenetic holiday.  A definite asset is a New Zealand car rental that lets you decide when to move on.  So let's move on.
Gisborne
We start in the north where the climate is the country's best (remember New Zealand is south of the equator) and an area known for its gorgeous beaches and stunning landscapes, where a mountain can suddenly rise out of a flat meadowland.  This is also where the Maori, New Zealand's indigenous people, first settled and their culture and values are still prominent in this country as identified in many town and attraction names.  In the seaside town of Gisborne, an immediate sense of relaxation comes over the weary traveller with a good selection of New Zealand accommodations.  Many movies have taken advantage of this setting and by being situated about half way on the North Island it is ideal as a base from which to explore.
Rotorua, 287 km (178 miles), is an up close experience with the country's geology of being a volcanic island with having plenty of geyser and hot spring activity.  Tolaga Bay, 54 km (34 miles), has practically any outdoor activity you want either on shore or in the water with a stunning backdrop of rugged terrain, and be sure to walk the Tolaga Bay Wharf that seems to stretch forever into the ocean.  Instagram this!
Wellington
The capital city offers a challenge…where to eat?  There are oodles of places to choose so decide well, my friend.  Many establishments are located on hip Cuba Street and do the responsible social media thing by getting a picture in front of the Bucket Fountain.  A ride on the iconic Wellington Cable Car is a must-do, and at the top is a lookout over the harbour, city and an impressive landscape that includes Mount Victoria where 'Lord of the Rings' was partly filmed.
New Zealand is a major wine-producing country and in Wairarapa, 74 km (46 miles), discover award-winning vintages, culinary masterpieces and what local breweries are doing with their malted beverages. In Cape Palliser Bay, 138 km (86 miles), observe a fur seal colony with animals lining roadsides and visit the historic lighthouse.
Dunedin
On the South Island, this city is both fun and fascinating by offering stunning architecture with equally stunning eateries and entertainment, and a plethora of wildlife that will have eco-tourists in their blissful element.  It's virtually impossible to have a day go by without seeing some interesting and even unique wildlife that makes the Otaga Peninsula their home, including the world's smallest penguin that weighs around one kilogram.
To get a full appreciation of the singularity of wildlife in the area, a trip to Orokunui Ecosanctuary, 20 km (12 miles) will introduce you to some rare species.   If a beach day is in order, there are a number of fantastic ones to choose from such as the romantic Tunnel Beach, 6 km (4 miles), with its eroded arched rock; Sandfly Bay Beach, 15 km (9 miles), which has nothing to do with any kind of insect but is all about large dunes; Brighton Beach, 20 km (12 miles) in a small town of the same name, and many others.
Then there are the glaciers on the other side of South island, but that's for another visit when once again your Cheaperthancars rental vehicle and accommodations through Cheaperthanhotels will help you realize the affordability of a New Zealand trip.
Your Cheaperthancars Team
New Zealand Driving Rules and Tips
Drivers in New Zealand don't have to know much about the country to realise that it is large, and that means big distances between towns and cities. The best way to truly appreciate the landscapes within this beautiful and natural part of the world is to drive, but of course, for foreign visitors, this can throw up all manner of questions and new rules to follow.
Let's make it easy.
Documentation
Drivers must have a valid license from their country of origin, and are able to drive for a maximum of 12 months from the date of arrival into the country. If the license is not in English, then an accurate translation called International Driver Permit (IDP) should be obtained and carried at all times. If you leave the country, and then return, your 12 months' driving period resets itself. Also, it is a must to carry insurance while driving a rented car.
Age restrictions
The legal age of driving within New Zealand is now 16 years of age, and this applies to both natives and visitors.
Driving law
Drive on the left hand side of the road
Everyone in the car should wear a seatbelt
Children should always be in the back of the car
Do not overtake when there are yellow lines
Always carry license while driving
Always use indicator while turning
Mobile phones should not be used
Illegal to carry radar detectors
Speed limits
New Zealand's roads are controlled with speed limits, which are monitored with plentiful speed cameras. If you are caught over the limit, it is possible that your license could be suspended on the spot for a period of time. The normal speed limits on New Zealand roads are as follows:
100km/h (62mph) on highways
50 km/h (31pmh) in residential areas
Of course, if signs instruct differently, then this should be adhered to taking particular care in rural or residential areas.
Drunk driving
New Zealand police are very strict with drinking and driving, and this is enforced with severe penalties for those who are caught. The drivers having blood alcohol content (BAC) limit of more than 0.08mg/100ml will be fined and might be arrested.
Parking
Parking within residential areas or city/town centres are clearly marked with regards to rules, and drivers should follow any instructions. Illegal parking is monitored and tickets/fines are given out. Only park in designated parking spaces, and these will more than likely be controlled by a meter, with pay and display the usual method. You must park on your side of the road, and not opposite the flow. If you see a sign saying 'no parking', don't park as you could be spot fined.
As you can see, driving around New Zealand is quite standard, except for a few changes to rules. Be sure to familiarise yourself before you travel, and heed any signs or advice during your journey, and your road-trip throughout this beautiful, diverse country will be a memorable one indeed.
KNOW MORE ABOUT US
Who Are We.
You can search and compare the latest cheap rental car hire rates cheaper than what you can pay directly. For top brands you can pay less ! Rates are fully inclusive or as described ! No credit card fees and free cancellations* in many instances. What you see is what you get. When comparing check all the extra's put on by other operators. We make it easy for you – we just give you the best value with cheap car rental deals including the best brands, and latest car models, with more car rental pick up location depots, than anyone else around the world. Over 30,000 pick- up points and depots Worldwide.
Cheaper Than Cars
Our Advantages
Compare
Brands
Compare 800+ companies
Low Price
Guarantee
Top Brands - Big Savings
Lots of Pickup
Locations
30,000+ Locations Worldwide
WHERE AND WITH WHO WE OPERATE
Locations, Airports & Companies
LOCATIONS
AIRPORTS
A
B
C
D
E
&nbsp
F
&nbsp
G
H
I
J
&nbsp
K
L
&nbsp
M
N
O
&nbsp
P
Q
R
S
&nbsp
T
U
&nbsp
V
&nbsp
W
X
&nbsp
Y
&nbsp
Z
&nbsp