Cheaper Than Cars
Trust
9.3 / 10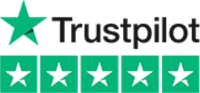 Introduction to Airport:
Palmerston North Airport, originally called Milson Aerodrome, is an airport in the Manawatu-Wanganui region of New Zealand, serving Palmerston North City and the Central North Island regions. It is located in the suburb of Milson, on the outskirts of Palmerston North, New Zealand, approximately 5.5 km (3.4ml) NE from the central business district of Palmerston North City
Nearest Fuel / Gas stations:   2 -3 fuel / gas stations
Z Fairway - 435/439 Rangitikei Line, Cloverlea, Palmerston North 4412, New Zealand
Caltex Tremaine - 777 Tremaine Ave, Roslyn, Palmerston North 5301, New Zealand
Z Ferguson St - 372 Ferguson St, Palmerston North, 4410, New Zealand
Caltex Palmerston North Diesel Stop - 731 Tremaine Ave, Palmerston North, 5301, New Zealand
Caltex Terrace End - 839 Main Street East, Roslyn, Palmerston North 4414, New Zealand
Airport Info:
Phone Number: +64 6-351 4415
Address:  Airport Dr, Palmerston North 4442, New Zealand
Website URL: www.pnairport.co.nz
New Zealand Driving Rules and Tips
Drivers in New Zealand don't have to know much about the country to realise that it is large, and that means big distances between towns and cities. The best way to truly appreciate the landscapes within this beautiful and natural part of the world is to drive, but of course, for foreign visitors, this can throw up all manner of questions and new rules to follow.
New Zealand Driving Ideas Guide
For a small country it packs almost every variation of topography, and for a visitor it really boils down to what type of environment is preferred.  Being just around 1600 km (1000 miles) from end to end, many make the mistake that they will see it all within a vacation period and although it's possible, the frequency of points of interest along the way would provide See more info
KNOW MORE ABOUT US
Who Are We.
You can search and compare the latest cheap rental car hire rates cheaper than what you can pay directly. For top brands you can pay less ! Rates are fully inclusive or as described ! No credit card fees and free cancellations* in many instances. What you see is what you get. When comparing check all the extra's put on by other operators. We make it easy for you – we just give you the best value with cheap car rental deals including the best brands, and latest car models, with more car rental pick up location depots, than anyone else around the world. Over 30,000 pick- up points and depots Worldwide.
Cheaper Than Cars
Our Advantages
Compare
Brands
Compare 800+ companies
Low Price
Guarantee
Top Brands - Big Savings
Lots of Pickup
Locations
30,000+ Locations Worldwide
WHERE AND WITH WHO WE OPERATE
Locations, Airports & Companies
LOCATIONS
AIRPORTS
A
B
C
D
E
&nbsp
F
&nbsp
G
H
I
J
&nbsp
K
L
&nbsp
M
N
O
&nbsp
P
Q
R
S
&nbsp
T
U
&nbsp
V
&nbsp
W
X
&nbsp
Y
&nbsp
Z
&nbsp