LEADING CAR RENTAL BRANDS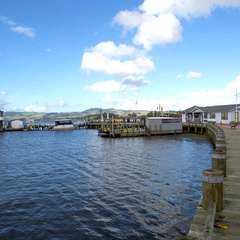 Pier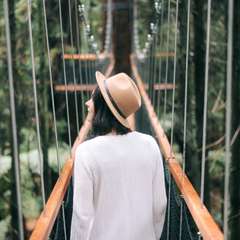 Redwoods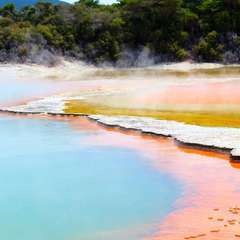 Sulphur
Popular Rental Cars in Rotorua
Address: Rotorua - 1230 Fenton St, Rotorua, 3010, Xx. To check for other local car rental hire depot locations in Rotorua, select search above.
Going off road or to some out of the way place? Why not have an adventure with a 4x4 or SUV. Here are some examples to compare prices: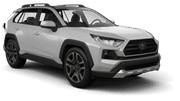 Toyota Rav4


5 3

5
Note: These are indicative examples only. For accurate car comparisons and prices, enter your dates into the search above.
Rotorua Driving Ideas Guide
So you have come to Rotorua, the Sulphur City, to experience some of the 18 glistening lakes, majestic and exotic native forests, volcanic geysers, boiling mud ponds, hot springs and arguably the best of Maori culture. This is a land that beckons the explorer in you.
And you've chosen the right place to start your vacation because Rotorua makes a great place to start exploring lots of attractions around the Bay of Plenty and central North Island.
Simply put, there are some absolutely stunning scenic routes to drive on through mountains, farmland and forests, past lakes and geothermal attractions as well as state parks and small villages. Take your keys, and head out for an adventure of a lifetime with your rental car
Rotorua to Mount Ruapehu and Tongariro National Park
2 h 16 min to Mount Ruapehu (184.1 km)
To do this properly you really need a full day at least. Driving southwest of Rotorua and heading to the majestic volcanoes of the Tongariro National Park, this drive goes from Rotorua to Taupo, and along Lake Taupo's beautiful shoreline with vistas over to Motutaiko Island.
When you get to Turangi, turn right and head around the western side of the three permanently snow-capped volcanoes that form the Tongariro National Park.
Next up, are the ever popular ski areas on Mount Ngauruhoe at a massive 2287m above sea level.  Still further, about another 10kms, you will come to the highest peak of all in the area, Mount Ruapehu, in this World Heritage Park at a stunning height of 2797m.
Don't miss the signpost for the historic Chateau Tongariro Hotel as well as the opportunity to take a walk to Tawhai Falls (used in Lord of the Rings filming) and also a trail to the Taranaki Falls.
Rotorua to The Hidden Valley
57 min to The Hidden Valley (68.4 km)
Heading south of Rotorua we suggest the first stop for an incredible photograph, soaking up the lens with the aqua blue coloured Crater Lake — you won't be disappointed.  If you're into amazing colors, Maungakakaramea (Rainbow Mountain) across the water is a standout, with deep red ochre rocks and numerous steam vents, interspersed with ferns, native plants and birds.
If you want to combine this with a geothermal experience go to Orakei Korako (Hidden Valley) and 17kms later turn right onto Tutukau Road and then right again onto the Orakeikorako Road to arrive at this thermal park.  Here you will see amazing geysers, hot springs, mud pool baths bubbling, and white and yellow silica terraces with the unique geothermal Ruatapu Cave. If you want to make this extra special you can go out to it by boat.
A short drive beyond Wairakei, watch out for the Huka Falls sign. This is a free attraction where you can see the 100 meter wide Waikato River suddenly dive down through a narrow gorge in a mass of swirling white water culminating in a small waterfall.
Taupo is only 6km further with all the modern shops you could dream of, plus restaurants and lake trip tours by boat.
Rotorua to the Thermal Explorer Highway and Napier
2 hours 40 mins to Napier (222kms)
If you still have time consider this unbelievable experience through stunning landscapes. The initial 80kms takes in rolling farmland with sheep, and then take in some astonishing views of Lake Taupo before entering the Thermal Explorer Highway.
This road climbs through hairpin bends up into wondrous tree-covered mountains with tall moss-covered tree trunks along the highway. When you drive here it's unavoidable to not be a part of the landscape with its gushing rivers of white water. Remnants of volcanic activity are all around with ridges and gorges, interspersed with yellow gorse if you are driving in spring.
As you drop down the road you will spot the first glimpses of Hawkes Bay. You might want to consider pulling the car over and taking a few photos or having a bite to eat looking out over the coastal view.
Napier is considered an Art Deco town with beautiful botanical gardens and walks.
If you are short of breathe after reading this, maybe it's because you'd like to extend your stay and stop off for a while. There's plenty of accommodation close to these attractions and maybe a glass of wine over a dinner relaxing after the enormity of what you have experienced is a great way to cap this off.
At Cheaperthancars and Cheaperthanhotels we offer a wide choice of rental cars and accommodation to enjoy the area. We believe the less you spend the more you can do when you get there.
Your Cheaperthancars Team