LEADING CAR RENTAL BRANDS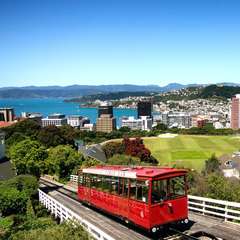 Wellington Tram New Zealand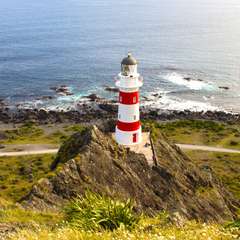 Cape Palliser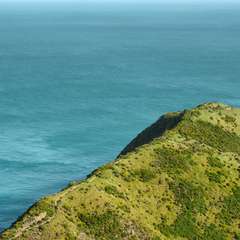 Red Rocks
Popular Rental Cars in Wellington
Address: Wellington - 81a Ghuznee St, Wellington, 6011, Xx. To check for other local car rental hire depot locations in Wellington, select search above.
Going off road or to some out of the way place? Why not have an adventure with a 4x4 or SUV. Here are some examples to compare prices: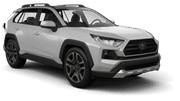 Toyota Rav4


5 3

5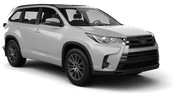 Toyota Highlander


5 5

5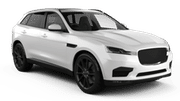 Holden Trax


5 3

5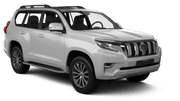 Toyota Prado


5 5

5
Are you driving with a large group? See our wide range of 7, 9 and 12-seat people carriers (MPV's) van's and minivans. Here are some examples to compare prices: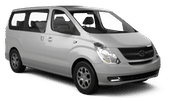 Hyundai iMax


8 4

4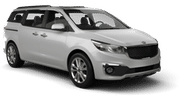 Kia Carnival


7 4

5
Small cars that are easy to park, economy size is ideal for driving in those busy city streets. Here are some examples to compare prices: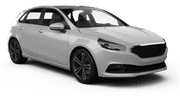 Toyota Yaris


5 2

5
Note: These are indicative examples only. For accurate car comparisons and prices, enter your dates into the search above.
Wellington Driving Ideas Guide
Set around a beautiful waterfront, the city of Wellington is dubbed by the locals as "the coolest little capital" in the World, and outsiders as the "windy city".  It is a place with a pulsing arts scene, restaurant culture, cafes and bars, and plenty of activities to do outdoors.
But if you've rented your car with a thought to extend your stay into the surrounds outside of Wellington, we've come up with some suggestions that will leave you with powerful memories.
Wellington to Kaitoke National Park
A 50 minute drive north of Wellington's CBD will have you inside Kaitoke Regional Park. No wonder this park receives over 200,000 people annually.
It is a place, so stunning in its attractiveness that it has been used as a film location for Tokein's Rivendell seat of the Half-Elves, and the Fords of Isen contained in the Lord of the Rings Trilogy.
Ancient rainforests and crystal clear streams and rivers combine with the tranquility of the area.  Not only take in the sites, take time to get out of your car and absorb the sounds, colors and smells of nature to excel your senses. You will not be disappointed. This is a special place.
In the days of pre European settlement, the Maoris traversed this land with walking tracks that linked the fertile plains of Wairarapa to the port of Wellington. Today, vast areas of untouched lowland rainforest remain, to leave you with a lasting impression and many photographs to pore over for years to come.  You can stop off on one of the many picnic areas or take one of the attractive riverside walking tracks to loose yourself for a short while.
Wellington to Cape Palliser
Allow 2 hours to drive the 100kms to Cape Palliser and snap some special photographs along the way. This is probably one of the North Island's most scenic drives. Don't miss it.
The road heads inland before looping back around Lake Wairarapa and towards Cape Palliser Road along the coast.
The Cape Palliser lighthouse is one of the must see places to go, but don't just park your car at the base and stop and stare at it. Go climb the 250 stairs to take in the stunning views of the surrounding landscape from this incredible vantage point.
The area around Cape Palliser is home to many fur seal colonies and you should be able to get close enough without scaring them off, to take a few photos with these friendly creatures.
The Putangirua Pinnacles Scenic Reserve is yet another place to observe one of nature's unique splendours. The edges of the cliffs stand independently away as pinnacles and pillars.  Yet again, it has been used as a backdrop for one of the many New Zealand based filming locations of the film Lord of the Rings in "Return of the King".
Overnight loop north
For a either a full days drive or an overnight trip, take the road north through the Kapiti Coast to Palmerston North, then drive through the Manuwatu Gorge and return to Wellington through the Wairarapa.
We recommend stopping off at the Mt Bruce wildlife centre, neat Eketahuna where around 50,000 visitors annually visit. The center has reclaimed large areas of forest from farming lands and is busy converting it back to its natural origins, together with re introduced birdlife and animal programs.   
There's a number of place to stay along this  trip, but if you want to venture out into some local restaurants for the evening, Palmerston North might be a good place to stop.
At Cheaperthancars and Cheaperthanhotels we offer a wide selection of car rental and accommodation deals. We believe that with the money you save by spending less, you will have more left to enjoy your visit to Wellington.
Your Cheaperthancars Team