Cheaper Than Cars
Trust
9.3 / 10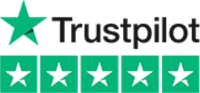 THE URBAN SPEED LIMIT IS
50 kph
|
31.1 mph
THE RURAL SPEED LIMIT IS
80 kph
|
49.7 mph
THE MOTORWAY SPEED LIMIT IS
90 kph
|
55.9 mph
THE FUEL PRICE IS
SEE PRICES
THE ROAD DRIVING SIDE IS THE
Right
THE MINIMUM DRIVING AGE IS
18 years of age
21 years of age to RENT
EMERGENCY SERVICE NUMBERS
112
DOCUMENT
License
IDP
Passport
Insurance
Registration
Norway Driving Ideas Guide
With a history dating back 1000s of years Norway is a country where you can see and do more, without paying more.
The country, stretched along the North and Norwegian Seas in the Arctic Ocean, is divided into 4 regions: South Coast; Western Fjords; Eastern Valleys and North Norway, each offering a distinctly different experience.
The best is to start at the 1000-year-old capital Oslo, at the top of the Oslo Fjord bordered by forests, in the south eastern part of the country. This stunning setting hints of the wonders that await you in the rest of the country. From taking in visual delights at the Viking Ship Museum (awesome place for a selfie with a Viking warrior!), eating at quaint sidewalk cafes in summer or walking through the ancient streets, Oslo offers its visitors an activity-filled, yet insightful experience.
Driving is the best way to explore Norway
Due to the geography of the country, the best way by far to see Norway is to rent a car to experience the world-class cities with inspiring fjord, mountain and coastal landscapes in your own time. In recognition of this, Norway developed 18 unique National Tourist Routes through the most spectacular countryside Norway has to offer. Each selected route represents an unequalled motoring experience, with its own distinctive combination of road, scenery and history enhanced by spectacular viewing platforms, serviced car parks, picnic areas, walking trails and art stalls along the routes. Choosing a route will certainly be your biggest challenge!  (But note that some roads are closed during winter due to snow - typically Nov to Apr or Oct to May).
In addition you will find that access to beaches and hiking trails are free and budget accommodation is readily available.  A reasonably-priced, decent place to sleep or eat is never far away.
The famous Atlantic Road route.
Regarded as one of the world's most beautiful coastal roads, the famous Atlantic Road, with its eight bridges, winds through the ocean and over islets, from Karvag to Vevang and onto the mainland.  From Vevang the road continues to Bud, through the landscape of fishermen and farmers along Hustadvika.  The route offers many spots for angling, wonderful cycling and walking opportunities, wind and wave surfing, diving in the ships' graveyard of Hustadvika and many other exciting activities. The area is also rich in seabirds and seals.
Hardanger National Tourist Route.  The landscape along this 158 km route from Granvin to Latefoss, is for many the very essence of the romantic nature of the western part of the country, where the lush green, the waterfalls, the mountains and the glaciers have been attracting tourists forever.
Hardanger is home to a very rich arts and handicraft tradition, where boat building and textiles are at the forefront.  During the season you can buy fruit at small roadside stalls and experience local cuisine. The area also offers many opportunities for walking, fishing and bathing in summer.
Jaren National Tourist Route.
Although only 41 km long, the route between Ogna and Bore, on the west coast in Fjord Norway, will keep you busy for hours.  Jaren is known for its open skies, endless ocean and sandy beaches. This is Norway's food basket with a milder climate all year round. Take time to drive down the side roads leading to the restored Kvassheim Lighthouse and other cultural heritage sites and beaches.  At Orre Recreation Centre you can find out all you need to know about the beaches of Jaren, and the wide range of outdoor activities available in the area.
For a totally different, yet affordable, experience Norway should be your next destination. And to top it all, you need not look further than Cheaperthancars and Cheaperthanhotels to find the best deals and choices for rental cars and accommodation.
Hope to see you in Norway soon!
Your Cheaperthancars Team
Norway Driving Rules and Tips
A great place to travel and explore Norway is by car. It's especially a good idea if you want to get to those harder to reach places, outside of the city. Journeying to Norway's most remote corners will be an exciting and wonderful road trip experience but you will need to be well prepared first. You should read this guide, full of important information and useful tips for you to follow, if you want to embark upon your Norwegian road adventure safely and with sound knowledge:
Documentation
Driving in Norway requires that you carry the following:
Full and valid driving licence (or IDP)
Vehicle insurance certificate
Vehicle registration document
Letter of permission from owner (if appropriate)
Car rental documents, if applicable
Age Restrictions
You must be at least eighteen (18) years old to drive in Norway
Children under four (4) years old must be fitted in a rear-facing seat
All children must be seated in a seat that is appropriate to their size and age
Driving Rules, Laws and Regulations
You must drive on the right hand side of the road
You must drive with dipped headlights at all times, including daylight hours
Trams, trains and light rail always have priority
You must pass trams on the right
Buses, on roads of 60km/hour (37mph) or less, have priority when pulling out
Pedestrians showing intention to cross at crossings always have right of way
Horns should only be used in emergencies
Overtaking should only be done on long roads with good visibility
You are obliged to assist at the site of an accident if you are present, in whatever capacity
You shouldn't overtake at cross roads
City tolls must be paid prior to entry
Speed Limits and Fines
You must adhere to the following speed limits, unless otherwise stated, when driving in Norway:
90-100km/hour (56mph-62mph) on expressways
50km/hour (31mph) in built-up/urban areas
30km/hour (18mph) in a lot of residential areas
In general, on expressways, the speed limit is 80km/hour (50mph) but can range from 90-100km/hour (56mph-62mph), so just keep a look out for signs to warn you of any changes to the limit.
Norway has speed control bumps installed, which detect your speed, and if found to be breaking the limit you will be faced with fines. For more serious offences, licence suspension and imprisonment are the consequences.
Drunk Driving
The limit of Blood Alcohol Content (BAC) in Norway is 0.2g/100ml which equates to about one small beer. If you are found to have this amount in your system, you will be faced with a fine and a licence suspension. In more serious cases, you will have your licence revoked, sometimes indefinitely, and probably spend time in prison.
Parking
Parking in cities can often be troublesome and therefore it is regulated and sometimes very costly.
Parking metres operate on a colour system: Yellow indicates one (1) hour, Grey indicates two (2) hours, and Brown indicates three (3) hours.
Parking is forbidden in areas with over 60km/hour speed limits. You are not allowed to park on bends or main roads, in front of vehicle entrances or exits, or on pedestrian streets/zones.
If your vehicle is found to be parked illegally then you will be fined and sometimes towed away at an extra charge.
In Oslo, you can purchase a 24 hour pass which enables you to park in designated areas. However, you must still adhere to the maximum times and move your car to another zone as and when the times specify.
KNOW MORE ABOUT US
Who Are We.
You can search and compare the latest cheap rental car hire rates cheaper than what you can pay directly. For top brands you can pay less ! Rates are fully inclusive or as described ! No credit card fees and free cancellations* in many instances. What you see is what you get. When comparing check all the extra's put on by other operators. We make it easy for you – we just give you the best value with cheap car rental deals including the best brands, and latest car models, with more car rental pick up location depots, than anyone else around the world. Over 30,000 pick- up points and depots Worldwide.
Cheaper Than Cars
Our Advantages
Compare
Brands
Compare 800+ companies
Low Price
Guarantee
Top Brands - Big Savings
Lots of Pickup
Locations
30,000+ Locations Worldwide
WHERE AND WITH WHO WE OPERATE
Locations, Airports & Companies
LOCATIONS
AIRPORTS
A
B
C
&nbsp
D
&nbsp
E
&nbsp
F
G
&nbsp
H
I
&nbsp
J
&nbsp
K
L
M
N
O
P
&nbsp
Q
&nbsp
R
S
T
U
&nbsp
V
W
&nbsp
X
&nbsp
Y
&nbsp
Z
&nbsp