Cheaper Than Cars
Trust
9.3 / 10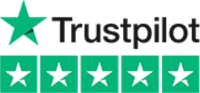 THE URBAN SPEED LIMIT IS
30 kph
|
18.6 mph
THE RURAL SPEED LIMIT IS
50 kph
|
31.1 mph
THE MOTORWAY SPEED LIMIT IS
100 kph
|
62.1 mph
THE FUEL PRICE IS
SEE PRICES
THE ROAD DRIVING SIDE IS THE
Right
THE MINIMUM DRIVING AGE IS
18 years of age
21 years of age to RENT
EMERGENCY SERVICE NUMBERS
117
DOCUMENT
License
IDP
Passport
Insurance
Registration
Philippines Driving Ideas Guide
Another archipelago situated in South-East Asia, the Philippines consists of over 7000 islands lying between the Philippines and South China Sea. Known for its stunning beaches and lengthy coastlines, these islands are a popular tourist destination and tourism is one of the biggest contributors to its GDP as well as creating over 1 million jobs.
Other than the stunning beaches, tourists flock to the country to discover beautiful rainforests, mountains, excellent water sports opportunities (including diving) as well as the rich historical and cultural heritage on offer.
Exploring the various islands by rental car is a great way to discover the Philippines at your pace. Again, like most of Asia, drivers can be a little impatient and are not known to follow the rules of the road, so always err on the side of caution.
Luzon Island — Baguio to Sagada — Halsema Highway
5 hours (148 km) (91 miles)
The Halsema Highway between Baguio and Sagada, although not that long will take a fair time to navigate. Halsema, the highest highway in the country travels through extremely mountainous terrain.
Along the way, traditional Filipino villages can be found, all having various monuments outside them. These normally take the form of a vegetable and signify the crop the village is best known for. They all make great photo opportunities, so you might want to add a little more time to your journey.
Of course at a relatively high altitude, the views along the highway of the surrounding countryside, farmlands and the mountains themselves are magnificent!
Take care if it is raining as landslides onto the road are common.
Manila to Batangas City
1 hour 22 mins (82 km) (51 miles) via R-3 and Southern Tagalog Arterial Road
Situated roughly an hour outside the capital, Batangas is the perfect place to explore the beautiful waters of the Philippines.
The seas around the town are teeming with various marine life and are a favourite for both divers and snorkelers alike. This is one of the premier dive spots in the country. A word of warning, swimming in the area is not recommended as the terrain is extremely rocky. Many other activities can be found outside of the town including zip lining, hiking trails and sightseeing.
The town itself also caters to tourist so expect to find curio shops, bars and restaurants. Accommodation in Batangas City includes hotels, resorts, guest houses, bed and breakfast establishments and backpacker's lodges.
Boracay Island
The beautiful island of Boracay is situated 2km off Panay and in turn around 315km south of the capital, Manila. Often the best way to get there is by plane, but the island's sun-kissed white beaches and crystal clear waters are worth the effort.
This small island is home to all the waters sports you could think of including swimming, snorkelling, diving, windsurfing, jet skiing and sailing. Don't expect any sleep here, when the sun goes down the party starts!
Although not massive, the island does have a road network and is a great place to explore at your own pace especially by ATV or Buggy Car.
At Cheaperthancars and Cheaperthanhotels, we have incredible deals for both car rental and accommodation. This allows you to save money and use it towards making your holiday an even greater experience.
Your Cheaperthancars Team
KNOW MORE ABOUT US
Who Are We.
You can search and compare the latest cheap rental car hire rates cheaper than what you can pay directly. For top brands you can pay less ! Rates are fully inclusive or as described ! No credit card fees and free cancellations* in many instances. What you see is what you get. When comparing check all the extra's put on by other operators. We make it easy for you – we just give you the best value with cheap car rental deals including the best brands, and latest car models, with more car rental pick up location depots, than anyone else around the world. Over 30,000 pick- up points and depots Worldwide.
Cheaper Than Cars
Our Advantages
Compare
Brands
Compare 800+ companies
Low Price
Guarantee
Top Brands - Big Savings
Lots of Pickup
Locations
30,000+ Locations Worldwide
WHERE AND WITH WHO WE OPERATE
Locations, Airports & Companies