Cheaper Than Cars
Trust
9.3 / 10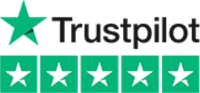 THE URBAN SPEED LIMIT IS
50 kph
|
31.1 mph
THE RURAL SPEED LIMIT IS
90 kph
|
55.9 mph
THE MOTORWAY SPEED LIMIT IS
120 kph
|
74.6 mph
THE FUEL PRICE IS
SEE PRICES
THE ROAD DRIVING SIDE IS THE
Right
THE MINIMUM DRIVING AGE IS
18 years of age
21 years of age to RENT
EMERGENCY SERVICE NUMBERS
112
DOCUMENT
License
IDP
Passport
Insurance
Registration
Poland Driving Ideas Guide
Poland is a low-lying country, rarely rising above 350 feet, except along the southern border with the Sudety and Carpathian mountain ranges. The northern frontier on the Baltic Sea gives it easy access to Scandinavian and North Sea ports.
Depending on the length of your stay, you could divide the country into north (Gdansk) and south (Krakow), including Warsaw in both, and make it the focal point of your travel.
Poland is an active destination where you can do more and spend less. You might want to bring golf clubs, hiking boots, or even skis, but be prepared to do a lot of walking wherever you go.
Travel by car is the best way to explore smaller towns and remote destinations not serviced by public transport.  However, driving is slow, and as a rule of thumb plan on 2 hours of car travel for every 100km.
Warsaw is a fascinating collection of diverse neighbourhoods and historical landmarks
The capital Warsaw is situated in the centre of the country.  You will be fascinated by the history and atmosphere of this city, which combines the influences of Western and Eastern Europe.
Warsaw's restaurant and entertainment scene are the best in Poland. You can dine well and affordable here and take your choice of lively bars and clubs.  Experience the vibe of the local streets and the old market, and have a typical Polish lunch in a milk bar.
There are numerous castles and other places of interest a short drive out of Warsaw. About 40 km south is the tiny town of Czersk, the location of the Ruins of the Mazovian Dukes' Castle - a Gothic castle built between the 14th-16th centuries - and worth the visit.
Hunt for amber near Gdansk
The northerly port city of Gdansk prospered in the Middle Ages as a trade link between the interior and the rest of the world.
Trading amber is big business in Gdansk and you can't escape the scores of galleries selling amber jewellery in the old town.  Known as Baltic Gold, amber comes from the resin of coniferous forests that grew in this region over 40 million years ago.
Approximately 110 km from Gdansk is Leba, a small fishing village and resort town, located in the Gdansk Pomeranian region near Lebsko Lake on the Baltic coast.  Here you can hunt for lumps of amber in the vast, lunar sand dunes.
Apart from its beaches, Leba is known as an excellent place for windsurfing and horse-riding along the sands. The area is also perfect for walking excursions - and for those who prefer cycling, bike trails have been developed everywhere. After all the action take a break and try the delicious cigar-shaped waffle tubes filled with vanilla cream.
Follow the salt chambers in Krakow
Poland is famously flat, until you get to the far south of the country where the mountain ranges welcome mountain bikers and skiers.
Krakow's glorious main square, the Rynek Głowny — Europe's largest medieval town square - survived intact, whilst the 14th-century Wawel Castle rises above the medieval Old Town. For nightlife action head to Krakow's Kazimierz district, which buzzes with life.
In the Wieliczka area, you'll find the mysterious 17th century world of salt chapels, chambers, tunnels, and salt lakes, figures sculpted in salt and ancient mining installations. During almost nine centuries of mining, Wieliczka Salt Mine developed into an extensive underground city with about 3,000 chambers over 9 floors. After walking the 2 km route you will find a cosy, underground restaurant where you can rest and have lunch — a picture-perfect location and great end to your trip.
Diverse and historical Poland is ready to be explored.  To find the best deals and choices for rental cars and accommodation you need not look further than Cheaperthancars and Cheaperthanhotels.
Pack your walking shoes and head for Poland!
The Cheaperthancars Team
Poland Driving Rules and Tips
Driving a car around Poland for exploration purposes can be a great idea but one must keep in mind that roads and rules might be different from what you are used to. Polish roads can be old and oftentimes, hazardous. So knowing what you're letting yourself in for before embarking on that car journey is all-important. Remembering some useful information and following helpful tips will guide you in the right direction:
Documentation
Polish law dictates that you must carry the following at all times when in charge of a vehicle:
Valid driving licence or IDP
Vehicle insurance documents, if renting a car
Vehicle roadworthy certificate
Age Restrictions
The minimum driving age in Poland is 18 (eighteen) years old
Children under 12 (twelve) years old must not sit in the front
Children under 150cm must be seated in an appropriate child seat
Driving Rules, Laws and Regulations
Driving is on the right hand side of the road
Trams may be passed on the right
Pedestrians at crossings are given priority
Dipped headlights must be used at all times from October to February
Turning right at a red light is only permitted if there is a separate green arrow that indicates a right turn
Using mobile phones is illegal unless it is a hands-free system
Buses pulling out of their stop have right of way
Speed Limits and Fines
The following speed limits should be strictly adhered to at all times:
130km/hour (80mph) on expressways
100km/hour (62mph) on A roads (indicated by a car and blue background sign)
90km/hour (56mph) outside of built-up areas
50km/hour (31mph) inside of built-up areas
60km/hour (37mph) inside built-up areas between 11pm and 5am
The police in Poland have the power to issue on-the-spot fines for failure to comply with the speed limits and any other traffic violation.
Drunk Driving
Drunk driving laws in Poland are applicable to both those in charge of a motor vehicle and bicycles. The law states that a Blood Alcohol Content (BAC) of over 0.02g/litre of alcohol in blood is an infraction. If found with this amount of alcohol, a person could face a month's prison term and a driving ban for up to three (3) years.
A level of over 0.05g/litre could see a person in prison for up to two years and a driving ban of up to 10 (ten) years.
Police regularly carry out on-the-spot breath tests and if a person is found guilty, on-the-spot fines will also be issued.
Parking
Smaller cars are permitted to park half-on and half-off the pavement
Parking within 5.5 metres of a pedestrian crossing is not permitted
Vehicles that are not parked legally will be clamped and a fine is to be paid for its release
Paid parking zones require that you pay and display your ticket
Parking fees are applicable in big cities from Monday to Friday between 08:00 and 18:00, and sometimes Saturdays. Sometimes parking is charged at weekends but it is usually free-of-charge all day on Sunday.
Parking fees and hours of operation can be found on street signs
KNOW MORE ABOUT US
Who Are We.
You can search and compare the latest cheap rental car hire rates cheaper than what you can pay directly. For top brands you can pay less ! Rates are fully inclusive or as described ! No credit card fees and free cancellations* in many instances. What you see is what you get. When comparing check all the extra's put on by other operators. We make it easy for you – we just give you the best value with cheap car rental deals including the best brands, and latest car models, with more car rental pick up location depots, than anyone else around the world. Over 30,000 pick- up points and depots Worldwide.
Cheaper Than Cars
Our Advantages
Compare
Brands
Compare 800+ companies
Low Price
Guarantee
Top Brands - Big Savings
Lots of Pickup
Locations
30,000+ Locations Worldwide