Cheaper Than Cars
Trust
9.3 / 10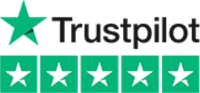 THE URBAN SPEED LIMIT IS
50 kph
|
31.1 mph
THE RURAL SPEED LIMIT IS
90 kph
|
55.9 mph
THE MOTORWAY SPEED LIMIT IS
120 kph
|
74.6 mph
THE FUEL PRICE IS
SEE PRICES
THE ROAD DRIVING SIDE IS THE
Right
THE MINIMUM DRIVING AGE IS
18 years of age
23 years of age to RENT
EMERGENCY SERVICE NUMBERS
112
DOCUMENT
License
IDP
Passport
Insurance
Registration
Portugal Driving Ideas Guide
Portugal is located on the Iberian Peninsula next to its far more fancied neighbour Spain. It is often overlooked as a holiday destination, but in fact, Portugal is an amazingly beautiful country and well worth considering as a holiday destination.
Not only does it have a rich and varied history (and there is much to see from a cultural aspect), Portugal also has stunning natural beauty, incredible beaches, plenty of sunshine, is affordable and offers mouth-watering cuisine.
Due to an extensive and well-maintained road network, Portugal also lends itself to exploration by rental car with numerous magnificent locations just waiting to be discovered. We have identified a few places that you should add to your Portuguese itinerary.
Lisbon
Lisbon, the capital of Portugal is probably where your journey will start. Lisbon retains much of its old world charm, including the incredible Baixa district which houses some of the traditional shops and businesses from a bygone era. Many of these are still operated by the same families that have run them for hundreds of years. Lisbon has a number of other historical attractions including the Jeronimos Monastery (built in the 15th century), Belem Tower (a UNESCO World Heritage Site) and St George's Castle. The historical town of Sintra is also just 25 kilometres from the Lisbon city centre.
The city is blessed with some of the sunniest beaches in Europe, many of them found a mere 10 minute drive outside Lisbon. Finally, don't miss out on experiencing Fado, the national music of Portugal. Fado performances can be found right throughout Lisbon in the evenings, and most of Portugal for that matter.
Lisbon accommodation includes hotels, backpacker's lodges, self-catering apartments and bed and breakfast establishments.
Algarve
Similar to Spain's Costa del Sol, but not as commercial and retaining its natural charm, the Algarve region is one of Portugal's most visited attractions. This coastal area takes in a little over 150 kilometres along Portugal's Atlantic coastline. Not only is it an area of stunning natural beauty, it is filled with amazing beaches, resorts, small fishing villages and other wonders just waiting to be discovered.
Some of the more popular locations in the Algarve include Faro and Albufeira. In these towns you will not only find the traditional Portuguese way of life, but also many tourist activities as well, including incredible nightlife and restaurants.
Porto
Often overlooked in favour of Lisbon and the Algarve region, the capital of Portugal is situated in the north of the country. Famous for its fortified wine (of which there will be plenty to sample), Porto is situated on the mouth of the Douro River. Its old city centre, which is a UNESCO World Heritage site has many historical attractions and magnificent ancient buildings. The picturesque Cais da Ribeira sits on the river and is a popular tourist attraction filled with bars, cafes and restaurants serving traditional Portuguese cuisine. Other attractions in Porto include the ancient cathedral Se do Porto (built during medieval times,) and the pure gold interior of the São Francisco Church
Cheaperthancars and Cheaperthanhotels are the leaders in providing cheap rental car options as well as budget accommodation, saving you money and helping you to really enjoy your vacation.
Your Cheaperthancars Team
Portugal Driving Rules and Tips
Portugal is not known for its great roads and clear traffic signs. In fact, it has some of the highest numbers for accidents in Europe. Drivers are known to be a bit reckless. Therefore, if you're planning a road trip to Portugal, you should familiarize yourself with the rules of the road to keep you safe.
Documentation
Take the time to gather all the documents before you leave your home country. You'll need the following:
A valid driver's license from your country
Official photo ID (passport)
Proof of insurance (Check to make sure you are covered in Portugal)
Proof of ownership if you are bringing your own car or written permission by the owner
An International Driver's Permit (IDP), which is a translation of your license. You will have to buy the IDP before you leave your home country
Agreement for car rent if applicable
Age Restrictions
You must be 17 to drive in Portugal and generally, at least 23 to rent a car. If you've had your license for less than a year, you must get a yellow sticker with the number "90" on it. You can get from the ACP motoring club. Basically, this sticker means you can't go above 90 km/h (56 mph). Children under 12 must sit in the backseat, as well as be in a child safety seat or booster seat.
Driving Rules, Laws, and Regulations
Drive on the right hand side of the road
Be ready for aggressive drivers who often do not use turn signals
On 3-lane roads, drivers can pass going either way, so pay attention
Many major roads are toll roads
You and all passengers must wear a seatbelt
You must carry a reflective vest and a warning triangle for times when you have car trouble
Yield to other traffic in a roundabout
Don't use a phone while driving
You can be fined for littering, up to 300.00 euros
Don't pass cars on the right side of the road
Speed Limits and Fines
The Portuguese police will use radar traps and unmarked cars to enforce the speed limits. Pay attention to road signs, where speed limits will be posted in kilometers per hour. It is illegal to use a radar detector. Follow the limits below, otherwise:
20 km/h (13 mph) in certain (marked) urban areas
50 km/h (31 mph) in urban areas
90-100 km/h (56-62 mph) in non-urban areas
120 km/h (75mph) on motorways. Keep in mind the minimum speed is 50 km/h (31 mph)
The lowest category of fines (less than 20 kilometers over the speed limit) has a maximum fine of 300 euros. The fines go up to 2,500 euros when you are 60 kilometers over the speed limit in urban areas and 80 kilometers over in rural areas.
Drunk Driving
The legal Blood Alcohol Content (BAC) for driving is 0.05 g/100ml, which is basically the equivalent of one drink in an hour. If caught driving, you could face the following punishments:
Fines. From 0.05% to 0.08%, fines range from 250 euros to 1,250 euros. Above 0.08%, fines begin at 500 euros and go up to 2,500 euros. Fines can be demanded on-the-spot.
License suspension.
Jail time, especially if your BAC is over 1.2%.
Parking
Always park on the right side of the road
No Parking signs will be white or blue and have a red slash across them
Do not park at red or yellow curbs or lines
Be aware that some areas require resident parking permits, and you shouldn't park there
Don't park at road junctions or tram or bus stops
If you park illegally, your car can be impounded
Keep these regulations in mind as you drive in Portugal, and you will be on your way to safer driving.
KNOW MORE ABOUT US
Who Are We.
You can search and compare the latest cheap rental car hire rates cheaper than what you can pay directly. For top brands you can pay less ! Rates are fully inclusive or as described ! No credit card fees and free cancellations* in many instances. What you see is what you get. When comparing check all the extra's put on by other operators. We make it easy for you – we just give you the best value with cheap car rental deals including the best brands, and latest car models, with more car rental pick up location depots, than anyone else around the world. Over 30,000 pick- up points and depots Worldwide.
Cheaper Than Cars
Our Advantages
Compare
Brands
Compare 800+ companies
Low Price
Guarantee
Top Brands - Big Savings
Lots of Pickup
Locations
30,000+ Locations Worldwide