Cheaper Than Cars
Trust
9.3 / 10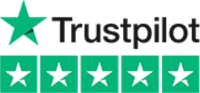 Popular Cars in Pretoria
Address: Pretoria - Shop 13, Hatfield Corner, 1270 Stanza Bopape Street (formaly Church Street), Hatfield, Pretoria, 1620, Gauteng. To check for other local car rental hire depot locations in Pretoria, select search above.
Going off road or to some out of the way place? Why not have an adventure with a 4x4 or SUV. Here are some examples to compare prices:
Nissan X-Trail


5 3
5
Ford Eco Sport


5 3
5
Land Rover Discovery


5 4
3
Nissan Qashqai


5 3
5
Toyota Rav4


5 3
5
Toyota Fortuner


5 6
5
Renault Duster


5 3
5
Hyundai Tucson


5 3
5
Are you driving with a large group? See our wide range of 7, 9 and 12-seat people carriers (MPV's) van's and minivans. Here are some examples to compare prices:
Volkswagen Kombi


8 4
4
Ford Tourneo


5 4
4
Toyota Quantum


9 6
5
Hyundai H1


7 4
5
Toyota Avanza


7 1
5
Small cars that are easy to park, economy size is ideal for driving in those busy city streets. Here are some examples to compare prices:
Ford Fiesta


4 3
3
Ford Figo


5 2
5
Volkswagen Polo


5 2
5
Hyundai i10


4 3
3
Hyundai i20


4 3
3
Volkswagen Polo Vivo


5 2
5
Chevrolet Sonic


4 1
5
Standard cars are comfortable and big – great for family trips and longer-distance travelling. Here are some examples to compare prices:
Hyundai Elantra


5 4
4
Why not drive around your destination in comfort and luxury – in a luxury executive car. Here are some examples to compare prices and various models:
Volkswagen T6


8 3
5
Volkswagen T5


8 3
5
Note: These are indicative examples only. For accurate car comparisons and prices, enter your dates into the search above.
Pretoria Driving Ideas Guide
Over 150 years old and full of historical sites, such as The Voortrekker Monument, The Union Buildings and Church Square, Pretoria boasts many wide open spaces such as the plentiful golf courses, Freedom Park and The Pretoria Zoo, not to mention the sprawling suburbs with avenue upon avenue of Jacaranda trees.
But why not hop in one of our numerous well priced rental cars and explore the surrounding area while you're there?
Pretoria to Cullinan:
32 min to Cullinan (37.9 km)
A scenic drive from Pretoria along the N4 freeway will find you in the quaint Victorian village of Cullinan. So close that you can decide to go on a whim and hop in your car at anytime you decide. The petrol there, including the toll gate you'll drive through, will cost you the same as a coffee and croissant at a local café.
Cullinan, like most other towns and cities surrounding Pretoria, including Johannesburg, were founded during the gold and diamond rushes that brought so many to the area to seek their fortune. Cullinan is home to the Cullinan Diamond Mine, where a tour will inform you of how the mines operated at the time. It is also where the largest diamond in the world to date, the Cullinan Diamond (of course) was found in 1905.
Large oak trees are scattered around the Edwardian houses of Cullinan. A drive through the town will take you to original stone cottages that the miners stayed in, a charming old train station and murals painted by Italian prisoners of war who spent their time here during World War II.
Pretoria to Rietvlei Nature Reserve:
24 min Rietvlei Nature Reserve (20.7 km)
Around an hour's drive and you're far from the city in Rietvlei Nature Reserve. A visit to South Africa isn't complete without spotting some wildlife and you'll certainly spot some here. The Rietvlei Nature Reserve surrounds the large Rietlvei Dam, the local watering hole is an ideal spot to go in search of wild animals stopping in for a sip of water before they're on their way.
Gates are open between 05:30 — 17:00 from September to March and 06:00 — 16:00 from April to August, but you're welcome to stay an extra two hours in either season, just as long as you're out before the gates close. That's ample time to view zebra, rhino, black wildebeest, birds (over 250 species worth) and a variety of buck. By the time you leave the gates you will be able to tell your eland from your springbuck and blesbuck, with the pics to prove it. Entrance fee is as much as a local beer, guided tours for a group will cost work out to three beers.
If domestic animals are more to your liking guided horse riding trails (including horses and saddles) are available which cover a distance of 36km. Day rides will set you back the price of dinner and a beverage, overnight rides will cost you the equivalent of a dinner for two.
While we pride ourselves on offering over 30,000 pick up locations for your convenience, we also offer a selection of well priced accommodation in the area. If you feel like you would like to stay longer than a day near the various locations around Pretoria, head over to our Pretoria webpage to view our selection of accommodation.
We believe in spending less on car rental and more on the activities which that car will transport you to, without compromising on quality and safety. At Cheaperthancars  we offer a wide range of vehicles for you to choose from at very reasonable prices, allowing you to use the cash you save to get out and enjoy your surroundings, rather than spending your budget on an overpriced rental car with little to spare on the activities that set a good trip apart from an unforgettable trip!
KNOW MORE ABOUT US
Who Are We.
You can search and compare the latest cheap rental car hire rates cheaper than what you can pay directly. For top brands you can pay less ! Rates are fully inclusive or as described ! No credit card fees and free cancellations* in many instances. What you see is what you get. When comparing check all the extra's put on by other operators. We make it easy for you – we just give you the best value with cheap car rental deals including the best brands, and latest car models, with more car rental pick up location depots, than anyone else around the world. Over 30,000 pick- up points and depots Worldwide.
Cheaper Than Cars
Our Advantages
Compare
Brands
Compare 800+ companies
Low Price
Guarantee
Top Brands - Big Savings
Lots of Pickup
Locations
30,000+ Locations Worldwide
WHERE AND WITH WHO WE OPERATE
Locations, Airports & Companies
AIRPORTS
A
&nbsp
B
C
D
E
F
&nbsp
G
H
I
&nbsp
J
K
L
M
N
O
&nbsp
P
Q
&nbsp
R
S
T
&nbsp
U
V
&nbsp
W
X
&nbsp
Y
&nbsp
Z
&nbsp