Cheaper Than Cars
Trust
9.3 / 10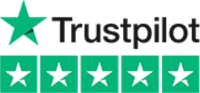 THE URBAN SPEED LIMIT IS
60 kph
|
37.3 mph
THE RURAL SPEED LIMIT IS
100 kph
|
62.1 mph
THE MOTORWAY SPEED LIMIT IS
120 kph
|
74.6 mph
THE FUEL PRICE IS
SEE PRICES
THE ROAD DRIVING SIDE IS THE
Left
THE MINIMUM DRIVING AGE IS
18 years of age
18 years of age to RENT
EMERGENCY SERVICE NUMBERS
10111
DOCUMENT
License
IDP
Passport
Insurance
Registration
South Africa Driving Ideas Guide
Situated at the tip of Africa, the vastness and sheer beauty of South Africa cannot be summed up in mere words alone. It has to be experienced, felt and seen with your own eyes.
This spectacular country is not only one of the modern miracles of our time politically, but it also has so many attractions, appealing to every desire you as a tourist might have.
From the sheer majesty of Table Mountain hovering over Cape Town, one of the world's great cities, to the abundance of wildlife in the Kruger National Park or the hustle and bustle of Johannesburg (or Jozi as the locals know it), South Africa will welcome you with open arms, make you fall in love and definitely ensure you will visit again.
Although travelling distances between major destinations can be vast, South Africa has a well maintained national highway system. However, it is the little back roads just outside of the major cities where you will find real gems worth visiting. So don't be afraid to get into your rental car and explore!
Cape Town
The "Mother City", established in 1652, Cape Town is possibly the most famous travel destination in Africa. Blessed with a majestic backdrop of Table Mountain, this city has it all, from beautiful, white sandy beaches along its coastline to the wine producing regions of Paarl and Stellenbosch only 50 kilometres inland.
It is well loved by adrenaline junkies as well with the blustery summer winds ideal for kite and windsurfing. The Atlantic Ocean along the Cape shores teem with marine species and whale watching is a favourite past-time especially during August and September. For those a little braver, a cage dive with the apex predator of the deep, the fearsome Great White Shark is a must.
But the city also has a rich cultural history and is filled with museums and old architecture. Be sure to visit the colourful "Bo-Kaap" region, home to a vibrant Cape Malay heritage (and try their curry). Speaking of food, Cape Town has a number of fine restaurants serving an array of dishes. If you love seafood, then local restaurants will not disappoint.
Accommodation in Cape Town includes backpackers' lodges, rental apartments, self-catering units and hotels.
Kruger National Park
Situated in the north-west of South Africa, around 400 kilometres from Johannesburg, lies the Kruger National Park, the largest game reserve on the African continent.
The park itself is around 19 000 square kilometres in size and filled with over 140 unique mammal species, 500 birds species, 110 reptile species, 50 fish species and over 330 different types of trees. The park is also home to Africa's Big 5; African lion, African elephant, African leopard, White or Black rhinoceros and the Cape buffalo. Be sure to partake in a game drive (or two) where the chances of seeing these incredible animals are fairly high.
The fauna and flora are not the only attractions in the park. There are numerous hiking trails, camping facilities as well as guided trails through the bush.  If you love the outdoors, the bush and wildlife, a trip to the Kruger National Park is more than worth it.
Durban
Situated on the east coast of KwaZulu — Natal, the city of Durban is an extremely popular tourist attraction. It is blessed with sun-kissed beaches (particularly along a stretch called the Golden Mile) and incredible weather all year round, with winter temperature in the low 20 degree Celsius range.
Durban is also a favoured water sport's venue in South Africa, particularly for surfing, especially at the North Pier. The city is a cosmopolitan melting pot of cultures, with a rich British influence as well as Zulu and Indian heritage. For brave gastronomes, be sure to try a Durban curry, probably the hottest you will experience outside of India. Also don't forget to try a traditional "Bunny Chow", curry in a hollowed out half white loaf of bread! Delicious!
Durban has numerous other attractions including the UShaka Marine World Aquarium, a great place to take the family.
Cheaperthancars and Cheaperthanhotels offer great deals for both car rental and accommodation. This saves YOU money that can then be used to make your holiday even more special!
Your Cheaperthancars Team
South Africa Driving Rules and Tips
Driving in South Africa shouldn't be that difficult, though it may be a challenge if you're used to driving on the right-hand side of the road, as you will need to drive on the left.  Read on to learn more about the rules and regulations of driving in the country.
Documentation
Your country's license will be valid in South Africa, but make sure you gather all the documentation you need. Be sure to take the following:
A valid driver's license from your country
Official photo ID (passport)
Proof of insurance (Call your company to be sure of coverage)
Proof of ownership if you are bringing your own car or written permission by the owner
An International Driver's Permit (IDP), which is a translation of your license. You should get it before you leave home
Car rental agreement if renting a car
Age Restrictions
For a motorcycle or car, you must be 17-years-old to get a license, though 16-year-olds can drive smaller motorcycles (mopeds). Check with your rental company for age restrictions.
Driving Rules, Laws, and Regulations
Drive on the left hand side of the road; pass on the right
All people in the vehicle must be wearing a seatbelt
To use your phone, you must have a hands-free device
Watch out for wildlife on the roads, as many areas aren't fenced
Most major highways are toll roads, so be prepared to pay
Some rural roads may be in poor condition or not even paved
Road signs will be in English
Traffic lights are often referred to as "robots"
Be aware of people in the vicinity at stop lights; be sure to keep your car locked and windows up at all times
Gas pumps are full service, so don't try to pump your own gas
Speed Limits and Fines
The speed limits will be posted in kilometers per hour. Generally, they are as follows:
120 km/h (75 mph) on freeways
100 km/h (60 mph) on rural roads
60 km/h (35 mph) in urban areas
Traffic fines begin at 250 rand and go up to about 2,500 rand, depending on how many kilometers you are over the speed limit and what speed zone you are in. For instance, in 60 km/h (35 mph), you'll pay 500 rand for 15-20 km/h over, 1,000 for 20-25, and 2,500 for 25-30. If you are driving at 100km/h or more in a 60 zone, you will need to appear in court. To pay a fine, you can obtain a Purchase Order at a post office and send it by registered mail. You do not have to pay on the spot.
Drunk Driving
For driving, your Blood Alcohol Content (BAC) shouldn't be over 0.05 g/100ml. That is approximately one drink per hour, depending on your weight. If caught operating a vehicle while above the legal limit, you could face one of the following punishments:
Fines, which can be as much as 120,000 rands
Suspension of license. The first time you are caught, your license can be suspended for 6 months, which means you will not be allowed to drive while you are visiting
Jail time, up to 6 years, depending on how many offenses you have
Parking
Park in the direction of traffic
Don't stop at red curbs or lines; don't park at yellow curbs or lines
Don't block road signs
Don't park on sidewalks or near intersections
Don't park on major roads
Be aware of safety as you are driving. Don't pick up hitchhikers, and don't leave valuables in plain sight in your car.
KNOW MORE ABOUT US
Who Are We.
You can search and compare the latest cheap rental car hire rates cheaper than what you can pay directly. For top brands you can pay less ! Rates are fully inclusive or as described ! No credit card fees and free cancellations* in many instances. What you see is what you get. When comparing check all the extra's put on by other operators. We make it easy for you – we just give you the best value with cheap car rental deals including the best brands, and latest car models, with more car rental pick up location depots, than anyone else around the world. Over 30,000 pick- up points and depots Worldwide.
Cheaper Than Cars
Our Advantages
Compare
Brands
Compare 800+ companies
Low Price
Guarantee
Top Brands - Big Savings
Lots of Pickup
Locations
30,000+ Locations Worldwide
WHERE AND WITH WHO WE OPERATE
Locations, Airports & Companies
AIRPORTS
A
&nbsp
B
C
D
E
F
&nbsp
G
H
I
&nbsp
J
K
L
M
N
O
&nbsp
P
Q
&nbsp
R
S
T
&nbsp
U
V
&nbsp
W
X
&nbsp
Y
&nbsp
Z
&nbsp