Cheaper Than Cars
Trust
9.3 / 10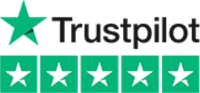 THE URBAN SPEED LIMIT IS
50 kph
|
31.1 mph
THE RURAL SPEED LIMIT IS
90 kph
|
55.9 mph
THE MOTORWAY SPEED LIMIT IS
120 kph
|
74.6 mph
THE FUEL PRICE IS
SEE PRICES
THE ROAD DRIVING SIDE IS THE
Right
THE MINIMUM DRIVING AGE IS
18 years of age
21 years of age to RENT
EMERGENCY SERVICE NUMBERS
112
DOCUMENT
License
IDP
Passport
Insurance
Registration
Spain Driving Ideas Guide
Located on the Iberian Peninsula with much of its coastline on the Mediterranean Sea, Spain offers visitors a multitude of holiday options. In fact, Spain is the third most visited country in Europe and is blessed with thoroughly modern cities that still hold their old world charm. Interestingly, Spain has the most number of World Heritage cities found throughout Europe.
Along its vast coastline, much of the locals lives revolve around the Mediterranean, either with what can be found in it, or how it can be prepared once found! Of course, there are many incredible places to visit, we picked out a few that you should definitely not miss out on. So hop in your rental car and discover the magic of Spain!
Barcelona
A trip to Barcelona will forever be emblazoned in your mind with the yearning to return filling your conscience until you finally do.
Barcelona is an incredible city, filled some of the most amazing architecture in Europe, mostly all of it designed by Antoni Gaudi. His most notable design is probably La Sagrada Familia, a cathedral in the city, under construction since 1892 and still not expected to be finished before 2030. Its four tall towers stand out above the Barcelona skyline.
Other attractions include Camp Nou (the home of Barcelona FC), the Magic Fountain of Montjuïc, the Picasso Museum, numerous other Gaudi architecture and a host of other cultural attractions. Fresh produce is sold daily from open air markets found throughout the city, mostly to restaurants and tapas bars that produce some of the finest cuisines in the world.
Finally, take a walk down Las Ramblas, a large pedestrian avenue in the heart of the city to get a real feel for Barcelona. This area is loved by tourists and locals alike!
Accommodation in Barcelona takes the form of hotels, backpacker's lodges, rental apartments and bed and breakfast establishments.
Madrid
Madrid is the official capital of Spain and is situated roughly in the centre of the country. It is known for its artistic heritage and has many excellent cultural and historic attractions, not to mention the splendour of its architecture.  At night time, Madrid comes alive and has become one of the party capitals of Europe.
One of the main attractions in Madrid is the Museum District, incorporating five separate museums and galleries. The most spectacular of these, the Museo del Prado holds one of the best art collections anywhere in the world. Many other museums can be found in other districts and cater for a broad range of interests.
Madrid is filled with beautiful parks, an 8-hectare botanical garden, a zoo and an aquarium to keep the youngsters entertained.
Costa del Sol
The Costa del Sol or "Sun Coast" runs down the southern coastline of the country right along the Mediterranean Sea for around 150 km. There are many coastal towns to be found in the region, some more "touristy" than others.
Of course, most people come here for the sea and the sun, but just inland, many small towns and villages can be found, each unique in their own way. These are the places to explore, to meet and interact with the locals, especially if you have had enough of the blazing Spanish sun!
Don't forget the cultural attractions in the area. In fact, there are over 700 culturally significant places, monuments and archaeological sites found throughout the region.
At Cheaperthancars and Cheaperthanhotels, we have incredible deals for both car rental and accommodation. This allows you to save money and use it towards making your holiday an even greater experience.
Your Cheaperthancars Team
Documents - Driving Licence or IDP
Spain is renowned for beautiful countryside and spectacular coastal views, all of which you can enjoy from the roadside. But before doing so, it is vital to keep yourself informed on how to go about driving in this country, and hence avoiding car horns beeping in your direction. Bearing in mind the following rules and tips closely will leave you with nothing but a wonderfully memorable experience.
Documents - Driving Licence or IDP
When driving in Spain it is mandatory to carry your driver's license from your home country with a photograph, accompanied with your IDP if you are from outside of the EEA. You must also carry your passport, log book (V5), and proof of ownership/rental and insurance documents stating that you have the minimum third party cover that is required to be allowed to drive legally in this country. You will also be expected to provide receipt of payment.
Age Restrictions
The minimum age for driving a vehicle legally in Spain is 18, and 16 for motorcycles. Generally, you must be between 21 and 79 years old to rent a vehicle, which may vary a little depending on the company. Children up to 9 months old and up to 10kg should be placed in a carrycot on the backseat using approved safety belts. Children up to the age of 12 are not permitted to sit in the front seat.
Driving Rules, Laws and Regulations
Drive on the right hand side of the road
Overtake from left hand side of the road
Using indicators is a must
While driving, headphones or earphones are illegal to use
Drivers using glasses must carry spare glass or contact lenses
Always carry license while driving
Mobile phones should not be used, except a hands-free system
Should always carry spare light bulbs
Is prohibited to carry radar detectors
During winter, while driving in mountainous areas, snow chains must be used
While driving in tunnels, dipped headlights must be used
It is mandatory to wear a seatbelt by all passengers
Speed limits and fines
Different types of vehicles in Spain must adhere to different rules regarding speed limits. The general passenger travelling car must stick to the following speeds:
120 km/hour (75mph) on expressways
100km/hour (62mph) on divided highways
50km/hour (30mph) in built-up areas
Not adhering to these speed limits will result in fines. These fines are on-the-spot and you will be expected to pay 50% of the fine upfront and if you don't have the money you will be escorted to a cash point.
Warning: Failure to pay a fine will result in your vehicle being impounded.
Drunk Driving
This is considered a very serious offence in Spain and being discovered with Blood Alcohol Content (BAC) of 0.05mg/100ml in your system will mean a 500 euro fine and points on your licence. If you are unable to get your car home, then you will have to wait with your vehicle until you have sobered to the legal limit.
If you are found to have over 0.60mg of alcohol in your system, you will be arrested, fined, have your licence revoked, your vehicle taken away and left with a criminal record and a trial to attend in Spain.
Warning: Drunk driving can lead to a prison sentence.
Parking
It is prohibited to park in streets with yellow cubs, NO parking signs, within 7 metres of a bus stop or in areas only designated to residents. Parking spaces with blue lines means that the parking is changeable therefore you must buy a ticket from the machine or an attendant. The hours of paid parking in Spain is usually Monday to Friday 09:00 — 14:00 and 16:00 to 21:00, Saturdays 09:00 — 14:00 and then free on a Sunday.
Warning: Parking in small towns or villages can be tricky so parking just outside and walking instead is advisable.
KNOW MORE ABOUT US
Who Are We.
You can search and compare the latest cheap rental car hire rates cheaper than what you can pay directly. For top brands you can pay less ! Rates are fully inclusive or as described ! No credit card fees and free cancellations* in many instances. What you see is what you get. When comparing check all the extra's put on by other operators. We make it easy for you – we just give you the best value with cheap car rental deals including the best brands, and latest car models, with more car rental pick up location depots, than anyone else around the world. Over 30,000 pick- up points and depots Worldwide.
Cheaper Than Cars
Our Advantages
Compare
Brands
Compare 800+ companies
Low Price
Guarantee
Top Brands - Big Savings
Lots of Pickup
Locations
30,000+ Locations Worldwide
WHERE AND WITH WHO WE OPERATE
Locations, Airports & Companies
AIRPORTS
A
B
C
D
&nbsp
E
&nbsp
F
G
H
&nbsp
I
J
K
&nbsp
L
M
N
&nbsp
O
&nbsp
P
Q
&nbsp
R
S
T
U
&nbsp
V
W
&nbsp
X
&nbsp
Y
&nbsp
Z