Cheaper Than Cars
Trust
9.3 / 10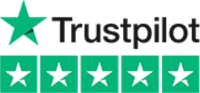 THE URBAN SPEED LIMIT IS
50 kph
|
31.1 mph
THE RURAL SPEED LIMIT IS
70 kph
|
43.5 mph
THE MOTORWAY SPEED LIMIT IS
100 kph
|
62.1 mph
THE FUEL PRICE IS
SEE PRICES
THE ROAD DRIVING SIDE IS THE
Left
THE MINIMUM DRIVING AGE IS
18 years of age
21 years of age to RENT
EMERGENCY SERVICE NUMBERS
110/119
DOCUMENT
License
IDP
Passport
Insurance
Registration
Sri Lanka Driving Ideas Guide
The island of Sri Lanka is a rugged land of rainforest, diverse wildlife and endless beaches. It is famed for its ancient Buddhist ruins and temples.
Apart from the stunning scenery, the country is a hotspot for things to do and see, including some of the best clubs and night entertainment in the cities.  One of the joys of travel in Sri Lanka is the delicious, spice-rich cuisine influenced by many cultures. If you remember to bargain for prices, your trip can be most affordable.
Driving in Sri Lanka is very entertaining as most of the roads wind through the villages, but be prepared to take it slow.  Plan your trips for daytime, as the roads can be challenging at night.  This will also ensure you have time to stop and explore along the way.
Scenic drive from Bandaranaike International Airport via Kegalle to Kandy, the Tea Country (Highway A1)
After arriving at Colombo's main international airport, collect your car and drive out to Kandy. Although driving is slow, due to the large amount of local traffic, this route is the most scenic. The drive will take approximately 3 hours without major stops, so you can time your trip accordingly.
The district of Kegalle is cradled between the central highlands and western southern planes.  It boasts of rich rubber and spice cultivation, a booming clay industry and a famous elephant orphanage.  The oldest archaeological evidence of the district's rich history dates back 30,000 years, and cave temples, or temples build around natural caves, are commonly found here.
When passing the town of Kegalle, locate the local tea house for a refreshing cup of local brew.  On your way you will also drive past a large open-air local arts and crafts market where you can bargain for those special souvenirs.
Beautiful Kandy town was the last capital of the ancient kings' era of Sri Lanka and has retained its unique culture. Centre piece in town is the lake and the sacred Temple of the Tooth Relic (Sri Dalada Maligawa). Also try to visit the Tea Museum and New Ranweli Spice Garden for a dash of local flavour. The Kandy district has a large number of known treks and short hikes, but try to find a reputable guide to show you the best spots.
Explore East Sri Lanka:  Kandy to Puttalam via Dambulla and Anuradhapura (Highway A9, A12 A10)
By driving to Puttalam via ancient Anuradhapura, you will experience the best Sri Lanka has to offer, including the beaches.  Ideally you should plan to overnight at Anuradhapura.
From Kandy you will head north through Matala district, which is known for breathtaking waterfalls, caves and cave temples.  Allocate time to see Dambulla Golden Rock Temple (Rangiri Dambulu Viharaya and go for a magic Ayurveda treatment in Dambulla.
Next stop is ancient Anuradhapura, a pleasant city with lots to see and do. The ruins of Anuradhapura are one of South Asia's most evocative sights containing a rich collection of archaeological and architectural wonders - built during Anuradhapura's thousand years of rule.
Puttalam is a secret treasure trove, with a great atmosphere and good food. Thinly populated by a fascinating mixture of cultures and religions, this area is beautiful and wild. The two most spectacular nature reserves, Wilpattu National Park and the Puttalam Lagoon deserves a visit, whilst Chilaw is a fine birdwatching area.  Puttalam fast becoming a draw for kite surfers and divers in season. Superb dolphin watching is possible between December and April.  Dolphin Beach, Uddeki and Palagama are all excellent beaches to relax and appreciate the beautiful sunsets over the Indian Ocean.
Experience the friendly island of Sri Lanka.  To find the best deals and choices for rental cars and accommodation you need not look further than Cheaperthancars and Cheaperthanhotels.
Discover Sri Lanka - the jewel of the Indian Ocean!
Your Cheaperthancars Team
KNOW MORE ABOUT US
Who Are We.
You can search and compare the latest cheap rental car hire rates cheaper than what you can pay directly. For top brands you can pay less ! Rates are fully inclusive or as described ! No credit card fees and free cancellations* in many instances. What you see is what you get. When comparing check all the extra's put on by other operators. We make it easy for you – we just give you the best value with cheap car rental deals including the best brands, and latest car models, with more car rental pick up location depots, than anyone else around the world. Over 30,000 pick- up points and depots Worldwide.
Cheaper Than Cars
Our Advantages
Compare
Brands
Compare 800+ companies
Low Price
Guarantee
Top Brands - Big Savings
Lots of Pickup
Locations
30,000+ Locations Worldwide
WHERE AND WITH WHO WE OPERATE
Locations, Airports & Companies