Cheaper Than Cars
Trust
9.3 / 10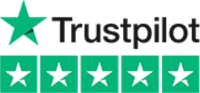 THE URBAN SPEED LIMIT IS
50 kph
|
31.1 mph
THE RURAL SPEED LIMIT IS
90 kph
|
55.9 mph
THE MOTORWAY SPEED LIMIT IS
110 kph
|
68.4 mph
THE FUEL PRICE IS
SEE PRICES
THE ROAD DRIVING SIDE IS THE
Right
THE MINIMUM DRIVING AGE IS
18 years of age
21 years of age to RENT
EMERGENCY SERVICE NUMBERS
112
DOCUMENT
License
IDP
Passport
Insurance
Registration
Sweden Driving Ideas Guide
Sweden is a vast country with thousands of coastal islands, inland lakes, forests and mountains stretching almost 1600 km - from the mountainous wilderness above the Arctic Circle in the north all the way down to the plains and farmlands of Skane in the south. In between, you'll find plenty of breathtaking views, picturesque cities and scenic routes.
For the most part, driving in Sweden is very simple and safe, offering plenty of great sights.  It is a wonderful way to experience this beautiful country. The Swedish law allows you to freely experience the Swedish countryside almost anywhere, making the outdoors available to everyone - on condition that you preserve and protect the natural environment.
Difficulty choosing where to go?
Depending on the time you have available, you can start in the south at 'The Oresund Bridge' (from the famous television series 'The Bridge') near the bustling town of Malmo. The bridge is a very impressive piece of architecture and the scenic way of getting from Copenhagen to Malmo.
From there a visit to the Shellfish Coast on the western side of the country, is a good idea. The main city in this region, Gothenburg, is best known for its food. Gothenburg cafés serve up the fantastic fika — a coffee or tea break served with buns and biscuits — which is a national institution that Swedes must partake in at least twice a day.
Bohuslan's coast, north of Gothenburg, is renowned for its lobster and shellfish. It was here that the term 'lobster safari' was coined. The best thing about these safaris is that you get to prepare and eat your catch! A real 'share with your friends' moment.
Your next stop should be the capital city of Stockholm on the east coast. Stockholm, home to numerous royal palaces, parklands and museums, is an easy city to explore. Its 13th-century old town, Gamla Stan, is set on islands joined by bridges, with cobblestone streets and ochre-coloured buildings. The club and café culture is alive, winter and summer, and can be enjoyed at very reasonable prices.
The Northern Lights are calling
Going further north, consider driving through The High Coast of Sweden — a beautiful stretch of land between the cities of Harnosand and Ornskoldsvik.  It's all about the views and you can easily explore the area on your own. Simply drive through the landscape along the E4 highway, which will also take you over the magnificent High Coast Bridge (Hogakustenbron).
Looking for more action? Try the regional activities such as hiking, rock climbing, fishing and kayaking, as well as cross-country skiing in winter, or even dog sledding!
Sweden's most northerly provinces, making up the Lappland region, has all the large parks and reserves with unspoiled nature to explore, with numerous outdoor activities.
Abisko National Park is just one of those must see places in the area. It is situated more than 200 km north of the Arctic Circle and the scenery here is truly breathtaking.
A location, this far north, and in the absence of light pollution, makes it an ideal place to see the Northern Lights.  In fact, it's one of the most popular viewing locations in Scandinavia. Unfortunately, they are only visible during winter as the summer sky is far too bright.
Your farewell to Sweden could well be at the 'ultra cool' Ice Hotel in Jukkasjarvi. As the name suggests, the Ice Hotel is built entirely from ice and snow and is reconstructed every winter. It is truly a unique work of art. Situated about 15-20 km from the city of Kiruna, it's easily accessible via the E10 highway.
Now is a good time to see more and pay less in magical Sweden.  To find the best deals and choices for rental cars and accommodation you need not look further than Cheaperthancars and Cheaperthanhotels.
Dream about your trip to Sweden!
Your Cheaperthancars Team
Sweden Driving Rules and Tips
There are some beautiful areas to explore in Sweden, and what better way to do it than in the comfort of your own vehicle, and at your own pace. Even though Sweden can be a tranquil place for your driving holiday if you take the right routes, there can be other issues to deal with such as wild animals and challenging terrains to get to grips with. Here are some tips and useful information to keep you safe and up-to-date while driving in Sweden.
Documentation
A full and valid driving licence (or IDP)
Valid passport
Registration documents
Vehicle insurance certificate
Car rental documents, if using a rented car
Age Restrictions
The minimum driving age is eighteen (18) years old
Any child shorter than 135 cm must use a child restraint that is officially recognised
Children under seven (7) years of age must not sit in the front seat unless using an appropriate restraint
Adults are responsible for the complete safety of any child under fifteen (15) years of age
Driving Rules, Laws and Regulations
Vehicles drive on the right hand side of the road
Dipped headlights must be used at all times, including during the day
If you are driving slow, you must move over to the side to let other drivers pass you
When two lanes make one, you must merge alternatively
Trams have priority over other vehicles
Pedestrians have priority at crossings
You are obliged to report an animal collision to the police
You must wear a seatbelt at all times whether you are in the front or rear of a vehicle
Speed Limits and Fines
You must adhere to the following speed limits, unless otherwise stated, when driving in Sweden:
100km/hour (68mph) on expressways
70-90km/hour (43-56mph) on open roads
50km/hour (31mph) on urban roads
Any other different speed limits are marked. You should keep a look out in case there are any modifications to the standard limits.
Speed cameras are in existence everywhere in Sweden and if detected breaking the speed limit, the consequence depends on the amount by which you exceeded it. The result of speeding could be anything from an on-the-spot fine to the revocation of your licence.
Drunk Driving
The legal Blood Alcohol Content (BAC) in Sweden is 0.02g/100ml, which is about the equivalent of just less than a can of beer. The consequences depend on the seriousness of the offence. In a case of drunk driving, a fine or six months in prison is usual. If the offence is more serious, for example, causing injuries, the driver could face up to two (2) years in prison. Causing a fatality through drink driving can mean up to eight (8) years in prison.
Police have the right to carry out random breath tests at any time and failing this test will result in automatic imprisonment.
Parking
Parking in Sweden is generally well signposted. It is usual that you will have to pay for parking in city centres or built up areas in general. Paid parking times are generally between 8am and 6pm. You are able to pay this at a meter or machine close to the parking location.
Parking should be done on the right side of the street, in the direction of traffic flow.
Restricted parking is indicated by a yellow sign with a red line across the bottom. Parking in a restricted zone will incur charges.
Any fines incurred are issued on the spot and must be paid at local post offices.
KNOW MORE ABOUT US
Who Are We.
You can search and compare the latest cheap rental car hire rates cheaper than what you can pay directly. For top brands you can pay less ! Rates are fully inclusive or as described ! No credit card fees and free cancellations* in many instances. What you see is what you get. When comparing check all the extra's put on by other operators. We make it easy for you – we just give you the best value with cheap car rental deals including the best brands, and latest car models, with more car rental pick up location depots, than anyone else around the world. Over 30,000 pick- up points and depots Worldwide.
Cheaper Than Cars
Our Advantages
Compare
Brands
Compare 800+ companies
Low Price
Guarantee
Top Brands - Big Savings
Lots of Pickup
Locations
30,000+ Locations Worldwide
WHERE AND WITH WHO WE OPERATE
Locations, Airports & Companies
AIRPORTS
A
B
C
&nbsp
D
&nbsp
E
F
&nbsp
G
H
I
&nbsp
J
K
L
M
N
O
P
&nbsp
Q
&nbsp
R
S
T
U
V
W
&nbsp
X
&nbsp
Y
&nbsp
Z
&nbsp