Cheaper Than Cars
Trust
9.3 / 10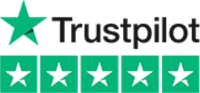 THE URBAN SPEED LIMIT IS
30 kph
|
18.6 mph
THE RURAL SPEED LIMIT IS
50 kph
|
31.1 mph
THE MOTORWAY SPEED LIMIT IS
110 kph
|
68.4 mph
THE FUEL PRICE IS
SEE PRICES
THE ROAD DRIVING SIDE IS THE
Right
THE MINIMUM DRIVING AGE IS
18 years of age
21 years of age to RENT
EMERGENCY SERVICE NUMBERS
112
DOCUMENT
License
IDP
Passport
Insurance
Registration
Switzerland Driving Ideas Guide
If Switzerland is your vacation destination, just remember that although it's in Europe the Swiss franc, not the euro, is the used currency.  The mountainous terrain will be a workout for your reliable Swiss car rental, and many of the Swiss accommodations you'll discover are absolutely beyond.  Going up!
Lucerne
There are a lot of picturesque Swiss towns in this storybook-like country, but Lucerne just seems to have it all going for it: a comfortable size, mountainous backdrop, lovely meandering waterway and quaint streets.  A cable-car trip up the highly visible Pilatus or Rigi that lie at Lucerne's doorstep should be high on the to-do list.   Stroll through the sans vehicle old section, Altstadt, with its watchmakers and cafes to fully savour the Swiss precision that makes this town so charming. Walk over one of Europe's oldest covered bridges and landmark, Chapel Bridge, for the mere reason of getting to the other side and to enjoy the setting of this town on Lake Lucerne.  For a reason of its own, when the sun sets here it seems to bring out a whimsicalness that is quite spellbinding.
An unforgettable road trip from the town, especially during the spring, is a drive down "cherry road" that goes past cherry tree orchards and kirsch-making operations, and driving around the entire lake is also doable and worthy that takes a minimum of three hours to complete.
The nearby town of Schwyz, 45 km (28 miles), is interesting as it has the oldest wooden building in the country, Haus Bethlehem (1287), and is where the iconic Swiss Army knife originated.  If you ever wondered how the country got its name, this town is the cause.
Montreux
Music lovers will undoubtedly have heard of the Montreux Jazz Festival held every June to July, and a trip to this town will demonstrate the spectacular venue.  Nestled on the shores of Lake Geneva in the western part of the nation and dubbed the Montreux Riviera, don your walking shoes and strut the town's promenade that goes through the next town of Vevey and ends up at an island castle (Chillon Castle), now a museum.  As it is the playground of some major celebrities and entertainers, you never know whom you might meet.
As is Montreux, Lausanne is on Lake Geneva (also known as Lac Léman) and relatively nearby at 30 km (19 miles).  It's a lovely town to walk through with the main promenade passing through three parks, past marinas and with the Gothic Cathedral of Lausanne presiding over the town below.  Less than half an hour away is a working salt mine, Bex salt mines, that offers underground tours in a narrow gauge enclosed train.  There's even a chandeliered mine restaurant.
Zermatt
Presumably one reason you chose Switzerland for a vacation is the mountains, and Zermatt is as good as you're going to get.  Situated in the southern portion of the country, near the Italian border, the famed Matterhorn overlooks the town that itself is at an altitude of 1,620 meters (5,315 feet). Skiing in the surrounding mountains is possible year round, and when the sun goes down the clubs and bars are full of action.
It's not possible to drive to Zermatt, instead cars are left in a parking area and a train covers the remaining distance of about 12 minutes duration.  The town is extensively served with cog railways, ski lifts and compacted snow roads known as pistes all offering incredible vistas and mountain views.  Make sure your camera has a full charge before venturing out.  Not only is this a world-famous ski area, but also mountain hiking is very popular with seasoned hikers doing the trek from Mont Blanc to Zermatt, a journey of several days.
Wherever you travel in Switzerland, when you rent from Cheaperthancars and stay in hotels through Cheaperthanhotels, you know that you are truly maximizing your vacation budget.  We really do believe that the less you spend, the more fun you will have on your Switzerland visit.
Your Cheaperthancars Team
Switzerland Driving Rules and Tips
If you're planning a road trip in Switzerland, you'll find it has well-maintained roads. However, because of its large population in a small area, you'll frequently run into traffic. Driving in the Alps can be more difficult, as not all roads are paved and the mountain driving involves sharp inclines and curvy roads. Nonetheless, the sections below will help keep you safe while driving in Switzerland.
Documentation
Certain documents should always be carried in your vehicle. These are:
A valid driver's license
Proof of insurance; if not, then need to purchase insurance from the rental company
International Driver's Permit (IDP) from your home country
Proof of ownership
Age Restrictions
The legal age to get a license in Switzerland is 18. However, if you plan to rent a car, check with the rental company for the minimum age.
Driving Rules, Laws and Regulations
You will drive on the right hand side of the road
You must have your headlights on at all times, even in daylight hours
You should not pass another car on the right side
Always carry license while driving
Obey all posted traffic signs and lights
Children under 12 years of age and 150 cm in height (about 5 feet) must be in a safety seat
Everyone in the vehicle must wear a seatbelt
Speed Limits and Fines
Speed limit signs will be posted in km/h. Following speed limits must be adhered in all cases:
120 km/h (47 mph) on superhighways
80 km/h (50 mph) on regular highways
50 km/h (31 mph) in towns
Fines start at 20 francs on highways and 40 francs in town. If you are going more than 16-25 km/h (10-16 mph) above the speed limit, depending on where you're driving, you can be summoned to court; you can be fined, and you may not be able to drive in Switzerland for a period of time.
Drunk Driving
For most drivers, the legal Blood Alcohol Content (BAC) level is 0.05g/100ml. The penalties increase with the level of alcohol in your blood and whether you caused an incident while driving. At 50 to 79 mg, you will be warned and fined, though if you cause an accident, the fine will increase; you can even be jailed for up to 3 years. With higher levels of alcohol in your system, you can be suspended from driving.
Parking
Because urban areas are highly populated, parking is heavily regulated with parking zones; some parking spots are privately owned (often marked in yellow). It's generally ok to park in a white zone, though usually you will need to pay at a meter. In blue zones, you'll need a parking disk to leave on your car to show when you left it. Generally, you can purchase these at post offices.
Switzerland is a bit congested for driving; in fact, it has a wonderful public transportation system in place if you'd rather not mess with the traffic. However, if you must drive, check with local laws to make sure you know what rules to follow while you are there.
KNOW MORE ABOUT US
Who Are We.
You can search and compare the latest cheap rental car hire rates cheaper than what you can pay directly. For top brands you can pay less ! Rates are fully inclusive or as described ! No credit card fees and free cancellations* in many instances. What you see is what you get. When comparing check all the extra's put on by other operators. We make it easy for you – we just give you the best value with cheap car rental deals including the best brands, and latest car models, with more car rental pick up location depots, than anyone else around the world. Over 30,000 pick- up points and depots Worldwide.
Cheaper Than Cars
Our Advantages
Compare
Brands
Compare 800+ companies
Low Price
Guarantee
Top Brands - Big Savings
Lots of Pickup
Locations
30,000+ Locations Worldwide
WHERE AND WITH WHO WE OPERATE
Locations, Airports & Companies
LOCATIONS