Cheaper Than Cars
Trust
9.3 / 10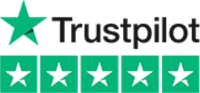 THE URBAN SPEED LIMIT IS
80 kph
|
49.7 mph
THE RURAL SPEED LIMIT IS
120 kph
|
74.6 mph
THE MOTORWAY SPEED LIMIT IS
100 kph
|
62.1 mph
THE FUEL PRICE IS
SEE PRICES
THE ROAD DRIVING SIDE IS THE
Right
THE MINIMUM DRIVING AGE IS
18 years of age
21 years of age to RENT
EMERGENCY SERVICE NUMBERS
999
DOCUMENT
License
IDP
Passport
Insurance
Registration
United Arab Emirates Driving Ideas Guide
The United Arab Emirates (U.A.E.) is situated on the Arabian Peninsula on the eastern entrance to the Persian Gulf.
The U.A.E. is used as a starting point for many tourists as they travel through the Persian Gulf region. Abu Dhabi, the capital of the country is a popular destination, but almost everyone who visits the country spends most of their time in Dubai which incidentally is the seventh most visited city in the world.
Dubai is a shopper's delight and welcomes over 14 million tourists every year! Shopping, although the mainstay of Dubai's charm is not the only attraction in the city. It is filled with districts of historical and cultural significance, including the area around Dubai Creek which has been proposed as a UNESCO World Heritage site.  Other tourist attractions in the city include the Dubai cable car, camel rides, bird shows and the Dubai Dolphinarium.
The U.A.E has some incredible infrastructure, including roads. Many tourists opt to discover the country at their own pace by rental car.
Scenic Drive — Jebel Hafeet
The route up the Jebel Hafeet mountain is widely recognized as one of the best driving roads in the world, especially loved by the U.A.E. elite and their supercars! Of course, that doesn't mean a trip along this twisty section of road is not a perfect outing in your rental car!
The road itself was constructed in 1986 and includes a 1250m climb to the summit of the mountain. No need to worry about those supercars either, there are two lanes going up, so take your time to enjoy the spectacular views this road affords.  Jebel Hafeet is only 160km from Dubai on the E-66.
Dubai to Dibba
1 hour 30 mins (144 km) (89 miles) via Sheikh Mohammed Bin Zayed Rd
This cross-border trip to Oman is well worth it, just don't forget your passport! The drive alone takes you through some of the most scenic areas in the U.A.E. dominated by the Persian Gulf and beautiful mountain ranges.
Once in Dibba, consider at trip on a Dhow boat. These head out to various locations including Sheesa Beach. Other activities in the region include rock climbing, mountain biking, swimming, snorkelling and kayaking.
Accommodation in Dibba includes hotels, resorts, guesthouses and apartments.
Scenic Drive - Dubai to Fossil Rock
1 hour  (60 km) (37 miles) via Dubai/Hatta Road (Al Awir exit)
The beautiful location of Fossil Rock is situated a mere hour outside Dubai although you may want to consider a 4x4 rental vehicle (or at least one with a higher ground clearance) to access certain areas.
Other than stunning views (don't forget your camera), there are a number of interesting areas to visit around Fossil Rock itself. These include Camel Rock, the village of Nazwa and the beautiful red sand dunes in the area.
Cheaperthancars and Cheaperthanhotels are all about great deals on not only car rental but accommodation as well. These two expenses take up a large part of any holiday budget but we save you money, allowing you to spend more on having FUN!
Your Cheaperthancars Team
The UAE Driving Rules and Tips
Getting around by car in The UAE can be a good idea because the public transport there is very limited. Driving around The UAE can be a pleasurable experience because the roads are modern and in excellent condition; however, you must not forget that there will be many aspects of driving etiquette and rules that may be unfamiliar to you. This guide serves to equip you with some indispensable knowledge about the rules of the road in The UAE.
Documentation
When driving in The UAE it is necessary to carry:
An International Driving Permit (IDP)
Drivers licence from country of origin
Vehicle insurance documents if you are renting a car
Age Restrictions
The minimum driving age is 18 (eighteen) years old
Driving Rules, Laws and Regulations
Driving is done on the right hand side of the road
You are not permitted to drive in the hard shoulder or to the left of the innermost lane. This carries a heavy penalty.
You are permitted to use a hands-free kit
Never drive without a licence. A big fine will be issued and your car may be impounded.
Never make rude hand gestures or swear at other drivers. Prison time could be a consequence of being caught.
Trams have priority except in emergencies when ambulance or police are present
Obstructing a tram is illegal
Traffic lights will tend to display the traditional 4 (four) phase sequence although at a lot of junctions there is a 5th (fifth) phase where there will be a flashing green after the steady green
Signs are displayed in Arabic and English
Priority is given to circulating traffic at roundabouts
Pedestrians are rarely given right of way at crossings
Speed Limits and Fines
It is highly recommended to follow these general speed limits whilst driving in The UAE:
100 or 120km/hour (62mph or 74.5mph) on highways
60 or 80km/hour (37mph or 50mph) on main roads
40km/hour (25mph)

on small suburban streets
There will be many specific limits for particular roads, expressways and beach roads which you should adhere to carefully. Speed limit signs are usually posted just after a speed camera.
There are a number of speed radars on the roads and you will be given a speeding fine if detected.
Speeding fines are sometimes payable annually.
Drunk Driving
The UAE operate a zero tolerance towards alcohol. Being caught with any amount of alcohol in your system could mean time in prison and fines.
If you are found to be intoxicated you will face time in prison and your insurance would be invalidated.
Parking
Free parking is usually found in car parks that belong to shopping, hotels and supermarkets. However they are often difficult to find a space in.
Some areas in The UAE are subject to parking charges.
Road side parking and off-street car parks are usually free from 13:00-16:00, Fridays and public holidays. Orange solar powered ticket machines provide you with a parking ticket.
Parking on the road is not permitted anywhere, except in marked bays.
Parking fines are issued for failure to pay a parking fee.
KNOW MORE ABOUT US
Who Are We.
You can search and compare the latest cheap rental car hire rates cheaper than what you can pay directly. For top brands you can pay less ! Rates are fully inclusive or as described ! No credit card fees and free cancellations* in many instances. What you see is what you get. When comparing check all the extra's put on by other operators. We make it easy for you – we just give you the best value with cheap car rental deals including the best brands, and latest car models, with more car rental pick up location depots, than anyone else around the world. Over 30,000 pick- up points and depots Worldwide.
Cheaper Than Cars
Our Advantages
Compare
Brands
Compare 800+ companies
Low Price
Guarantee
Top Brands - Big Savings
Lots of Pickup
Locations
30,000+ Locations Worldwide
WHERE AND WITH WHO WE OPERATE
Locations, Airports & Companies