Cheaper Than Cars
Trust
9.3 / 10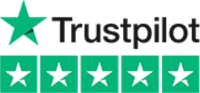 THE URBAN SPEED LIMIT IS
48.3 kph
|
30 mph
THE RURAL SPEED LIMIT IS
96.6 kph
|
60 mph
THE MOTORWAY SPEED LIMIT IS
112.7 kph
|
70 mph
THE FUEL PRICE IS
SEE PRICES
THE ROAD DRIVING SIDE IS THE
Left
THE MINIMUM DRIVING AGE IS
17 years of age
21 years of age to RENT
EMERGENCY SERVICE NUMBERS
999
DOCUMENT
License
IDP
Passport
Insurance
Registration
United Kingdom Driving Ideas Guide
The United Kingdom offers the visitor so much that one can't go wrong in any area.  Wales, Scotland and England are a mixture of stunning scenery, exemplary history, and entertainment matching every taste. The question is not what to do, but can you do it all?  Absolutely not is the answer, so chose well and just be content, knowing that this area is a multi-trip destination.  United Kingdom accommodations are as plentiful as they are diverse, so don't sacrifice a good night's sleep by staying in the pub too long because there's a whole lot of things to do and places to see in your United Kingdom car rental.
Brighton
Located beside the English Channel, the city is very convenient with reasonably short driving distances from London's Gatwick Airport and Southampton, or if arriving by ferry from Europe. Brighton Pier is as British as fish and chips and you'll want a selfie with the landmark structure behind, and the city's trendy Laines district is back-to-back shops offering something to purchase for every taste, and then some.
Travel along the coast to Peacehaven, 10 km (6 miles), and walk the Greenwich Mean Time Trail or travel further to Eastbourne, 39 km (24 miles), that is a toned-down, relaxed version of Brighton with its own elaborate pier.
Matlock
This town in central England has many things going for it by being charming, picturesque, conveniently located and with nearby places to visit.  Situated on the edge of the Peak District, rolling hills and massive valleys represent what is considered rural England and beg to be walked or cycled.  Literally just down the road from Matlock is Matlock Bath, 3 km (2 miles), an historic spa town that was a destination for British aristocracy and royalty. Cable cars also take sightseers to the top of the Heights of Abraham for majestic sweeping views of the countryside.  For children and those who think young, a fun attraction is Gulliver's Theme Park.
Chatsworth House, 13 km (8 miles), is one of Britain's finest estates with an extensive garden (105 acres) that invites daydreaming.  A restored mining community and also the location of a tramway museum is Crich Tramway Village, 10 km (6 miles), where visitors can ride the rails in antique tramcars.  A trip to the area must include tasting the specialty, a Bakewell Pudding (but more like a tart), and what could be better than trying one where it originated.  Bakewell, 14 km (8.5 miles), is also a market town and thus, an excellent opportunity to sample local fare and produce.
Bakewell is also located in the Peak District National Park and wherever you drive in this designated area with its moors, dales and highlands will not be a disappointment for your eyes or your camera.  The city of Sheffield, 35 km (22 miles), is where one of Britain's largest greenhouses, the Winter Garden, keeps over 2500 plant species comfortable in a temperate indoor climate.
Edinburgh
The capital of Scotland, this well-planned city offers historical charm with a great nightlife, and not many cities can claim an extinct volcano in its midst.  Overlooking the city is Edinburgh Castle and the sound of bagpipes ricocheting off the old walls completes all expectations and certainly requires a visit. After the sun sets, experience the netherworld and the city's colourful and infamous history with a guided ghost tour.
Just outside Edinburgh are The Lothians, a picturesque pastoral lowland that has countless trails to walk or cycle, beaches to wander and of course, golf courses in the same area where the game began.  In the coastal town of North Berwick, 40 km (25 miles), is the Scottish Seabird Centre where abundant avian life on Scotland's coast can be viewed, along with a boat trip to a local habitat made available (weather pending). Scotland's early commerce was built on coal mining, and in Dalkeith, 12 km (8 miles), is the National Mining Museum that provides light on this subterranean activity.
The United Kingdom is an extremely diverse area and regardless of where you visit there's always something of interest and made economically feasible with a Cheaperthancars car rental and lodgings through Cheaperthanhotels.
Your Cheaperthancars Team
A guide to driving in the UK
A break in the UK could be infinitely enhanced by driving your way around the sights you wish to see. Scottish mountains and lochs, Welsh rugged cliffs and beaches, beautiful English countryside, Northern Ireland and its dramatic landscapes — the UK is a sight for the senses, and a road trip is the best way to truly appreciate the differences between regions.
Of course, this all raises the issue of driving on a foreign license, learning new regulations and making sure you stay within a law that may be different to that in your own country.
Driving license/documents
To legally drive in the UK, you must carry your driving license at all times, and it is possible to drive within the UK with a driving license issued in another country for up to 12 months duration. You can also get an International Driving Permit (IDP) from your home country. The license should carry your photograph, in case it doesn't you should carry your passport to back it up.
Age restrictions
To drive in the UK, you must be over 17 years of age and the holder of a valid driving licence, issued either in the UK or another country.
The driving law
Drive on the left hand side of the road
Electronic devices like mobile phones should not be used
Everyone in the car must be wearing a seatbelt
Give way to other cars on the right hand side of the road
During poor visibility, always use dipped headlights
Always give priority to emergency services vehicles
During restricted hours, don't drive in bus lanes
Always use indicator while turning
Always carry license while driving
Children should always be in the rear car-seat
Speed Limits
Roads within the UK are governed by the National Speed Limit, and this should be adhered to at all times. The normal speed limits on UK roads are as follows:
112 km/h (70 mph) on divided highways
96 km/h (60 mph) on undivided highways
48 km/h (30 mph) on built up areas
Speed cameras are in operation throughout the country and fines are handed out readily for those who overspeed.
Drunk Driving
While there is a legal limit of Blood Alcohol Content (BAC) measured at 0.08mg/100ml, how you process alcohol varies from person to person, and it's just not worth the risk. Police can stop you and ask you to take a breath test if they suspect you're over the limit. And if you are, you can expect a hefty fine or a ban as the lightest punishment, and in case of a serious criminal offence, you could also be sent to prison. In short, don't do it.
Parking
There are plentiful pay and display car parks, or pay on exit multi-storey car parks up and down the country. However, if you're parking on the road, be sure to note any markings, such as double yellows, which mean parking is prohibited or you could risk a parking fine ticket.
KNOW MORE ABOUT US
Who Are We.
You can search and compare the latest cheap rental car hire rates cheaper than what you can pay directly. For top brands you can pay less ! Rates are fully inclusive or as described ! No credit card fees and free cancellations* in many instances. What you see is what you get. When comparing check all the extra's put on by other operators. We make it easy for you – we just give you the best value with cheap car rental deals including the best brands, and latest car models, with more car rental pick up location depots, than anyone else around the world. Over 30,000 pick- up points and depots Worldwide.
Cheaper Than Cars
Our Advantages
Compare
Brands
Compare 800+ companies
Low Price
Guarantee
Top Brands - Big Savings
Lots of Pickup
Locations
30,000+ Locations Worldwide
WHERE AND WITH WHO WE OPERATE
Locations, Airports & Companies
AIRPORTS
A
B
C
D
E
F
G
H
I
J
K
&nbsp
L
M
N
O
P
&nbsp
Q
&nbsp
R
&nbsp
S
T
&nbsp
U
&nbsp
V
&nbsp
W
X
&nbsp
Y
&nbsp
Z
&nbsp