Leading car rental brands
Cheaper Than Cars
Trust
9.3 / 10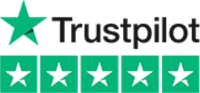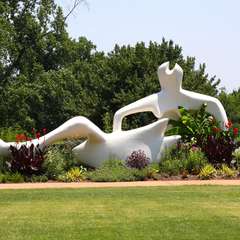 Atlanta Botanical Garden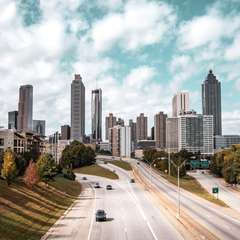 Jackson Street Bridge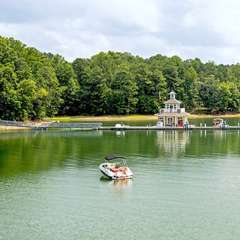 Lake Lanier
Popular Rental Cars in Atlanta
Address: Atlanta - 221 Peachtree Center Ave Northeast, Atlanta, 30303, Ga, Georgia. To check for other local car rental hire depot locations in Atlanta, select search above.
Going off road or to some out of the way place? Why not have an adventure with a 4x4 or SUV. Here are some examples to compare prices:
Kia Sorento


5 4

5
Ford Escape


5 3

5
Chevrolet Tahoe


7 3

5
Ford Explorer


5 4

5
Chevrolet Suburban


7 3

5
Ford Edge


5 4

5
Are you driving with a large group? See our wide range of 7, 9 and 12-seat people carriers (MPV's) van's and minivans. Here are some examples to compare prices:
Chrysler Pacifica


7 3

5
Chrysler Town and Country


7 3

5
Small cars that are easy to park, economy size is ideal for driving in those busy city streets. Here are some examples to compare prices:
Ford Fiesta


5 2

4
Standard cars are comfortable and big – great for family trips and longer-distance travelling. Here are some examples to compare prices:
Chrysler 200


5 4

4
Why not drive around your destination in comfort and luxury – in a luxury executive car. Here are some examples to compare prices and various models:
Buick Lacrosse


5 5

4
Chrysler 300


5 5

4
Note: These are indicative examples only. For accurate car comparisons and prices, enter your dates into the search above.
Atlanta Driving Ideas Guide
Atlanta, the capital of the state of Georgia, is situated in the south-east of the country. The city itself was established in 1837 and today is an important capital of commerce in the United States as well as a key transport hub.
Perhaps best known as the birthplace of Dr Martin Luther King as well as been the centre of the civil rights movement, the city is the seventh most visited tourist city in the United States.
There are numerous excellent tourist attractions in and around the Atlanta with Civil War Museum, the childhood house of Dr Martin Luther King, the Atlanta Aquarium and the National Centre for Civil Rights proving popular.  However, outside of Atlanta, one can find many excellent day trips, all within easy rental car reach.
We have some up with some drive ideas that we thought might whet your appetite for a drive out of Atlanta in your rental car.
Atlanta to the Providence Canyon State Park
2 hours to Providence Canyon State Park (147 miles) (236kms) via I-85 S and I-185 S
Fondly known as the "Little Grand Canyon", the Providence Canyon State Park features around 1000 acres of deep, rocky canyon formations, all caused by poor farming techniques from the 1800's.  Some gullies are in fact over 150 feet deep! The park affords excellent scenic photography opportunities and is filled with numerous wildflowers including the rare Plumleaf Azalea, which blooms during July and August.
Special visitor areas offer exquisite views of the canyon while for the more active, over 3 miles of hiking trails are offered through various sections incorporating the canyon's deep gullies themselves.  For the less active, an easier backpacking route is also available. Other attractions in the park include camping, stargazing as well as beautiful picnic areas.
Be sure to visit the little town of Lumpkin on your way to the park. With a population of around 2700, Lumpkin was formerly a stagecoach town along the route from Atlanta to New Orleans. Filled with many historical attractions including Bedingfield Inn, a pre-Civil War village and a traditional 1800's drug store, Lumpkin is well worth a visit.
Providence Canyon State Park accommodation options include camping facilities in the park itself as well as other options in the surrounding towns, of which Lumpkin is the closest. These include bed and breakfast establishments, small lodges and inns.
Atlanta to Chattanooga
1 hour 45mins to Chattanooga (117 miles) (188kms) via I-75 N
If you wish to cross into another state, consider a trip to the town of Chattanooga, Tennessee. This short trip is well worth it as Chattanooga is filled with many unique attractions. Riverwalk, situated near the town is a shopper and gastronome's delight.
Chattanooga itself is a relatively large city with a population close to 200 000. Attractions in the city include the Tennessee Aquarium, Chattanooga Zoo and cultural attractions, including numerous museums.
On your way to the city, be sure to stop at Lookout Mountain for incredible views of the surrounding countryside. Visit Ruby Falls, located within the mountain itself, a stunning underground waterfall.
Since it is a large city, Chattanooga accommodation options offer budget ranges across the board. These include self-catering units, bed and breakfast establishments, lodges, motels and hotels. There is so much to see and do in the city and surrounds that you may well consider staying over for a night to ensure you see everything!
Atlanta to Toccoa Falls
1 hour 30 mins to Toccoa Falls (93 miles) (149kms) via I-85 N, I-985 N and US-23 N
Certainly named correctly (Toccoa is the Cherokee word for "beautiful"), these falls are a quick trip to the north-east of Atlanta. These 186 feet falls are not only spectacular but also higher than the famed Niagara Falls by 26 feet.
The wooded area around the falls offers excellent picnic spots or hiking opportunities for the energetic. A gift shop near the falls provides beautiful mementoes of your visit as well as perishable goods produced in the area such as local honey. Of course, the real beauty of this area is the sheer number of photographic opportunities it presents.
Toccoa Falls accommodation is best found in Toccoa itself. Again, various budget options are available at our website Cheaperthanhotels including lodges, inns, motels and small hotels.
With the money you save on the car rentals at Cheaperthancars and places to stay at Cheaperthanhotels, you really will have spare change to use to enjoy your time when you get there.
Your Cheaperthancars Team
KNOW MORE ABOUT US
What We Do
We help Australian's travelling here and overseas get the very best deals on car rental hire in Australia. And not just Australia, but also across the region to New Zealand, the Pacific and internationally to Europe, Asia, Canada, USA, South America and much more.
Here, you can search and compare the latest cheap rental car hire rates cheaper than what you can pay directly. For top brands you can pay less ! Rates are fully inclusive or as described ! No credit card fees and free cancellations* in many instances. What you see is what you get. When comparing check all the extra's put on by other operators. We make it easy for you – we just give you the best value with cheap car rental deals including the best brands, and latest car models, with more car rental pick up location depots, than anyone else around the world. So now Australian's can choose from over 30,000 pick- up points and depots Worldwide and of course, in Australia.
Cheaper Than Cars
Our Advantages
Compare
Brands
Compare 800+ companies
Low Price
Guarantee
Top Brands - Big Savings
Lots of Pickup
Locations
30,000+ Locations Worldwide